Meet Our Mascot: Killian the Gael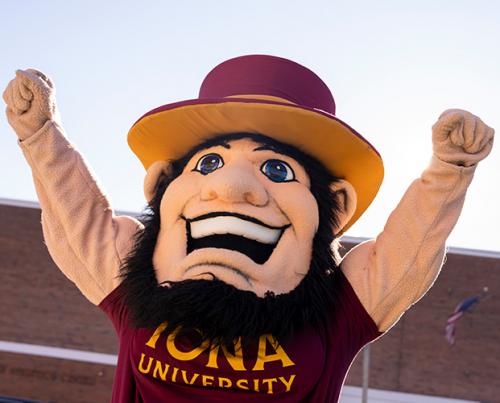 Killian the Gael keeps the Iona spirit high throughout the year! Modeled loosely on various Gaelic characters, Killian enrolled at Iona many years ago and loved it so much he decided to stay.
You can find Killian at Iona games, campus events and other happenings throughout the community.
Killian enjoys learning new dance moves, studying at Ryan Library and grabbing his favorite drink from Iona's on-campus Starbucks. His real passion, though, is posting fun videos to his TikTok channel.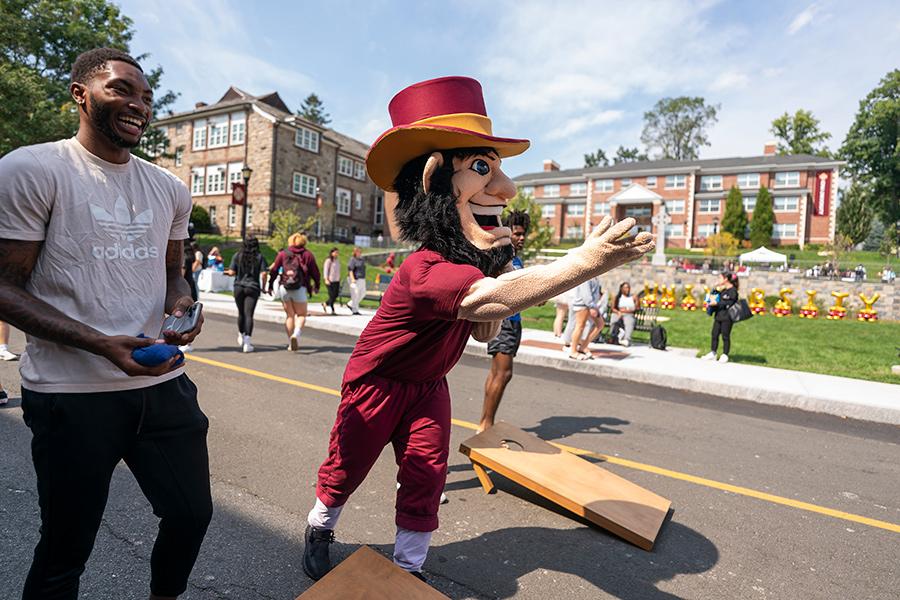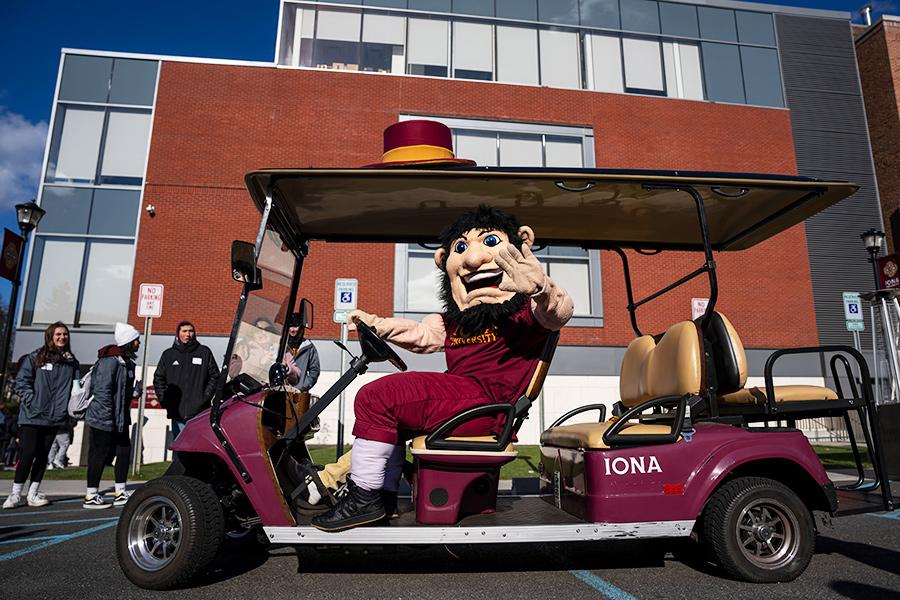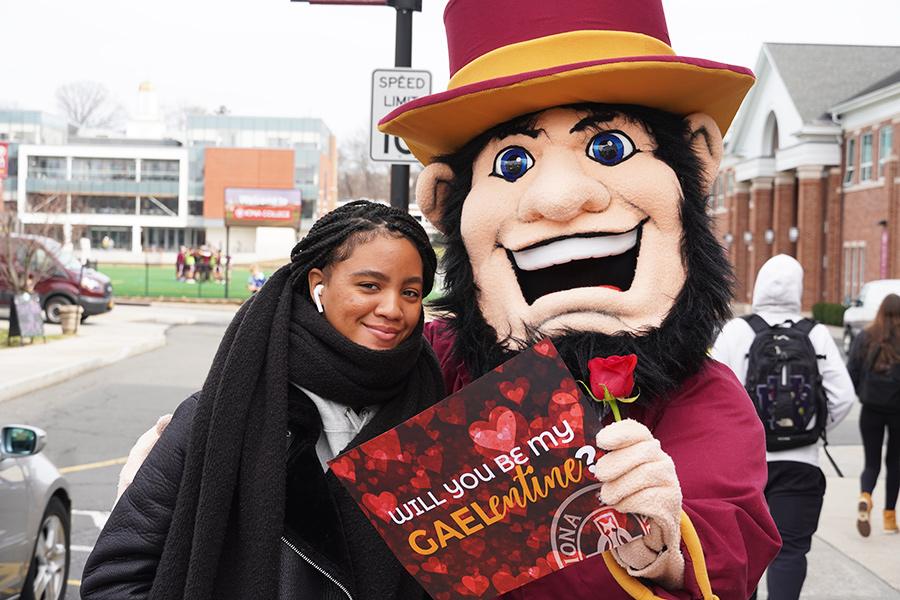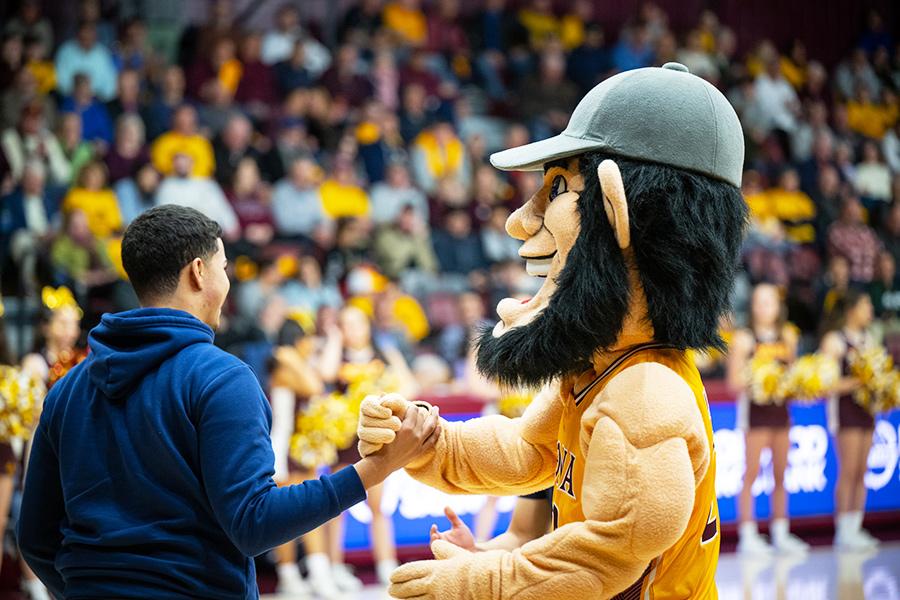 Killian is a big Beyoncé fan!