Arts & Languages Department
Broaden your horizons as you immerse yourself in an enriching study of the arts developed in cultures around the world.
Students enrolled in our Arts & Languages Department gain the skills needed to become engaged and informed contributors to a multicultural and ever-changing society.
By experiencing various means of expression through art, literature, theater and much more, you will develop an appreciation for worldwide cultures, while gaining the practical language skills that will help you to succeed in many fields in the future.
Arts & Languages Programs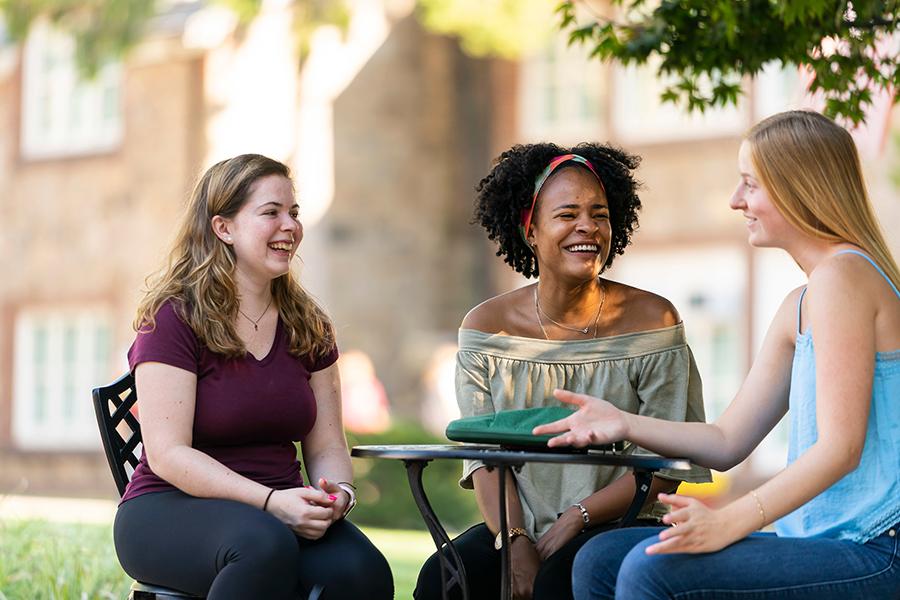 Mission & Student Outcomes
Fine & Performing Arts Mission
The Fine and Performing Arts Department supports the mission of Iona University through its commitment to developing creativity, problem-solving and independent and adaptable thinking skills in its students through the study of four arts disciplines - music, dance, theatre, and visual arts. In the liberal arts tradition, the Fine and Performing Arts Department further provides all students with the foundation for aesthetic literacy as the study in the arts builds the bridges necessary for connecting knowledge with the greater issues of value and meaning and inculcates lifelong learners with an enduring integration of mind, body and spirit.
(Revised, December 2012)
Fine & Performing Arts Student Outcomes
The Fine and Performing Arts Department strives to:
Provide knowledge and skills for aesthetic literacy.
Develop awareness of design/composition elements/techniques.
Deeper knowledge of/acceptance of self.
Develop appreciation/reverence for human experience in the arts.
Inculcate cultural/personal diversity, tolerance for disagreement.
Explore ethical, value, and moral meanings in the arts.
Provide opportunities for personal expression via studio activities.
Integration of arts studies with on-campus arts events.
Connection of Iona arts studies with New York City cultural resources.
Foreign Languages Mission
The Foreign Languages Department of Iona University is devoted to academic excellence and seeks to provide students with a solid foundation in foreign languages and cultures. At both the undergraduate and graduate levels the department offers stimulating courses of study based in liberal learning, with the view that students who complete a program in foreign languages will be able to participate more fully in today's rapidly evolving workplace and social climate.
Students will be challenged to develop their skills in critical and analytical thinking and oral and written communication.
Students will be exposed to ideas, beliefs, and writings that will promote their intellectual, cultural, and moral development.
Through participation in programs at home and abroad, students will deepen their self-awareness and commitment to thoughtfulness, tolerance, decency, and compassion.
Students will enjoy an atmosphere that inspires a life-long love of learning that will enhance the quality of their lives.
A program in foreign languages will both support and interface with other areas of study such as international studies, international business and education.