Iona University Cheerleading
The Iona University Cheerleading team was designed to nurture powerful, passionate and talented athletes who represent and honor Iona's spirit and traditions. With unwavering support for Iona's teams on and off campus, we unify the Iona community and ignite a flame of Gael pride through exceptional leadership, steadfast perseverance and unmatched sportsmanship. Embrace the opportunity to be part of this electrifying journey!
As of 2024, the Iona University Cheerleading team will be competing at UCA Nationals in Orlando, Florida.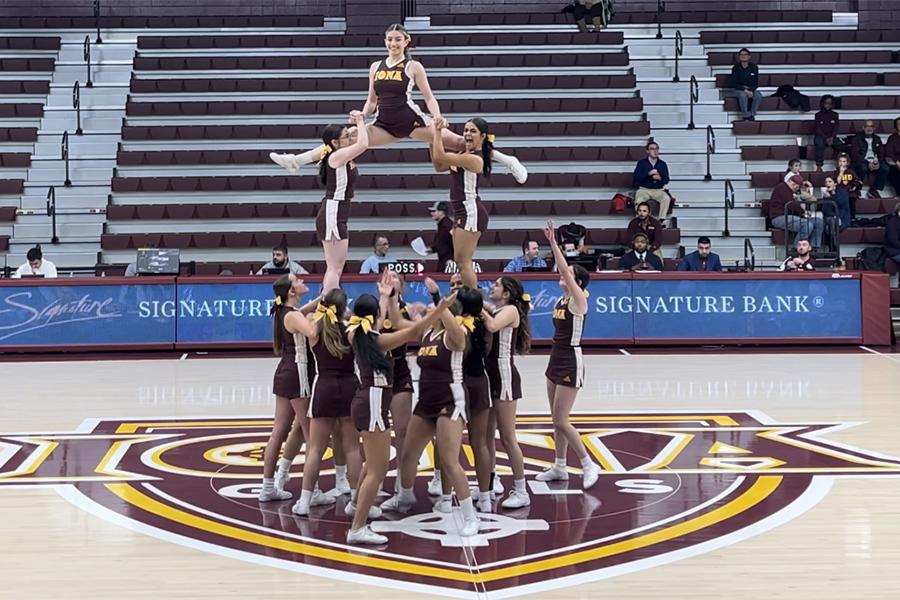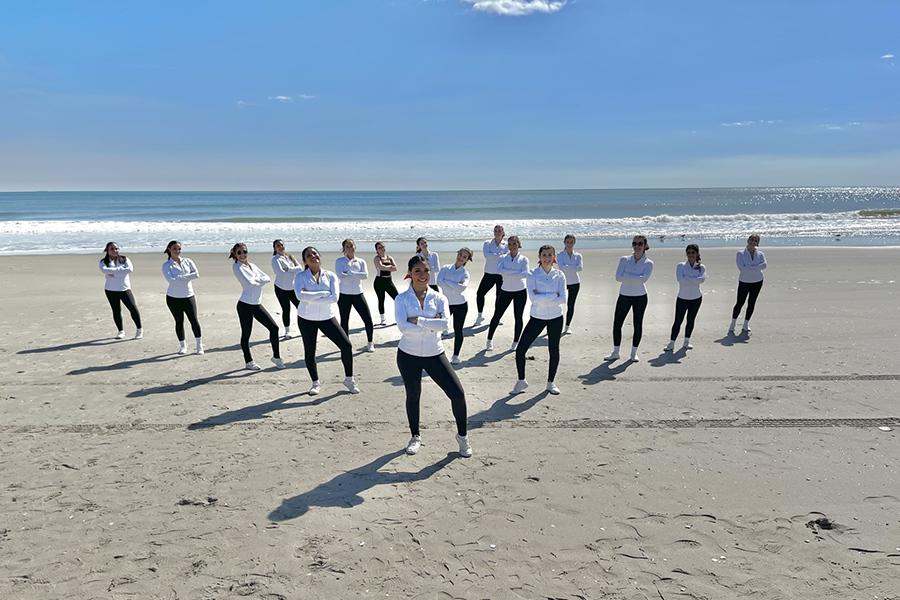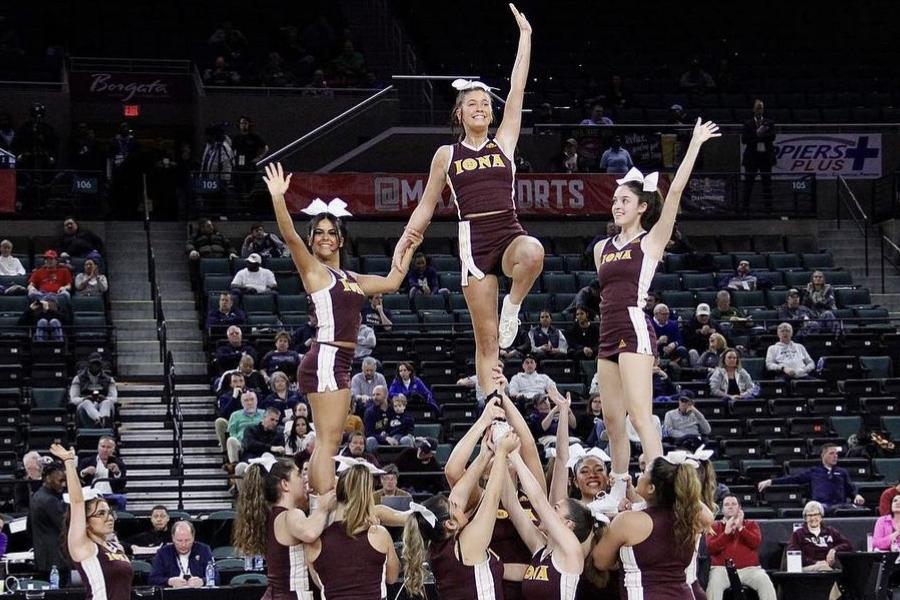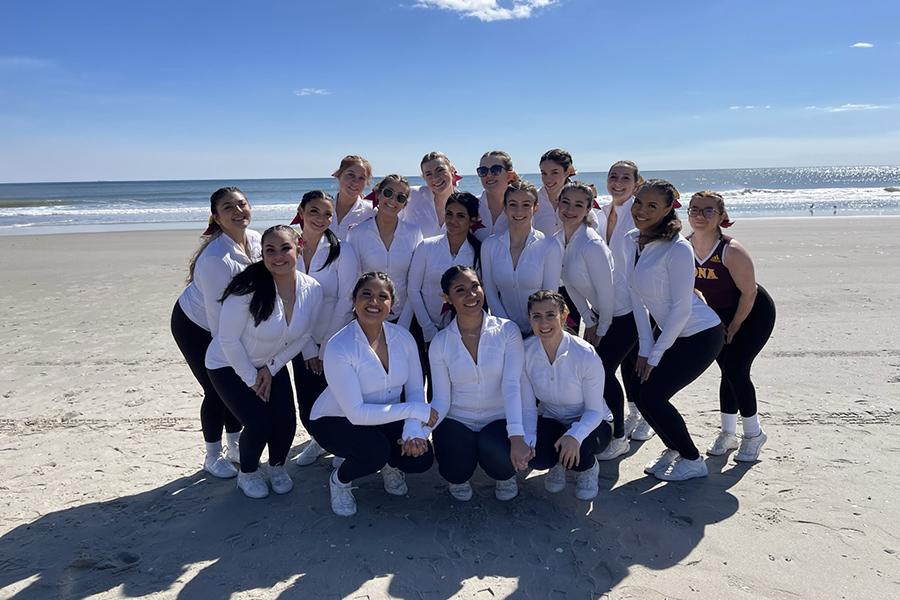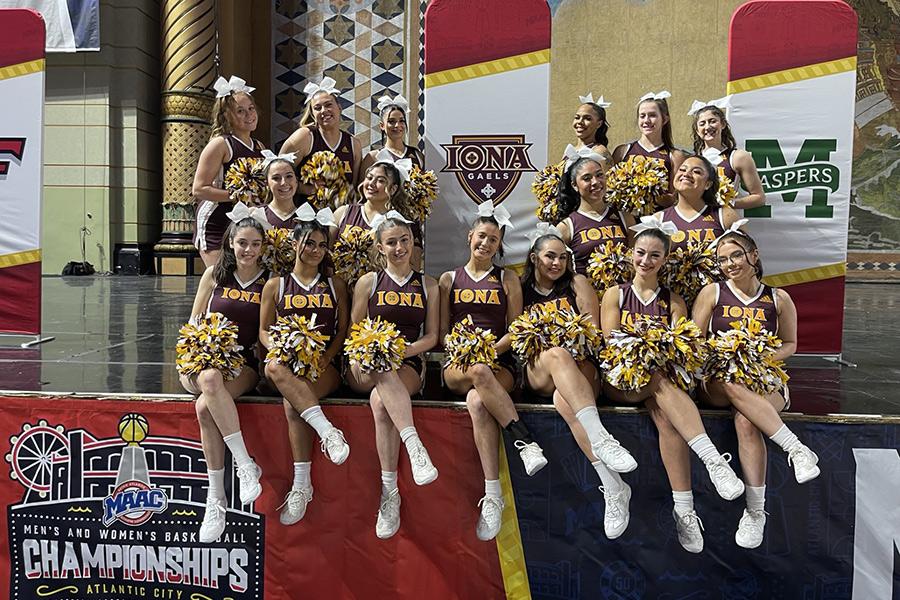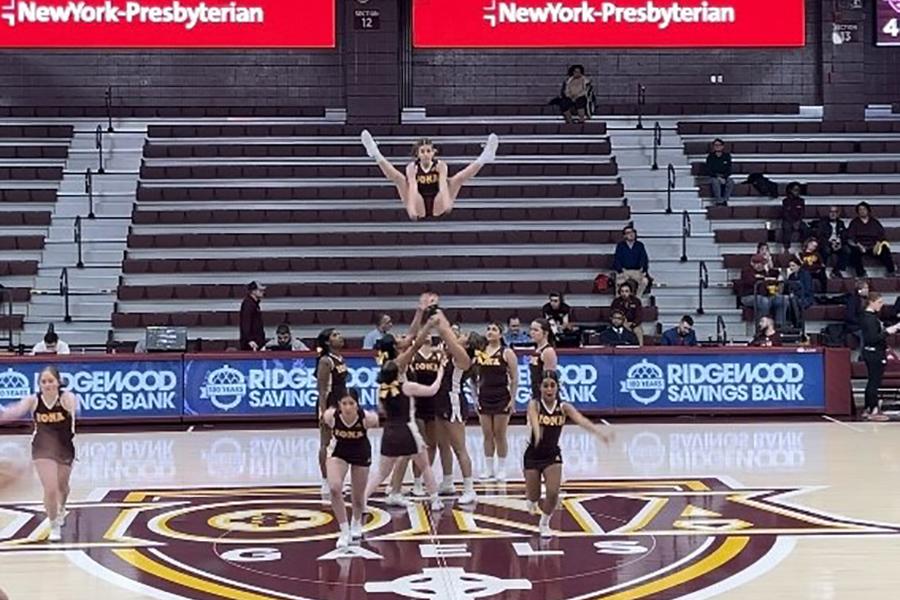 Join Iona Cheer if you are looking to:
Be a part of a growing and ambitious team;
Develop your skills in dance, cheer, stunts and tumbling;
Play a leading and supporting role in multiple on and off campus activities;
Learn leadership and perseverance through hard work and dedication!
CHEERLEADING TRYOUTS
Please check back for details on tryout dates and times.
General Team Requirements For Tryouts
Stunting: One legged stunt with twist down
Skills: One cheer (will be taught)
Dance: One dance (will be taught)
Jumps: Two jumps (one toe touch and one optional)
Tumbling: Standing back hand spring (Strongly encouraged, but not required)
Please note that other complimentary/equal skills will also be taken into consideration in addition to overall sense of enthusiasm, contribution and spirit.
Locations: Hynes Athletics Center: Mulcahy Gym, Hynes Arena and the Hegarty Room.
Contact
Contact Kelly Beyrer for more information.
Current Iona students interested in joining the Cheer Team should fill out the Iona Cheerleading Information Request form.
Prospective students interested in the Cheer Team should contact Kelly Beyrer at performingarts@iona.edu.
Follow us on Instagram @ionacheer.