Esports at Iona University
Do you love gaming? Do you tune into twitch.tv to track your favorite gamers? Do the titles "League of Legends" and "Counter-Strike: Global Offensive" make you want to fire up your console and call your friends? Then Esports at Iona University is the place for you!
Whether you are looking to play competitively or just have fun, Esports at Iona University offers something for every type of gamer!
Iona Esports on Yahoo's In The Know
Follow Iona Esports as Yahoo's In The Know interviews team members and documents their season!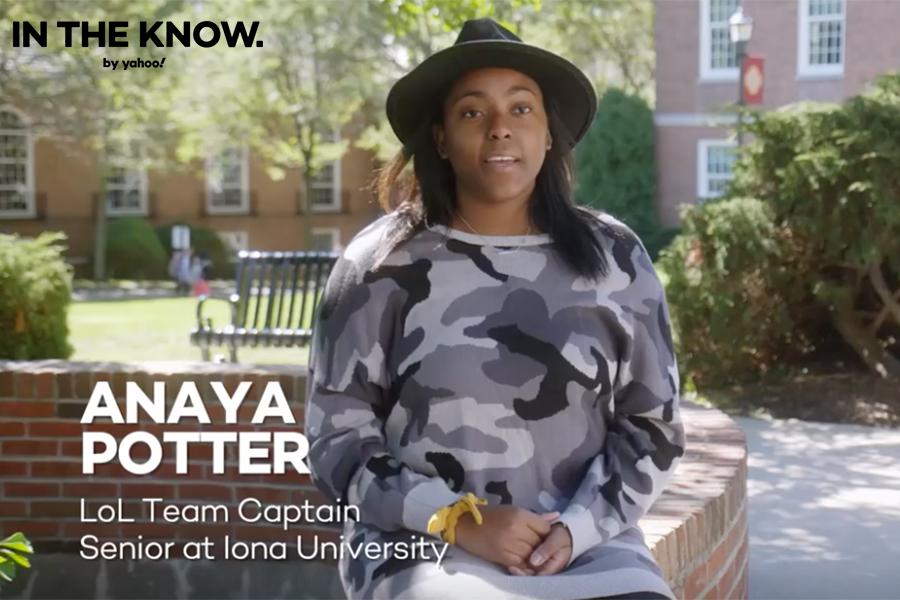 Episode 1: Anaya Potter '23
---
In episode one of In The Know's Gamer U series, Anaya Potter '23 discusses how she became captain for the League of Legends team.
Watch All 8 Episodes on Intheknow.com
Esports Team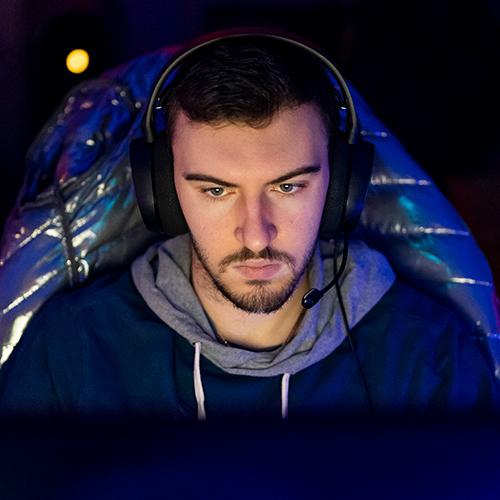 This intercollegiate, competitive program participates in the Metro Atlantic Athletic Conference (MAAC) and the Electronic Gaming Federation (EGF). Currently comprised of thirty-seven members, tryouts are held annually. In their first year, the Iona University Esports Team claimed their first Rocket League Championship in MAAC Tournament history and were a finalist in the Overwatch MAAC Tournament.
If you are interested in learning more about the Esports Team, please contact Coach Anthony Scaccia at ascaccia@iona.edu.
Esports Team Games
The Esports Team currently has five nationally ranked varsity teams and continues to grow with the addition of two new teams to the roster:
Counter-Strike: Global Offensive (PC)
FIFA (PlayStation)
Overwatch (PC)
Rocket League (Any Platform)
Super Smash Bros. Ultimate (Switch)
League of Legends (PC) NEW
Valorant (PC) NEW
Esports Team Hardware
Alienware PCs (18)
Nintendo Switch (2)
PlayStation 5 (2)
Club Esports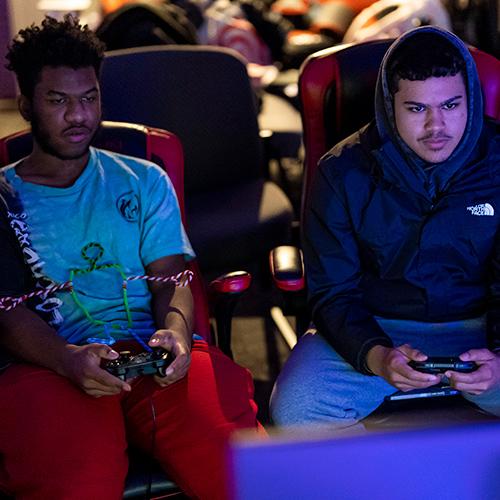 Club Esports is ideal for those looking to hone their skills, connect with fellow gamers, or just have fun. With an open-door policy and over 70 members, Club Esports welcomes those who have a love of gaming or are curious and want to give it a try.
Anyone with an interest in gaming is welcomed to stop by the esports room–there are a variety of different game consoles that are available for all students who join the club!
Club Esports Games
Halo Infinite
Siege
Knockout City
Minecraft
Madden NFL
NHL
Tekken
Fortnite
Guilty Gear
Destiny
Call of Duty
Apex Legends
And more!
Club Esports Hardware
Gaming PCs (5)
Xbox One X (3)
Xbox One S (2)
PlayStation 5 (1)
Nintendo Switch (3)
Esports Lounge
Located on the ground floor of the LaPenta Student Union across from Starbucks, Iona University's Esports Lounge offers players a high-quality gaming experience. Students are welcomed to hone their skills in this brand new, state-of-the-art room fully equipped with five gaming-computers, fourteen consoles, ergonomic gaming chairs, and LED lighting.