Men's Club Lacrosse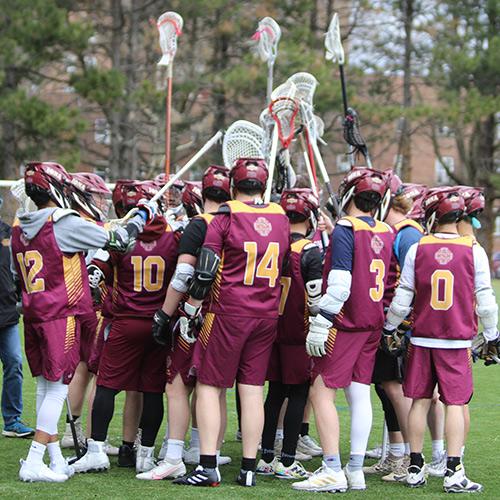 The Iona University Men's Club Lacrosse team is a member of the MCLA Division II Continental Lacrosse Conference (CLC) and competes against the following colleges and universities:
Bridgewater State • Central Conn. State • Fitchburg State • Maine • New Haven • Rhode Island • Stonehill • UMass-Dartmouth
In its first year (2021-22), the team was a member of the National Collegiate Lacrosse League (NCLL) and finished the season with a record of 3-5.
Join the Team
Interested in joining the team? Fill out the form below and we will get back to you as soon as possible.
Men's Club Lacrosse Interest Form
Head Coach: Tyler Danzi
Volunteer Assistant Coaches
Steve Magarelli
Matt Newman
Rocco Rubeo
2023 Captains
Will Lowry 
John Stivala
Vincent Newman
Teige O'Brien
Kevin McGovern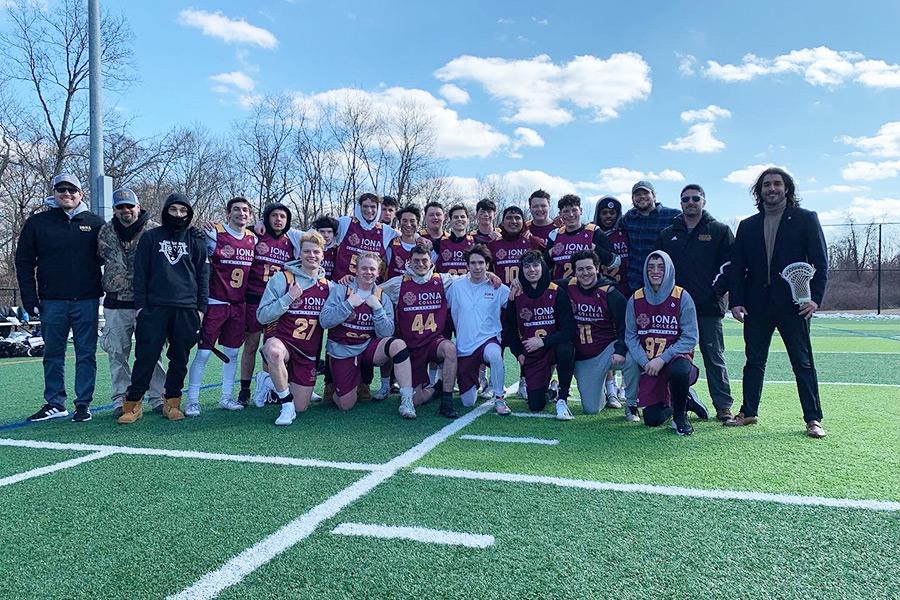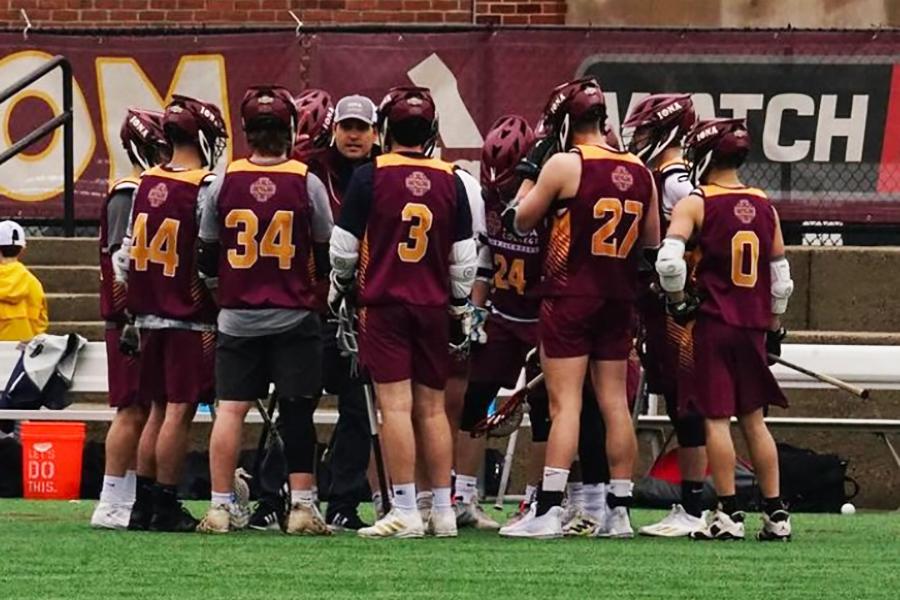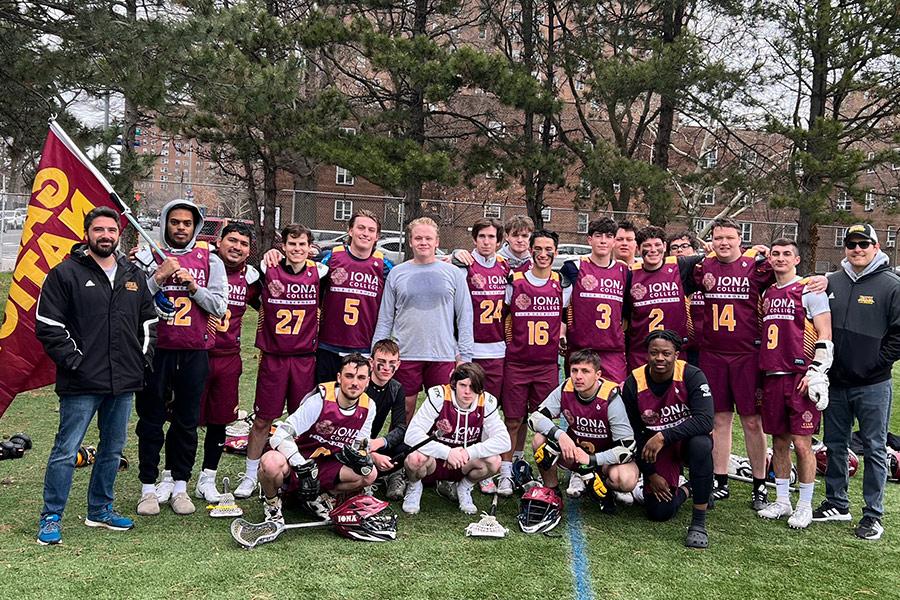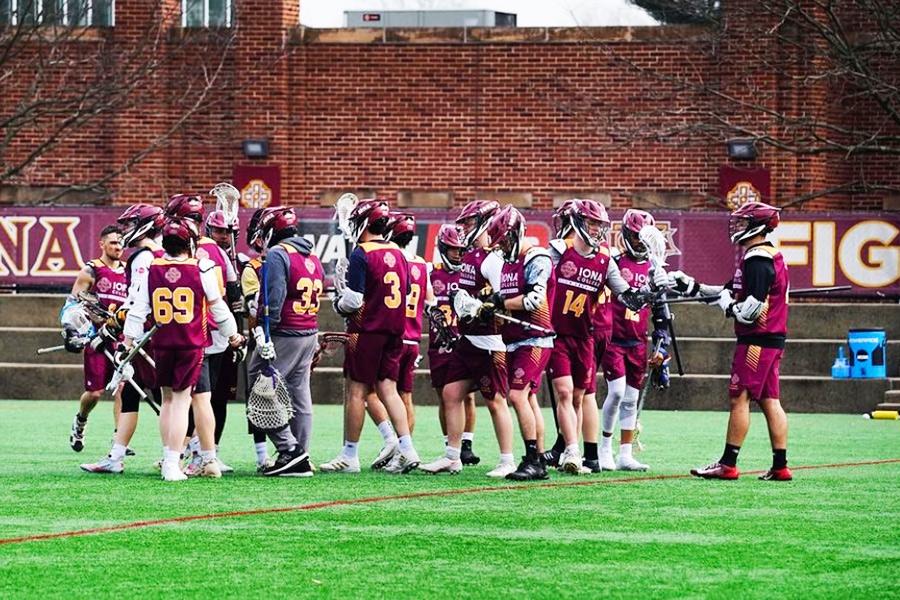 2022-2023 Club Roster
Justin Abreu
Nicholas Arcuri
Kevin Artale 
Chase Bateman 
Daniel Browne
Thomas Browne
Justin Burriesci 
John Conroy 
Christopher Conte 
Joseph Foster 
Gianni Frango 
Dahir Galeb
Garrett Hilger 
Nicholas Iannace
Liam Jakobson
William Lowry 
Kevin McGovern 
William McNeely 
Zachary Morocho 
Aidan Murphy
Vincent Newman 
Teige O'Brien 
Liam Pyatt
Amari Steward
John Stivala
Jeremiah Vidal
Liam Warren