Chemistry and Adolescent Education (BS/MST)
Want to be a High School Chemistry Teacher?
Share your love of chemistry with the next generation. Science teachers are in very high demand. Graduates of our five year dual degree program are hired immediately and ready to excel in the classroom.
Why Study Chemistry and Adolescent Education at Iona?
In just five years — instead of the six it would typically take — you'll earn a BS in Chemistry, a MST in Adolescent Education, as well as your New York State Initial teaching certification. 
You'll work closely with both Chemistry and Education faculty. You'll complete at least one semester of research under a faculty mentor to help you bring the excitement of discovery to your future students. Full-time chemistry and education faculty members serve as advisers during your student-teaching assignment and as you complete your master's thesis, guiding and supporting you to become a skilled teacher.
Our BS/MST graduates have a 100 percent job placement rate teaching chemistry and related sciences at the high school level and a 100 percent pass rate on the edTPA certification exam. 
What You'll Learn
You'll master the subject of chemistry and learn how to share your knowledge with others. You'll understand the subject from both theoretical and practical angles, through both the classroom and laboratory. You'll also learn to communicate and collaborate effectively. 
---
Careers & Outcomes
The BS/MST degree is designed to launch you right into a career in secondary education and we have a 100 percent success rate in doing so. The BS in Chemistry also gives students the technical skills and fundamental chemistry knowledge to succeed in industry, research, business, technology, and more, should they ever want to change careers.
Employers
Eastchester Public Schools




Alumni Spotlight: Steven Glinias '15
Mount Saint Michael Academy hired Steven Glinias while he completed the MST during the fifth year of his program. He remained at Mount Saint Michael after graduation and currently teaches AP and NYS Regents Chemistry. He founded the high school's engineering and robotics program. Steven's MST credential also enabled him to continue as part of Iona's Chemistry Department as an adjunct instructor.
Undergraduate & Graduate Education Programs
National Science Foundation Noyce INSTRUCT Program
Iona's National Science Foundation (NSF) Noyce INSTRUCT Program offers scholarships to rising juniors and rising seniors (incoming transfer students or current Iona students) who are in the accelerated 4+1 BS/MST or BA/MST programs for future mathematics, biology, or chemistry teachers.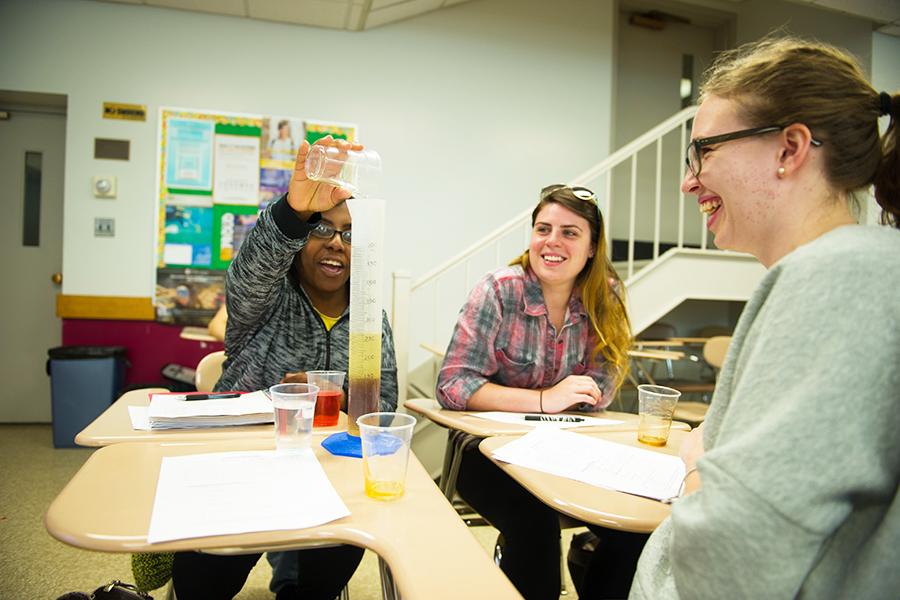 Program Highlights
Noyce INSTRUCT Program Scholarship
Students in Iona's Noyce INSTRUCT program receive scholarship funding for the final two years of their undergraduate study and one year of graduate study.
Hands-On Research and ACS Certification
All BS/MST Chemistry majors spend at least one semester working in a laboratory alongside our full-time faculty members. Undergraduates are part of research projects that are presented at conferences and published in journals.
Additionally, Chemistry majors have the option to earn a degree certified by the American Chemical Society (ACS). This certification indicates a deeper understanding of chemistry and is often an advantage when applying for jobs or admission to graduate or professional programs.
Graduate Classroom-Ready
During your MST coursework in the final year of the program, you'll gain real experience through a student teaching placement. You'll also earn your New York State Initial teaching certification so you're ready to lead your own classroom immediately.
Iona University  is a member in good standing of the Association for Advancing Quality in Educator Preparation (AAQEP). Our programs are working toward accreditation under the AAQEP standards.
Take a Virtual Tour
Located on the lower level of Cornelia Hall, the Research Lab is just one of the labs used by students taking science courses. With state-of-the-art equipment, the labs provide valuable hands-on research experience, right on campus!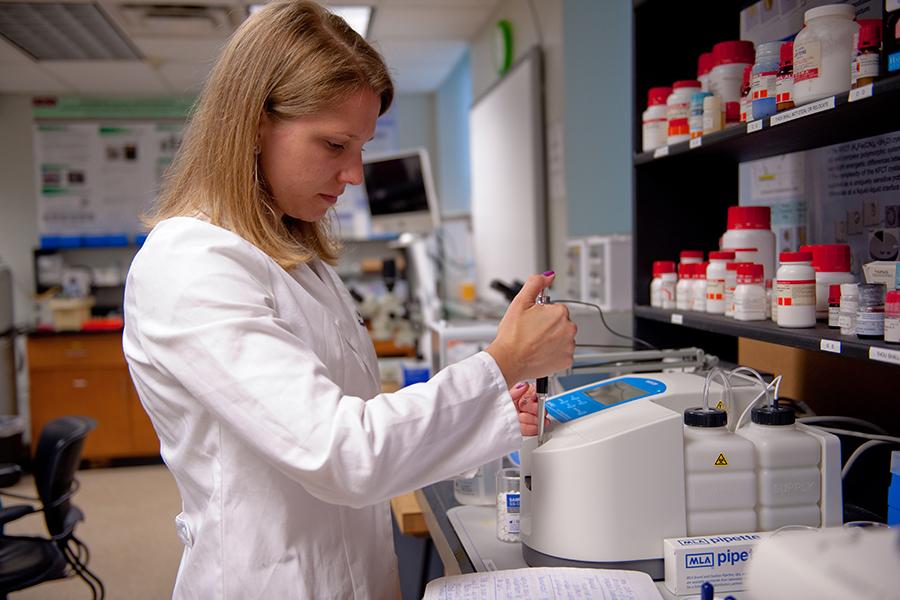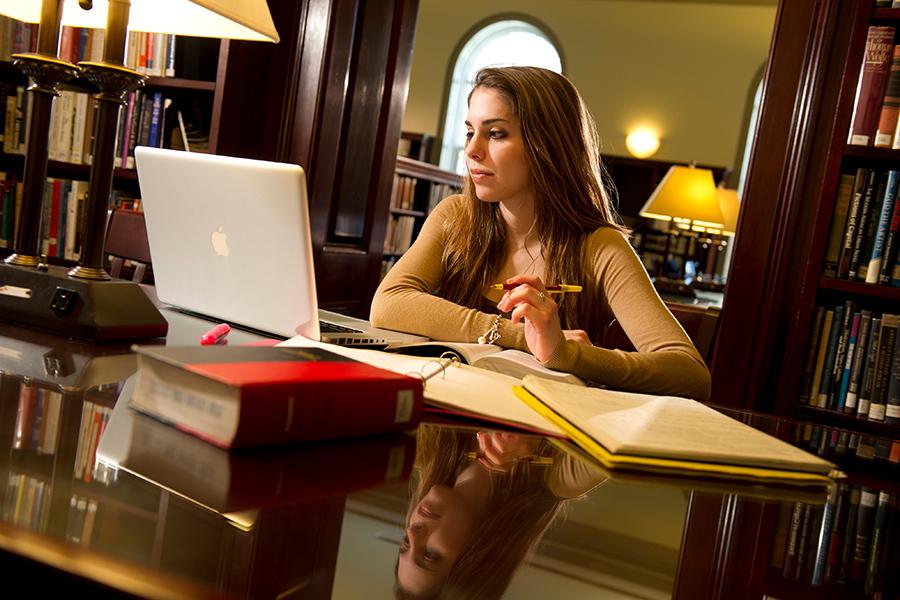 Find Out what an Iona Education Can Do For You
Visit Campus
Our scenic campuses, located just 20 miles from midtown Manhattan, truly do offer the "best of both worlds." Let us show you around, answer your questions and give you a feel of our tight-knit community.
Apply Today
If you're considering applying to Iona, you're not alone! Since 2019, our new-student enrollment is up nearly 30%. Additionally, 99% of our first-year students receive institutional scholarships or grant aid.
Request More Information
Learn more about Iona University today!