Chemistry & Biochemistry Department
Let your curiosity about the natural world and eagerness to make an impact lead you to our Chemistry & Biochemistry Department.
Whether you are an aspiring scientist, physician, or business professional, you will be mentored by expert faculty who will guide you to apply the essentials of chemistry in new and innovative ways. From the food we eat and the air we breathe to medicines that cure diseases, you will be prepared to lead breakthrough discoveries.
Chemistry & Biochemistry Programs
Take a Virtual Tour
Located on the lower level of Cornelia Hall, the Research Lab is just one of the labs used by students taking science courses. With state-of-the-art equipment, the labs provide valuable hands-on research experience, right on campus!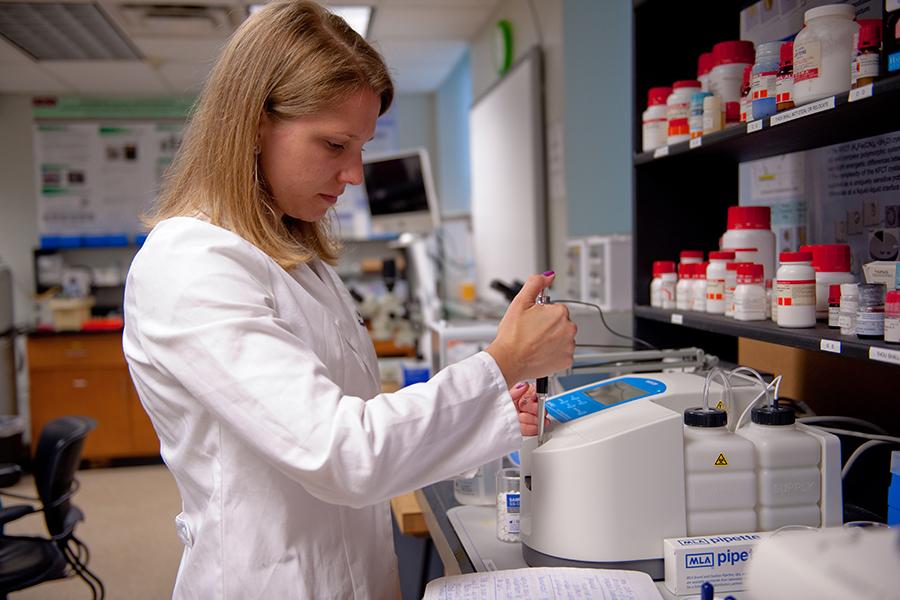 Mission & Student Learning Outcomes
Mission
The Chemistry & Biochemistry Department is dedicated to academic excellence within the heritage of the Christian Brothers and in the tradition of American Catholic higher education. Our Department is committed to providing students with a strong foundation in the theory and practice of chemical science and to preparing them to think critically and ethically about the challenges and opportunities they will encounter in pursuit of their career choices.
(Revised, January 2013)
Student Learning Outcomes
Our degree programs are designed to ensure that graduates:
S1 (Content Knowledge) Have the critical background required for mastery in a particular scientific discipline
S2 (Communication) Demonstrate ability to communicate effectively in written and oral forms
S3 (Collaboration) Demonstrate ability to work effectively in teams
S4 (Critical Thinking) Develop the habits and skills of critical thinking
S5 (Contemporary Issues) Become lifelong learners and decision makers adaptable to new information and technologies
S6 (Career) Enter career positions in industry, pursue graduate studies, enter professional schools, and teach sciences
Contact Us
Chemistry & Biochemistry Department
Kathleen E. Kristian, Ph.D.
Department Chair
(914) 633-2341
kkristian@iona.edu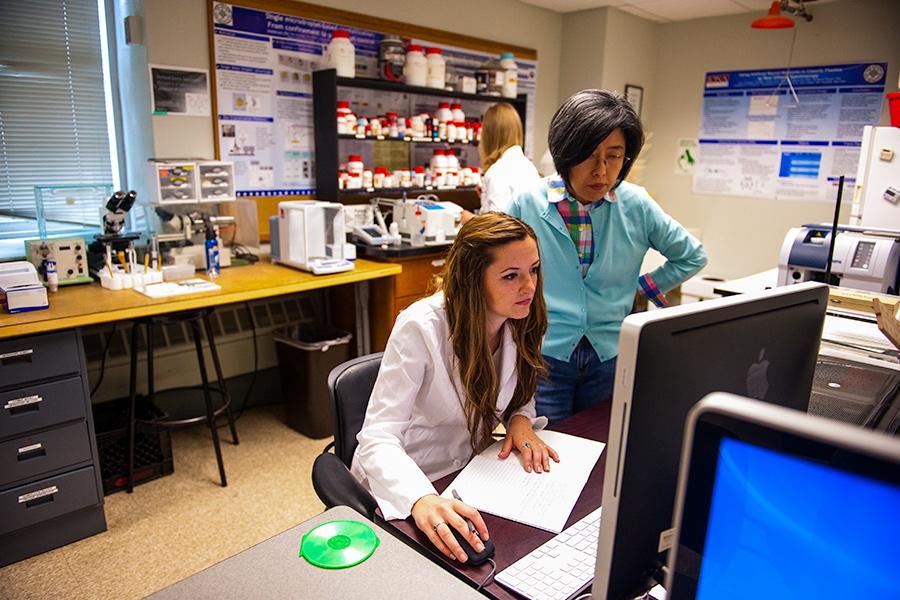 Read the Latest Chemistry & Biochemistry News