Computer Science (BA/MS or BS/MS)
Why Computer Science?
With information technology impacting almost all aspects of our lives, Computer Science specialists are in high demand in a wide variety of fields.
Give yourself a significant advantage in the job market by earning your bachelor's and master's degree in just five years!
Why Study Computer Science at Iona?
You will work closely with full-time faculty who are active researchers in the field. You will benefit from individualized attention, research opportunities and lasting connections you won't find in larger schools.
Our location in the New York metropolitan area, a hub of technology, will provide you with unmatched access to a wide variety of internship opportunities at big-name companies.
Many of our students start ventures or have jobs before they even graduate!
What You'll Learn
You will gain a deep understanding of computer science and be able to analyze computing problems, implement solutions using appropriate programming language, and use oral and written communication skills to convey technical information effectively.
With your master's degree, you will be looked to as a leader in the field, and as such, you will learn to recognize the ethical, legal and social implications of computing in a global society.
You will also have opportunities for researching, collaborating and publishing, and you will gain hands-on experience with a valuable internship.
Unique Elements of Program
A combined degree (BA/MA or BS/MS) can be completed in just five years
---
Careers & Outcomes
The computer and information technology field is projected to continue healthy growth, faster than the average for all occupations according to the U.S. Bureau of Labor Statistics. Our graduates enter the industry with the skills necessary to succeed.
 
Job Titles
Application Developer
IT Specialist
Software Engineer
Solutions Architect
Technical Infrastructure Manager
UI/UX Developer
Our Graduates Have Worked At: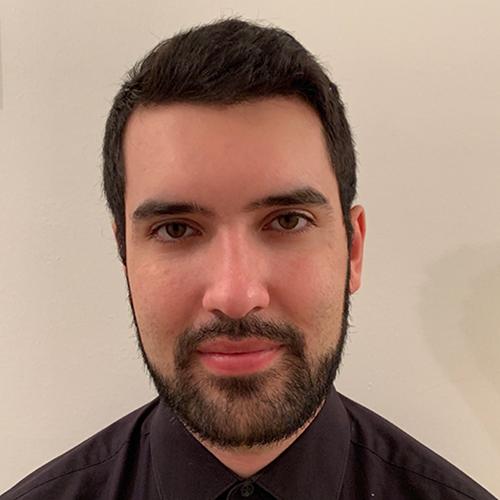 During my freshman year, I was able to obtain an internship at IBM with the help of the Computer Science Department faculty. When I graduated, I was immediately able to apply skills from my classes in real world scenarios.
Michael Nelson '18, '19MS
Read More About Michael
Internship Opportunities
Almost all of our computer science students secure a paid internship as early as their undergraduate sophomore or junior year. Internships provide valuable work experience, bridging the gap between the classroom and the work-place, and very often directly result in full time job offers!
Iona students and alumni have completed internships at many notable companies, including:
Gartner
Gen Re
IBM Global Financing
Legg Mason
PepsiCo
Con Edison
University of North Texas
National Science Foundation Support
Iona University has been awarded funding from the National Science Foundation (NSF) to recruit, support and retain undergraduate students majoring in Biochemistry, Chemistry and Computer Science. The goal of NSF S-STEM Program – Scholarships in Science, Technology, Engineering and Math is to increase the number of undergraduates on a successful path to pursue further education and careers in STEM.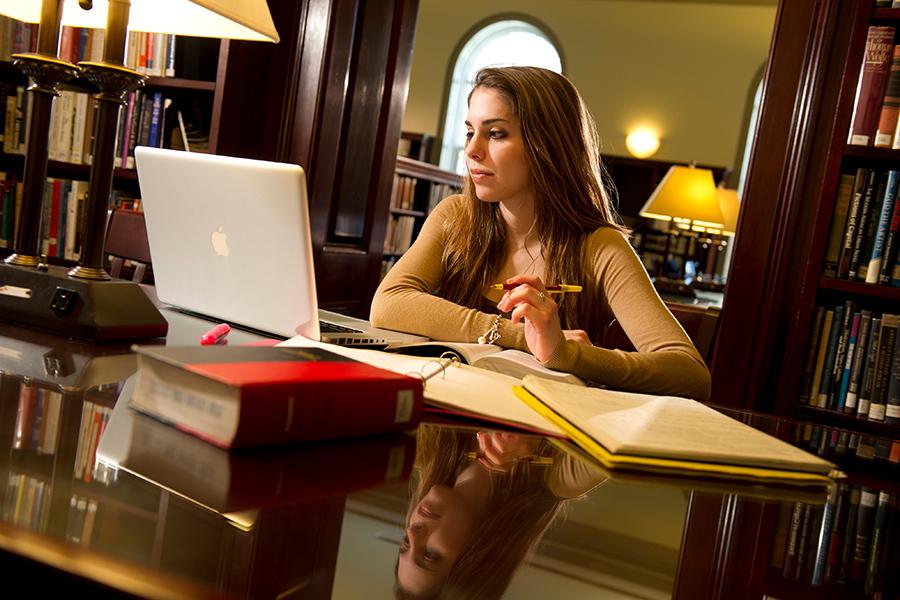 Find Out what an Iona Education Can Do For You
Visit Campus
Our scenic campuses, located just 20 miles from midtown Manhattan, truly do offer the "best of both worlds." Let us show you around, answer your questions and give you a feel of our tight-knit community.
Apply Today
If you're considering applying to Iona, you're not alone! Since 2019, our new-student enrollment is up nearly 30%. Additionally, 99% of our first-year students receive institutional scholarships or grant aid.
Request More Information
Learn more about Iona University today!