Why Criminal Justice?
Make a real difference in your community by ensuring public safety. Policies and laws exist in our society to keep order. Effective leaders who understand, investigate and enforce these rules and standard keep communities running smoothly.
The criminal justice field offers many paths where you can customize your career based on your interests: law enforcement, probation & parole services, justice administration, criminology, community services, corrections, victims' services and more.
Why Study Criminal Justice at Iona?
You will be taught by outstanding faculty members who are actively engaged and sought-after experts in the field. You will work alongside them in hands-on criminal justice research and be connected to their network of industry professionals who can help you in your career.
You can opt to take one of two advanced certificate programs – forensic criminology & criminal justice and cyber-crime & prevention – and those credits may be applied toward your full master's degree.
What You Will Learn
This 33-credit program covers areas of policing and security, cyber-crime, counterfeiting, environmental crime, victimology, criminal law and other areas.
You will also sharpen your communication and technology skills necessary to access, analyze and share information in a multi-faceted criminal justice arena.
Unique Elements of Program Format
---
Valuable Networking
You will join our network of more than 50,000 alumni who are eager to help fellow Gaels with mentorship and networking opportunities. Graduates from our criminal justice program work in a wide variety of law enforcement fields and can provide coveted connections!
Faculty Experts
Our faculty are experienced professionals and sought-after experts on criminal justice topics. Agencies such as the NYPD seek the expertise of our faculty, and many have appeared on the news as expert sources. You will be working with some of the best!
Independent Research
You will have the opportunity to select a topic of special interest in the criminal justice sector, and with the support of a faculty member, go on to explore it deeply in your independent research course.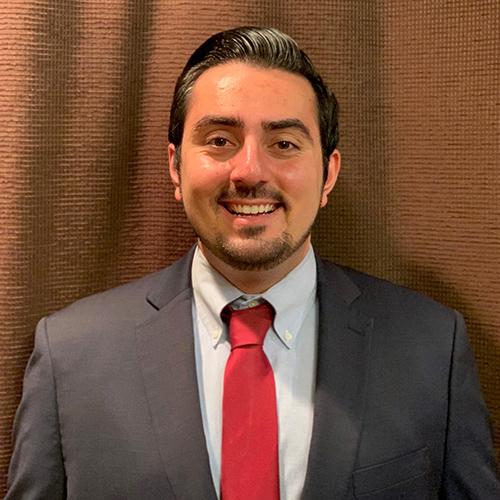 The department's Mentor Dinner is such an important day of the year. Representatives from all walks of the Criminal Justice system disclose their everyday working lives. The business cards are flowing, and the learning experience is like no other.
Frank N. '17, '19MS
Careers & Outcomes
A graduate degree in Criminal Justice can open a world of opportunities in many areas to promote peace and justice in society. Our graduates have an excellent track record with coveted careers in federal and local agencies, labs and more.
Job Titles
Detective
Forensic Examiner
Intelligence Analyst
Lawyer
Police Officer
Crime Analyst
Victim Assistance Services Liaison
Our Graduate Have Found Careers With:






Juvenile Corrections and Rehabilitation Centers