Why Study Dance?
Creativity and passion. Pursuing a creative outlet, such as dance, reinforces life skills that can be applied to any career path: time management, dedication, confidence, team work and more.
Why Study Dance at Iona?
Our program allows you to pursue your interests and passion for dance while majoring in a different focused area.
You'll continue to develop your knowledge, skills and techniques in dance through a blend of studio and theory classes, performance and choreographic opportunities as a member of our Dance Ensemble. You will work alongside creative faculty who live the art as professional performers, choreographers, and scholars – and can provide valuable connections throughout the industry.
What You'll Learn
You will study the foundations of dance techniques and dance anatomy. You will gain and understanding of creative and community practices and how the history of dance has shaped our modern society. You will put your passion into action, performing and choreographing a number of dance exhibits for the community.
---
Program Highlights
Creative Faculty
You'll learn from people who are creative leaders in all areas of the arts. Our faculty are actively researching, presenting and creating all over the world! You'll benefit from their connections and expansive network throughout the arts community – an asset for securing internships, jobs and more!
Dance Ensemble
Hone your expertise as an artist and keep your passions alive! Creative outlets make for creative thinking and creative people. You will participate in the Iona University Dance Ensemble giving you opportunities to collaborate with choreographers and other performers.
Iona Scholars Day
Showcase your talent! Special dance presentations featuring original choreography by students is presented every year at this annual event.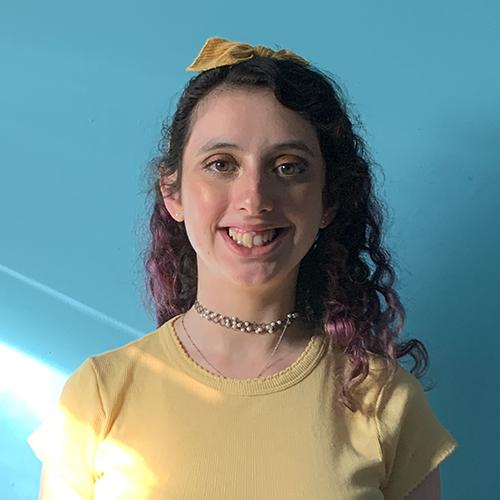 Participating in the college dance ensemble has taught me to look deeper at the things that happen around me. Anything can be an inspiration for a dance if you look deep enough.
Megan Fisher '21
Get Involved with Performing Arts!
Whether you sing, dance, play an instrument, ACT - or all of the above - you're sure to find your creative outlet at Iona!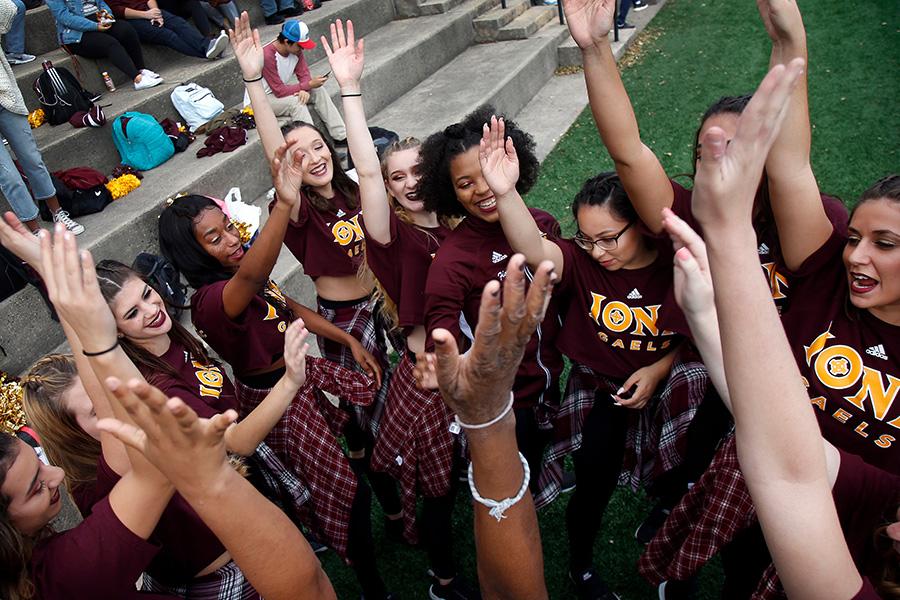 Careers & Outcomes
Center your career in a field that lets you develop your physical skills while reinforcing life skills that are applicable to any career path.
Explore a career in:
Choreography
Fitness Instructor
Performance Arts Administration
Physical Therapy
Talent Management
Our graduates have worked at: