Economics and Computer Science (BS/MS)
Why Economics and Computer Science?
Understand how individuals, organizations, societies and nations all use and distribute resources, and analyze and predict trends as a leader in our growing digital economy.
Why Study Economics and Computer Science at Iona?
You'll gain analytical and quantitative skills in both fields, as well as hands-on experience, which will make you an asset to any organization.
You will learn from and be mentored by award-winning faculty who provide individualized attention and critical connections to leading professionals in the industry.
What You'll Learn
You will learn the foundations of economic theory and of computer science to understand how these two fields intersect.
During undergraduate study, you will be challenged to think critically about a variety of micro- and macro-economics issues. You will focus on what shapes economic decisions and how the global economy responds to the latest economic crisis.
During graduate study, you will learn how to use information technology and software systems to predict and analyze economic trends.
---
Careers & Outcomes
The impactful work of economists is supported by the fast-growing advances in information technology. Analyzing data, projecting trends and calculating important change – all can be aided by computer technology. With both industries projecting above average career growth over the next decade, you will graduate with the in-demand skills that employer are seeking.
Job Titles
Computer Engineer
Economic Analyst
Market Research Analyst
Software Developer
Supply Chain Analyst
Employers:





Program Highlights
Internships with Renowned Firms
With midtown Manhattan just 20 miles away, you'll have internships available to you in a wide variety of fields, from sports marketing to investment banking, at firms such as Ernst and Young, Morgan Stanley, Lincoln Financial, AEG and IBM.
College Fed Challenge
Iona Economics students participate in the College Fed Challenge, an intercollegiate competition in which students research and report on current economic trends and present their recommendations to Federal Reserve officials in downtown Manhattan.
Through months of rigorous preparation for the competition, students develop a deep understanding of how policy interacts with the real world from their study of macroeconomic theory and data!
Gaels Help Gaels
You will be supported by Iona's active alumni network: accomplished professionals who devote their time to help you gain internships and employment opportunities.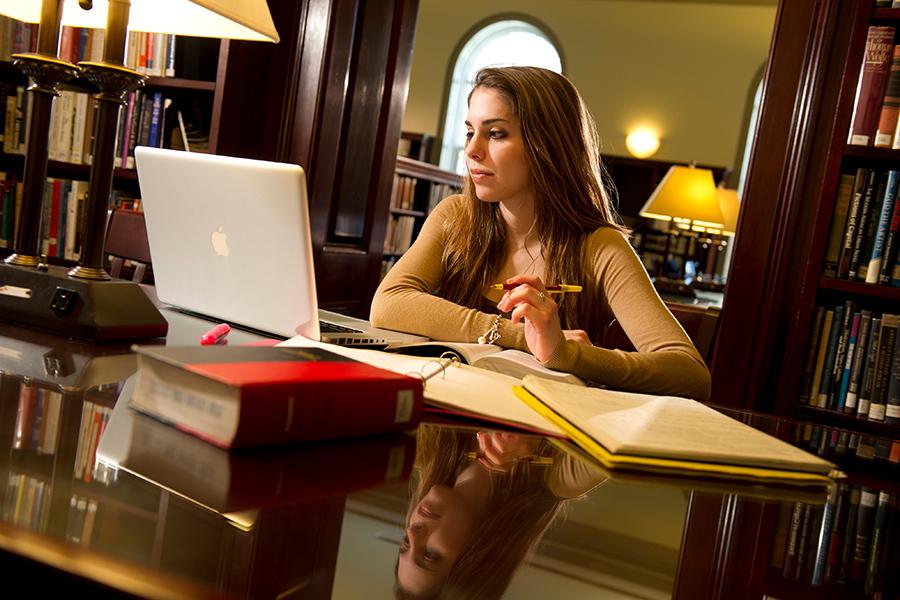 Find Out what an Iona Education Can Do For You
Visit Campus
Our scenic campuses, located just 20 miles from midtown Manhattan, truly do offer the "best of both worlds." Let us show you around, answer your questions and give you a feel of our tight-knit community.
Apply Today
If you're considering applying to Iona, you're not alone! Since 2019, our new-student enrollment is up nearly 30%. Additionally, 99% of our first-year students receive institutional scholarships or grant aid.
Request More Information
Learn more about Iona University today!