Why A Graduate Degree in Psychology?
A Master of Arts in Psychology degree (MA) will put you on track for professional success. Making their contribution to societal needs, industrial-organizational psychologists develop ingenious ways for helping businesses solve problems, while those with a general psychology degree make life-changing contributions in clinical research and in patients' lives.
Why A Master's in Psychology at Iona?
Located in greater New York City, Iona University offers a Master of Arts in Psychology rooted in scientifically grounded training, with two robust specializations tailored to your professional goals—General-Experimental and Industrial-Organizational psychology (I-O).
As you pursue your MA in Psychology at Iona, you'll receive individualized attention while your academic and professional development is supported by small class sizes and close faculty guidance. Faculty and students identify and find solutions to complex psychosocial problems and organizational challenges. Faculty for the Psychology Master's Program are experts in the field, combining distinguished academic credentials with practical research and real-world experience.
What You'll Learn
General-Experimental Specialization
Focused on experimental psychology, this program gives you the opportunity to participate in rigorous training in advanced research strategies and develop a strong foundation in quantitative knowledge and skills. You'll learn best practices in developing experimental research designs and survey methodologies and become proficient in conducting statistical analyses using the most current technologies.
Explore General-Experimental Courses
I-O Psychology Specialization
Jump-start your career with a specialized master's degree in Industrial-Organizational psychology. I-O psychology allows students to gain insight into human behavior in an organizational or business setting.
Our courses follow a scientist-practitioner model, providing an academic experience that matches the Society for Industrial Organizational Psychology's recommended training for master's level programs.
---
Program Highlights
I-O Psychology Internships
Apply the knowledge and skills you learn through your courses to engage in I-O best practices in real-world scenarios. Internship training focuses on areas such as employee recruitment, employee selection, leadership assessment, training design and development, job analysis, performance appraisal, and organizational assessment.
Our I-O graduate students have interned with various organizations including:
Viacom
Madison Square Garden
Westchester County Government
American Civil Liberties Union
Mercedes Benz (corporate)
Fendi (corporate)
YAI Family Services
Iona's location in New Rochelle, New York gives our I-O psychology students access to the countless professional opportunities available in the greater New York City area.
Research Opportunities
Whether you specialize in General-Experimental or Industrial-Organizational psychology, you have opportunities for advanced research as part of your master's degree. Working alongside expert faculty, you can develop research designs and survey methodologies, conduct statistical analyses and use state-of-the-art technology.
Many students have the opportunity to present work at professional conferences, providing excellent preparation for a research career and/or the pursuit of a doctoral degree!
Combined Bachelor's & Master's
As a student in the BA in Psychology program, you can streamline your education and and get a jump start on a graduate degree – all in just five years!
Students may apply for admission into our MA in Psychology program prior to the start of junior year. Once admitted, you will take one or more graduate courses each semester to make it possible to complete your MA in your fifth year!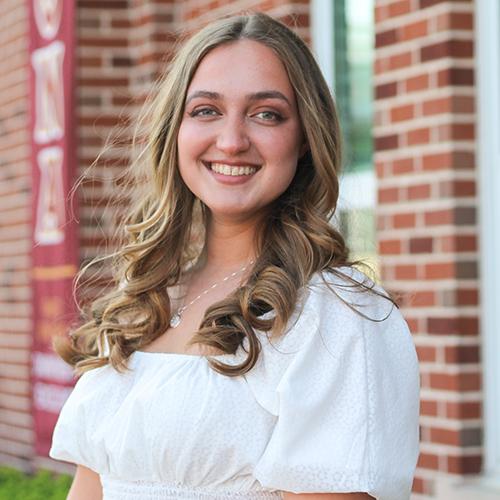 Getting to work with such amazing faculty was the best experience I could have asked for. My mentors at Iona are the reason I was able to get into a Ph.D. program and I'm so thankful to have their support.
Laura Bauer '23MA, Industrial Organizational Psychology
Read more about Laura's Iona Experience
General-Experimental Psychology Careers & Outcomes
Pursuing your Master's in Psychology with a General-Experimental specialization prepares you for a variety of clinical research careers and/or the pursuit of a doctoral degree.
Iona Psychology graduates have gained admission to Ph.D. and PsyD degree programs at renowned institutions as:
Boston University
University of Massachusetts
Rutgers University
Pace University
Industrial-Organizational Psychology Careers & Outcomes
Our Industrial-Organizational specialization of the master's program paves the way to careers in both the commercial and non-profit sectors, including human resources, employee recruitment and hiring, training and performance appraisal and organizational assessment.
Our I-O Psychology Graduates Have Worked As:
Talent Acquisition Manager
Human Resources Manager
Associate Human Resources Analyst
Client Engagement Specialist
Benefits Coordinator
Training & Development Specialist
Recruitment Coordinator
Learn more about Iona's graduate Psychology program!
Iona University's Master of Arts in Psychology program offers two specializations in experimental and I-O psychology. With small class sizes and research opportunities, our graduate psychology degree is designed to foster your career success.
Request information to learn more about the MA in Psychology or begin your application.
Find Out what an Iona Education Can Do For You
Visit Campus
Our scenic campuses, located just 20 miles from midtown Manhattan, truly do offer the "best of both worlds." Let us show you around, answer your questions and give you a feel of our tight-knit community.
Apply Today
If you're considering applying to Iona, you're not alone! During the past two years, our new-student enrollment has spiked 32%. Additionally, graduate students automatically qualify for consideration of merit scholarships during their graduate program.
Request More Information
Learn more about Iona University today!