Mental Health Counseling (MA Degree)
Why become a Mental Health Counselor?
A Master's program in Mental Health Counseling offers the training to become a compassionate counselor who helps others struggling with mental illness. As our society places more focus on mental well-being, licensed mental health counselors are in high demand in New York and nationwide.
Why Study Mental Health Counseling at Iona?
Iona University's Master of Arts in Mental Health Counseling program establishes the knowledge and skills needed to become a licensed mental health counselor. As a counseling student, you have numerous opportunities to learn from expert faculty members who are leaders in the mental health field. You also benefit from their relevant industry connections which help you obtain internships and job placements in the greater New York City community and beyond.
Our mental health counseling program utilizes flexible evening classes, offering the opportunity to balance work and family life while earning your master's degree. This flexibility has the potential to make pursuing your graduate degree more affordable.
NewYork-Presbyterian Iona School of Health Sciences
As part of the NewYork-Presbyterian Iona School of Health Sciences, students in the Mental Health Counseling (MA) program will develop the skills and experience needed for tomorrow's workforce.
Iona students may have the opportunity to do clinicals and rotations at NewYork-Presbyterian, ranked one of the top hospitals in the nation by U.S. News & World Report 2022-23.
Align your education with your career goals at the NewYork-Presbyterian Iona School of Health Sciences and earn a degree of tremendous value for your future.
What You'll Learn
During your Master's in Mental Health Counseling, you learn how to conduct professional counseling, psychotherapy and mental health assessments on diverse individuals and groups. You gain skills in multiple models of treatment and assessment to be used on a variety of individuals.
As part of the clinical training experience, you are required to complete a 600-hour clinical internship at a mental health site or facility. Iona counseling students have recently completed their clinical internships at New York Presbyterian Hospital, Westchester Medical Center, St. Vincent's Hospital and the Mental Health Association of Westchester.
Upon graduation from our mental health counseling program, students are prepared to take the National Clinical Mental Health Counselor Examination (NCMHCE) and become eligible for mental health counselor licensure in New York and other states.
---
Counseling Program Highlights
Outstanding Fieldwork Opportunities
Iona University's location in New Rochelle, just 20 miles north of midtown Manhattan, provides coveted internship and career opportunities. Often after completing local internships, Iona graduates have been hired by organizations across the New York metropolitan area as well as Westchester and Fairfield counties.
Advanced Research Skills
Our counseling graduate program develops your analytical and communication skills through exciting opportunities to pursue research in the field. Our students regularly engage in original research and present their findings at local, regional and national conferences.
Supportive Faculty
Our faculty are practicing professionals in psychology and counseling who will assist you in gaining clinical internship positions. Experiencing rewarding clinical training and supervision is the standard for our students, preparing them to become skilled mental health counselors!!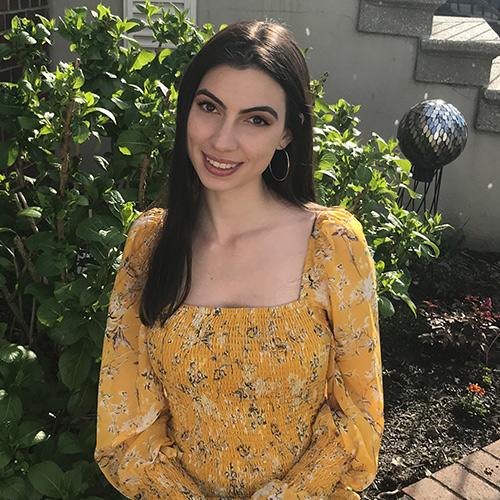 The small class sizes have given me the opportunity to have a hands-on experience in counseling. I have learned how to employ different therapeutic techniques by practicing in class with professors and students!
Jillian Cea '21MA
Mental Health Counseling Careers & Outcomes
In a world that is becoming more aware of the importance of mental health and well-being, you can make a difference in the lives of everyday people by pursuing a rewarding career as a counselor. According to the Bureau of Labor Statistics, the employment of mental health counselors and related professions are expected to grow by 25% from 2019-2029, offering ample opportunities for those interested in becoming a counselor.
Job Titles
Program Director
Mental Health Counselor
Substance Abuse Counselor
Mental Health Clinician
Client Care Coordinator
Health Educator
Where Our Graduates Have Worked:





Learn more about Iona's Mental Health Counseling program!
Iona's Master of Arts in Mental Health Counseling prepares students to become licensed mental health counselors. Our graduates begin their careers fully prepared to compassionately care for diverse client populations.
Request information to learn more about our M.A. in Mental Health Counseling.
Ready to apply? Begin your application.
Find Out what an Iona Education Can Do For You
Visit Campus
Our scenic campuses, located just 20 miles from midtown Manhattan, truly do offer the "best of both worlds." Let us show you around, answer your questions and give you a feel of our tight-knit community.
Apply Today
If you're considering applying to Iona, you're not alone! During the past two years, our new-student enrollment has spiked 32%. Additionally, graduate students automatically qualify for consideration of merit scholarships during their graduate program.
Request More Information
Learn more about Iona University today!