Why Public Accounting?
Accounting is often referred to as the language of business. Governments, corporations, non-profit organizations all need Certified Public Accountants (CPAs) to help them make sound financial decisions. CPAs perform a broad range of accounting, auditing, tax, and consulting activities for their clients.
Why Study Public Accounting at Iona?
Our program is designed for those students who have earned a bachelor's degree in business, but did not major in accounting, and have since decided to become a Certified Public Accountant.
You will learn the accounting educational requirements for the CPA examination in New York and earn a New York State Education Department (NYSED) licensure-qualified degree in just 30 credits.
With New York City just 20 minutes from campus, you'll have access to the world's business epicenter, and graduate with the hands-on experience and credentials you need to make an impact in corporations and not-for-profit organizations anywhere in the world.
What You'll Learn
You will learn the foundations of accounting, and the areas of auditing, taxation, budgeting and analytics from faculty who are exceptional teachers and active practitioners.
You will have multiple opportunities to build your skills with hands-on learning; valuable internships; and through service to the community, such as preparing taxes for those in need.
This degree program provides both the mandated coursework, and necessary knowledge, to sit for and pass the CPA exam.
---
Program Highlights
State-of-the-Art Accounting Lab
You will be taking classes in our new state-of-the-art, eco-friendly LaPenta School of Business. You will have access to a dedicated computer Accounting Lab – an optimal learning environment classroom for you!
Honor Society
Graduate students can participate in Beta Alpha Psi, the national Accounting Honor Society, and the Accounting Club. Beta Alpha Psi hosts weekly meetings with speakers from Big Four firms and many accounting disciplines. Beta Alpha Psi and the Accounting club also offer free sessions in essential skills and professional development.
Community Tax Preparation
Take what you learn in the classroom and put it to work in real-world scenarios while giving back to the local community. During income tax season, our students assist others in need with the preparation of the basic tax returns using Intuit software. Just one way our students give back!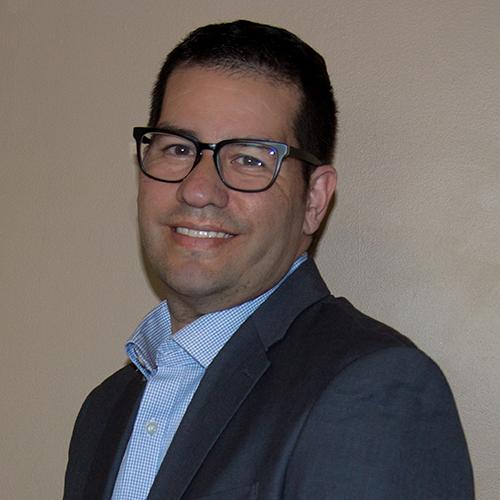 What I enjoy the most is the course work along with the professors. They both complement each other. I appreciate being challenged with courses. I feel like I am earning my degree, not buying it!
Richard Cruz '20MS
Careers & Outcomes
Whether you go into banking, insurance, or taxation, every business has to have an accountant to handle their finances. Earning a graduate degree in Public Accounting can guarantee higher-level positions while giving you the analytical skills to deepen your knowledge in the field.
Job Titles
Accountant
Audit Associate
Tax Accountant
Internal Auditor
Budget Analyst
Certified Public Accountant
Controller
Financial Advisor
Intelligence Analyst
Employers