News & Events
Events
Ecumenical Season of Creation 2021
A Home for All?
Wednesday, September 1, 2021
In Conversation with Dr. Erin Lothes, Environmental Theologian and Energy Ethicist
The evening began with a brief introduction by Sister Kathleen on the call of Pope Francis for a Season of Creation and its ecumenical foundation with Patriarch Bartholomew of the Orthodox Church. The universal theme chosen for this Season was announced by Kathleen: "A home for all? Renewing the Oikos of God." The introduction was followed by our opening prayer offered by Br. Kevin Cawley of the Thomas Berry Forum. The prayer led to the introduction of Dr. Lothes by Dr. James Robinson of the Iona Religious Studies Department.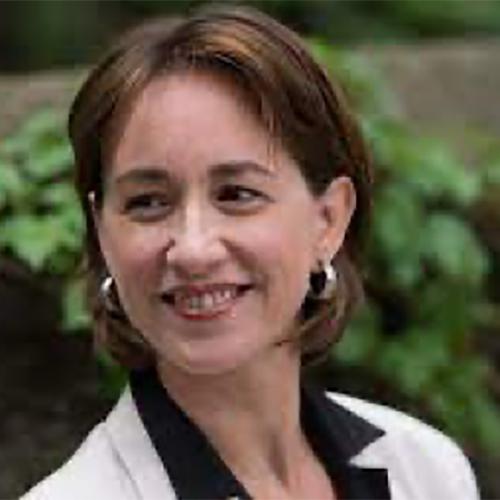 Here is the brief biography: Dr. Lothes is an ecological theologian and Energy Ethics researcher who holds a bachelor's degree in English from Princeton University, a master's degree in Theology from Boston College, and a Doctorate in Theology from Fordham University. She is on the faculty of St. Elizabeth University and served as an Earth Institute Fellow at Columbia University. Erin is the author of two books, Inspiring Sustainability: Planting Seeds for Action and The Paradox of Christian Sacrifice: The Loss of Self, the Gift of Self, as well as articles on energy ethics and faith-based environmentalism. A longtime activist within the Catholic and interfaith environmental and divestment movement, Dr. Lothes now serves as SENIOR PROGRAM MANAGER, LAUDATO SI' GLOBAL ANIMATORS PROGRAM. She lives in New York with her husband and two sons.
Erin began by sharing the foundations for her faith-based environmental commitment and her growing concern that the Church needed deeper engagement on these questions. She shared the video of Pope Francis thanking members of the Laudato si environmental movement inspired by his 2015 encyclical.  Erin shared the video, "Abraham's Tent" as a symbol of our Common Home.  She recounted that we are beginning to see stronger statements from various bishops' conferences around the globe, Ireland, the Philippines, and Korea, for example. We were encouraged to sign on to Healthy Planet, Healthy People Petition, https://thecatholicpetition.org , which is the Laudato Si' Movement (GCCM) petition for the COP 26 on climate and the COP 15 on biodiversity.  Edmund Rice International is a co-sponsor of the petition.  Both United Nations conferences will take place in the next few months, concluding with  COP 26, the UN Climate Change Conference taking place in November in Glasgow.
The 75 participants were held in attention by Dr. Lothes explanation of the Laudato si movement initiatives across the globe and her slide presentation is available in the recording of our event that will be provided below.    Br. Kevin, as UN representative for Edmund Rice International brought some firsthand reporting on the impact of faith groups at the United Nations, particularly the strong influence they supplied at the Paris Conference in 2015 shortly after the publication of Laudato Si.   Erin noted the distinction arising between "hope" and "optimism" and that we must live in hope in these difficult days of climate change manifesting so urgently.  The Global Catholic Climate Movement was founded as a prelude to Laudato si and is still actively engaged.  
Erin reported on the key question of fossil fuel divestment as a means of turning around the heating of the planet.  She cited the recent work of the International Energy Agency (IEA) calling for a path to net zero emissions by 2050.  This conversion moment came as a shock to many in the industry as the IEA was founded by the fossil fuel industry in the early 1970s.  This was their first call to end the use of fossil fuels.   Erin went on to say some words about the program of Laudato si animators, especially the surge of young people to this kind of activism.  The programs focus on eco-conversion, advocacy and sustainable lifestyles. Erin went on to reflect that her research on Faith groups and care of Earth revealed her conviction that living a sanctified life - a life of awareness, sustainable production and consumption - will eventually lead to deeper flourishing for all.  The Season of Creation is more than a pious practice- it is the public work of the people of God.  The structural challenges of "original sin" and its implications must not prevent us from bold renewal now in our crisis moment.  Audience members were able to offer several examples of modeling the good behavior of care of Earth in local parishes, including the idea of a "sacrifice meter" to encourage others.   Our session concluded after 90 minutes with many deeply felt "thank yous" to Erin and to the Deignan Institute and Iona College for its sponsorship of these events.
My name is Kevin Cawley. I live in New Rochelle, N.Y. I am Executive Director of the Thomas Berry Forum for Ecological Dialogue at Iona College.
Please reject the air quality permits for the proposed Danskammer Energy Center fracked gas plant in the town of Newburgh. The proposal would turn the plant from part time peak energy usage into to a full-time power plant running on fracked gas. That means full-time emissions and full-time climate destruction.
This fracked gas plant poses very serious risks to local air and water. It's also completely out of step with the state's climate goals. With New York's energy mix sitting at only 5% wind and solar, we ought to be doing everything possible to speed the transition away from fossil fuels and toward 100% renewables.
Methane, the primary component of fracked gas, is 87 times more effective at trapping heat in the atmosphere than carbon dioxide over a span of 20 years. Building out fracked gas power plants like the Danskammer would make it impossible for New York to achieve its climate goals.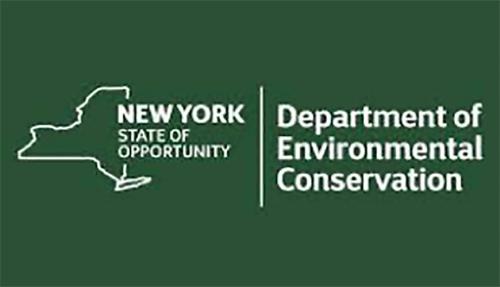 I understand numerous public officials and others have spoken in favor of this proposal for its claims of employment and vital boost to the local economy, but I ask the DEC to take the long view and align with the N.Y. State Climate Goals moving toward 100% renewables. We can devise a just transition for workers displaced by ending this unwise construction that attempts to prolong the dangerous burning of fossil fuels. We cannot put off the decision any longer. The signs of massive damage from our burning of fossil fuels daily assault us with evidence of climate change. We are postponing important actions, vital to a renewable energy future, by building more fracked gas infrastructure.
Pope Francis in his writing Laudato si: On Care for Our Common Home, has this to say:
"As often happens in periods of deep crisis which require bold decisions, we are tempted to think that what is happening is not entirely clear. Superficially, apart from a few obvious signs of pollution and deterioration, things do not look that serious, and the planet could continue as it is for some time. Such evasiveness serves as a license to carrying on with our present lifestyles and models of production and consumption. This is the way human beings contrive to feed their self-destructive vices: trying not to see them, striving not to acknowledge them, delaying the important decisions, and pretending that nothing will happen". LS 59
"Reducing greenhouse gases requires honesty, courage and responsibility, above all on the part of those countries which are more powerful and pollute the most." LS 169
"Results take time and demand immediate outlays which may not produce tangible effects within any one government's term. That is why, in the absence of pressure from the public and from civic institutions, political authorities will always be reluctant to intervene, all the more when urgent needs must be met. To take up these responsibilities and the costs they entail, politicians will inevitably clash with the mindset of short-term gain and results which dominates present-day economics and politics. But if they are courageous, they will attest to their God-given dignity and leave behind a testimony of selfless responsibility." LS 181
"There is an urgent need to develop policies so that, in the next few years, the emission of carbon dioxide and other highly polluting gases can be drastically reduced, for example, substituting for fossil fuels and developing sources of renewable energy." LS 26
The proposed Danskammer plant will increase air pollution and threaten public health, especially for the poor and minority populations that must live near the plant. Please do show courage on this issue and resist the urge to settle for short term gain; there is no time to waste.
Thank you.
Submitted for the Record on August 27, 2021
My name is Kevin Cawley. I am from New Rochelle, New York. I am the Executive Director of the Thomas Berry Forum for Ecological Dialogue at Iona College and represent Edmund Rice International at the United Nations. I urge Governor Kathy Hochul and the DEC to deny NRG's Astoria Gas Plant proposal.
The proposed Astoria plant is incompatible with NYS Climate Law. The proposal to build the Astoria fracked gas power plant is incompatible with New York's climate law (the CLCPA) and climate justice and equity principles. NY has only 19 years to transition to an emissions-free grid. Continued investment in fracked gas at Astoria would lock us into prolonged reliance on fracked gas power, limiting our ability to meet New York's climate commitment of a zero-emissions electric sector by 2040. Allowing Astoria to be built after we passed the nation's boldest climate law would set a dangerous precedent for NY and tell the fracked gas industry that they can continue building out climate-destroying infrastructure in our state.
The proposed Astoria NRG plant will increase air pollution and threaten public health. Pollution and associated respiratory illnesses are already elevated in Astoria and the surrounding area, which has been nicknamed "Asthma Alley" for the disproportionately high rates of respiratory illness.
I am personally against the Astoria NRG plant because…
The signs of massive damage from our burning of fossil fuels daily assault us with evidence of climate change. Nearby communities received 9 inches of rain in a single day over the past weekend. Climate change has already arrived. We are postponing important actions, vital to a renewable energy future, by building more fracked gas infrastructure. These proposals must not go forward.
Pope Francis in his writing Laudato si: On Care for Our Common Home, has this to say: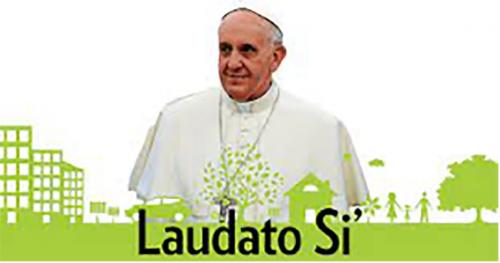 As often happens in periods of deep crisis which require bold decisions, we are tempted to think that what is happening is not entirely clear. Superficially, apart from a few obvious signs of pollution and deterioration, things do not look that serious, and the planet could continue as it is for some time. Such evasiveness serves as a license to carrying on with our present lifestyles and models of production and consumption. This is the way human beings contrive to feed their self-destructive vices: trying not to see them, striving not to acknowledge them, delaying the important decisions, and pretending that nothing will happen. LS 59
Reducing greenhouse gases requires honesty, courage and responsibility, above all on the part of those countries which are more powerful and pollute the most. LS 169
To take up these responsibilities and the costs they entail, politicians will inevitably clash with the mindset of short-term gain and results which dominates present-day economics and politics. But if they are courageous, they will attest to their God-given dignity and leave behind a testimony of selfless responsibility. LS 181
There is an urgent need to develop policies so that, in the next few years, the emission of carbon dioxide and other highly polluting gases can be drastically reduced, for example, substituting for fossil fuels and developing sources of renewable energy. LS 26
Governor Kathy Hochul and her Department of Environmental Conservation must reject NRG's Astoria proposal and make it clear that they will not approve any new fracked gas power plants.
The Circle began with Danny Martin calling us to a stillness in our body, mind and emotions permitting gratitude to flow to the spirit power in each of us. Brian Brown then unfurled his perspective on our Lectio from Thomas Berry's The Great Work, Chapter 8: Ecological Geography.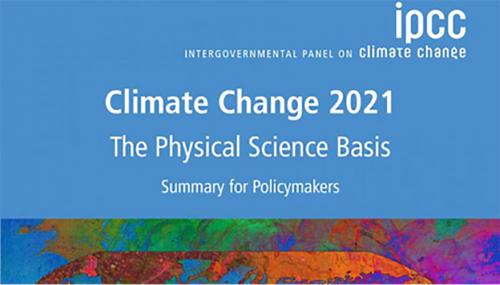 Brian led us through his understanding of Berry around intimacy with the world nearest us and the grievous impact of the consumptive practices that have led to the current devastation. He noted the special dangers elucidated in the recent report of the UN Intergovernmental Panel on Climate Change (IPCC) which outlined the impacts of unequivocal human influence on our Earth. The harm detailed in the IPCC Report can no longer be pushed aside to await later action. Thomas Berry has earlier showed us one of the major causes of our problems is the consistent psychic failure of human self-restraint in our impulse to break out of our human "niche." Recognition of limits is lost. The "law of limits" has been overridden by human industrial processes. These violations of the norms of limitation may yet cause us to awaken the human to the Earth predicament. Humans may yet renew the code to protect the integrity of what holds us.
Responses from the group followed in a prayerful atmosphere: we see the fundamental need for a New Story to distance us from our technological fantasies; we recognize the spiritual powers in nature; many religious women are taking powerful steps; we recognize anew the spiritual powers that inhabit our world; we grope to see the "high purpose of human presence on the Earth"; we see again the human trespass of Earth boundaries noted in the IPCC; we need a hermeneutic of suspicion whenever we are pulled away from intimacy with Earth; good plants make it easier to love the Earth; a renewed sense of the sacred is essential to save us from our plundering industrial economy; mourning doves show us shared Earth in an urban setting; we need to recover human goodness to the Earth; community non-violence is both means and end; recall Pope Francis in Laudato: "everything is the caress of God"; we need our voices to share this intimacy and are grateful for these engagements.
DEIGNAN EARTH AND SPIRIT INSTITUTE AND THOMAS BERRY FORUM FOR ECOLOGICAL DIALOGUE AT IONA COLLEGE
COMMENTS SUBMITTED JULY 30, 2021, TO THE US NUCLEAR REGULATORY COMMISSION ON HOLTEC'S PLANNED SHUT-DOWN ACTIVITIES REPORT (PSDAR) FOR INDIAN POINT REACTOR SITE, N.Y.
The Deignan Institute and the Berry Forum have concerns specifically with the eco-justice features of the proposal.  The 2015 publication of Pope Francis concerning the care of Earth, Laudato si: On Care for Our Common Home, bring these ecojustice perspectives into sharper focus.  We begin with a selection from Laudato si:  "It needs to be said that there is little in the way of clear awareness of problems which particularly affect the excluded…Indeed, when all is said and done, they frequently remain at the bottom of the pile. This is due partly to the fact that many professionals, opinion makers, communications media and centers of power are far removed from the poor, located in affluent urban areas, with little direct contact with their problems...This lack of physical contact and encounter, encouraged at times by the disintegration of our cities, can lead to a numbing of conscience and to tendentious analyses which neglect parts of reality…  Today, however, we have to realize that a true ecological approach always becomes a social approach; it must integrate questions of justice in debates on the environment, so as to hear both the cry of the earth and the cry of the poor." (LS49)
We believe that the operation and decommissioning of nuclear power plants, as well as transportation and storage of spent nuclear fuel disproportionately impacts poor communities - often situated in "sacrifice zones' for such plants and similar industries with toxic reputations.  The transport routes and final destinations also tend to be clustered in or near marginalized communities. Examples are ready to hand, such as the Dine peoples near the Trinity Atomic Test Sites.  We recall the language of "free, prior and informed consent" for those impacted.  Free, Prior and Informed Consent (FPIC) is a specific right that pertains to indigenous peoples and is recognized in the United Nations Declaration on the Rights of Indigenous Peoples (2007). It allows them to give or withhold consent to a project that may affect them or their territories.  These communities should not be forced to host spent fuel canisters from nearly 100 reactors across the United States.  The reactors often benefit the most affluent among us. Why should the poor bear the burdens of such waste having had little benefit from their use and no voice in their final disposition?
Specifically, we believe Holtec's plans for off-site transport of radioactive waste - shipping Indian Point's spent fuel to New Mexico to be stored at Holtec's "interim" storage facility - are unacceptably dangerous. They violate the principles of environmental justice and they violate federal law, which prohibits "interim" storage before a permanent repository is sited.    We ask that the NRC not permit Holtec's be the final word on how to proceed with this inherently perilous undertaking at Indian Point.  This is a chance for the NRC to end its practice of routinely granting waivers and exemptions for the industry. They must finally put public health, public safety and environmental justice before industry profit.
Thomas Berry Contemplative Ecologists Circle
Thursday, July 15, 2021
(Online meeting with 30 participants)
Hosts: Br. Kevin Cawley and Sr. Kathleen Deignan
The Great Work Chapter 7: The University
Opening Reflection: Dr. Brian Brown began by observing how climate change now menaces the Earth in multiple forms and multiple regions. Thomas Berry holds that the human insight found in the University provides guidance that is not found in religion, in law or culture. The University identifies Earth's eminence beyond the failings of culture. The University demonstrates the interdependence of the context in which humans emerged leading to the Earth as Noosphere. The central pathology that led to the end of the Cenozoic now leads to the discontinuity between the human and the non-human. We now must work to reset the human-earth relationship toward a mutually enhancing engagement. The Universe reveals itself as story in diverse modes of consciousness. The spontaneity of each being is expressed in diverse personalities. The University weakens the power of philosophical arrogance that drives much human trauma such as the 17th century notion of Cartesian dualism, among others.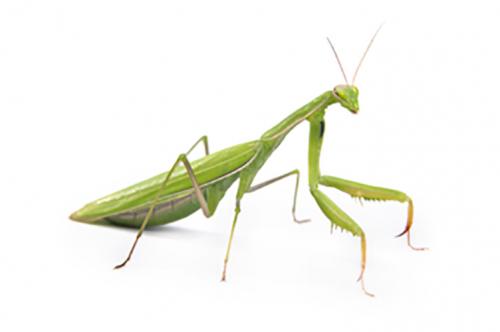 Offerings of participants this evening included: ways to approach the night sky with its offerings of starry companions as subjects not objects; engaging in saving all that we can save by starting as small as composting at home; engaging more directly with indigenous wisdom, for example, the work of Robin Wall Kimmerer drawing on her life as an indigenous scientist, a mother, and a woman, in her book Braiding Sweetgrass; another participant reminded us of the Four Wisdoms from Berry- Wisdom of Indigenous, Wisdom of Classical Learning, Wisdom of Science, Wisdom of Women; the sadness of our having lost touch with the universe and how universities continue to provide space to experience alternative modes of understanding outside of corporations, and governments and larger institutions; you cannot love what you do not know- small practices can have impact such as asking ecology students to "adopt a tree" near their home to observe and journal; noticing the natural world with respect even to the extent of welcoming a praying mantis that may enter your living space for a time; inviting your local church group into your garden; follow a local practice to get in touch with the natural world - such as blueberry picking; finding ways for universities to respond to the current climate emergency; knowing that as we open to the lessons of the natural world, God gives us more to see; appreciating the resilience of nature as exemplified in the persistence of plant life protected by seeds over time; finally a reflection on how the mystery of communion is happening in your life.
Thomas Berry Forum Contemplative Ecologists Circle
June 17, 2021. 7-8 p.m.
Lectio: The Viable Human
Online Gathering of 23 participants
Danny Martin began by leading participants to a centering experience, evoking the natural breathing mindfulness to bring us to a receptive posture for our time together.
Brian Brown began our reflection time with remarks on the thinking of Thomas about the present human destructiveness of the natural environment as not ultimately conclusive. The Journey, the Cosmic Tree, the Great Mother are all evoked as we explore and expand human consciousness via the unfolding creativity of the human. We can join the movement to a restored Earth via intense discipline of the restored human. But presently the human has been captured by the corporate culture that takes from the Earth what it sees and desires and externalizes all the real costs to the planet in service to the greed of the corporation mindset even as we deplete the natural world.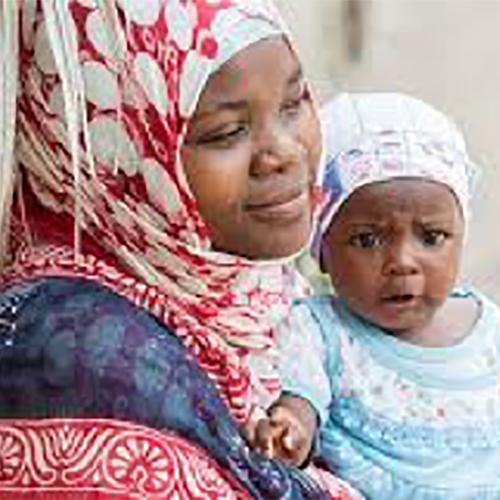 The group offered a number of responses over the next 45 minutes:
Thomas calling us to re-understand how we understand and that this space is an opening where such a movement can take place; we are at a kind of new beginning; major change is knocking on the door; we must be take care to not "language the whole thing" without changing behavior; there have been efforts to frame this challenge in the Earth Covenant and the Earth Charter; Earth belongs to itself and needs to receive our gaze much as a child might gaze at her grandmother; accenting the Mother image is helpful because it evokes untiring generativity and moves us away from productivity toward creativity when needed; coming back from retreat experience in simple living to the conveniences of modern life compels reflection and gratitude; everything we do has ripples- as Thomas said, "you cannot do one thing."
Reflections provoked further thoughts in the group: participant noted how in awe she was at how clearly Thomas thinks but how difficult is the task he asks of us as humans; we need to cultivate respectfully our relationship with Earth; the viable human mode of the future will be acknowledge that the primary educator, primary lawgiver and primary healer with be the natural world; recovery of the natural world will require a new economy and conversion experience of the human psyche; how to scale up the transformation of the human psyche.
Final thoughts moved to reflections on the plight of the indigenous peoples , especially those living in the Amazon basin so devastated by COVID; the radical orientation to live with the questions of how my next thought word or deed is celebratory of Earth and how does it recognize the poor and ultimately how to learn to "gaze" with love at our planet.
The next Contemplative Circle will be on Thursday, July 15 at 7 p.m. Notice will be sent by Kathleen. Brian's text from tonight will be posted on the Iona Earth and Spirit web page under "Illuminations". Tonight's recording can be viewed on YouTube (see below).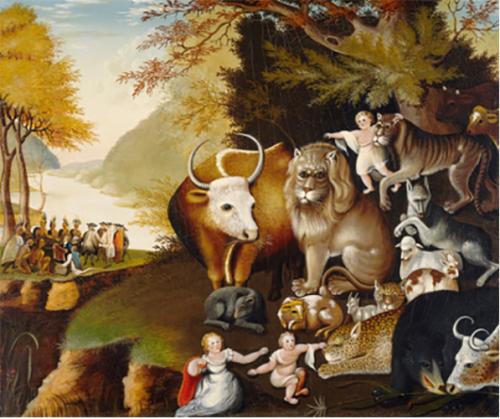 This event gathered attendees from multiple Assisi Conferences honoring the legacy of Fr. Thomas Berry. Sr. Kathleen was invited to offer the online keynote by the organizers in recognition of her lifetime of service to the Berry legacy and her deep integration of ecological spirituality in her multiple ministries at Iona College and elsewhere.
Kathleen drew us to a reflection in the spirit of dialogue and discernment on the Great Work of sustaining our Common Home. How to accelerate movement for creation care especially among generations to come. Reflections linked Thomas Berry with St. Francis of Assisi who opened us to new insights on understanding our common home eight centuries ago. Laudato Si: Care for Our Common Home, Pope Francis' encyclical in 2015, brought St. Francis' message forward to bring new harmony to our planet amidst our present destructive distractions. A new Earth is now being dreamt by us in this era with the help of Thomas Berry and Pope Francis. How Thomas Berry helped us to see and hear the babble of a civilization gone mad and to challenge us to a new harmony now today. Here is a brief response by the committee organizers with a link to Sr. Kathleen's remarks.
Ecological Spirituality for a Critical Moment
To all who joined us for the gathering on Saturday, it was a joy to see you and hear what you had to say - I left feeling hopeful, energized, and fulfilled. On behalf of the board and planning committee, we thank you for your conversation and participation. We plan to have further conversations soon and will keep you updated on their happening. If you missed the reunion or would like to listen back, please click the link below to hear Sr. Kathleen Deignan's inspiring message! Feel free to share the link with anyone who may be encouraged.
---
For a transcription of this podcast, please contact Sr. Kathleen Deignan at kdeignan@iona.edu.
Host: Br. Kevin Cawley
Facilitator: Sr. Kathleen Deignan
The lectio of Chapter 5 of The Great Work allows Thomas Berry to open the lens of his thinking to a reflection on the human presence up against the wild component, developing a sense of the wild beyond human control. He reminds us the beginning of wisdom is a reverence before the mystery of existence. We need to know how to participate creatively in the wildness of the world around us. The natural world demands a response beyond rational calculation, beyond philosophy, beyond science. We hope for a new dawn, an Ecozoic era- to be present to the Earth in a mutually enhancing manner.
Dr. Brian Brown invited us into this reflection with his illumination of the words of Thomas for a point of departure for reflection - even as the commercial, industrial human seeks to harness the world for itself it has propelled the Earth toward its present desolation.
Our role is not to domesticate the planet. We are here to become integral with the larger Earth community not to terminate the Cenozoic period. Ongoing universe emergence is operative in multiple events culminating in our region with the Sun and its planets. The structure of Earth provided the stability and atmosphere to blossom living cells. The contemporary human has wisdom to suggest new modes of Ecozoic living that includes moving away from fossil fuel dependency and toward Earth - informed jurisprudence among other practices.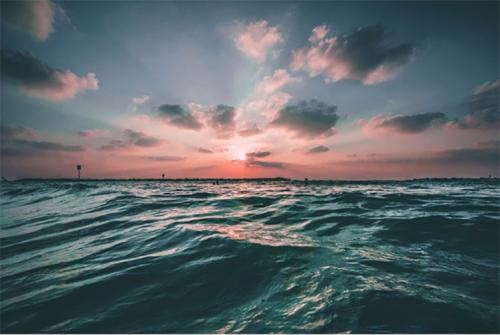 The group responded with comments around contemplation as essential to finding the deep wisdom the world is presenting - often beyond words but unmistakably present in experience. Some noted that contemplation is not always found in stillness- ecstatic knowing can come in dance, in play, in making music and even swimming in the wild ocean!
The human imagination will break through and the wildness is often the norm of authenticity. Our appreciation for the wild may come in our sudden apprehension of the staggering achievements of our fellow creatures who are other than human but compel our admiration as we come to understand their astonishing complexity and durability.
NEXT CIRCLE : June 17
Edmund Rice International hosted Br. Kevin Cawley as he explored the United Nations Sustainable Development Goals (SDGs) as a framework to understand and address current issues like Quality Education, the Water crisis and Climate Change.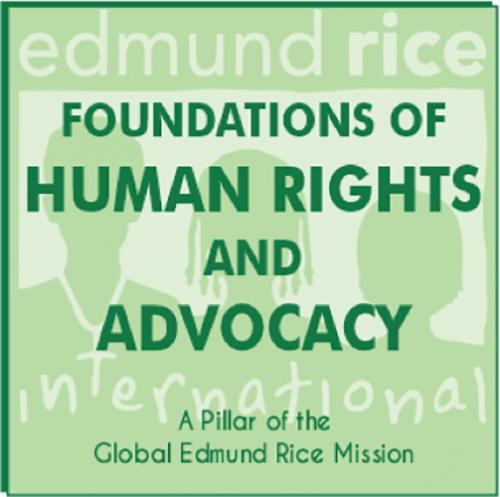 Br. Kevin, Director of the Thomas Berry Forum for Ecological Dialogue at Iona College, was the invited presenter on May 6, 2021, for the 4th session of the Edmund Rice International program on Human Rights and Advocacy. Over 200 participants engaged in various segments of the five - week program hosted by Edmund Rice International. Participants linked via Zoom with ERI in Geneva, Switzerland from more than 20 nations on six continents. Sessions were 1.5 hours each offered on 5 consecutive Thursdays and included small group breakouts as well as Question and Answer opportunities for all to engage with the presenters.
Programs took place in two independent time frames. Those online from Asia and Pacific regions joined the session launched at 6 a.m. New York time. The Europe, Africa and Americas took part in the later session offered at 2 p.m. New York time on the same day. A wide array of Edmund Rice ministry partners took part in these trainings over the several weeks of offerings. Participants joined the presentations from Ghana, India, Zambia, Papua New Guinea, Kenya, Australia, Sierra Leone, United Kingdom, South Africa, Liberia, Ireland, Canada, Italy, New Zealand, USA, United Arab Emirates, South Sudan, Nigeria, Philippines, Switzerland, Bolivia and Peru.
Br. Kevin offered a training session presentation that included an overview of the United Nations Sustainable Development Goals. He included a number of links to the teachings of Pope Francis in Laudato Si: On Care for Our Common Home (2015) and the UN efforts to reverse climate change. The SDGs followed on the Millennium Development Goals (MDGs) first promulgated in 2000 by the United Nations as method to help governments to focus resources on the most intractable challenges facing humanity entering the 21st century. Approaching the end of the 15 - year calendar for the MDGs, the UN opened dialogue on the best plan of action for the next 15 years of global challenges - of following on the original goals and targets envisioned in 2000. This follow - up produced Agenda 2030: Sustainable Development Goals, a plan for the next 15 years.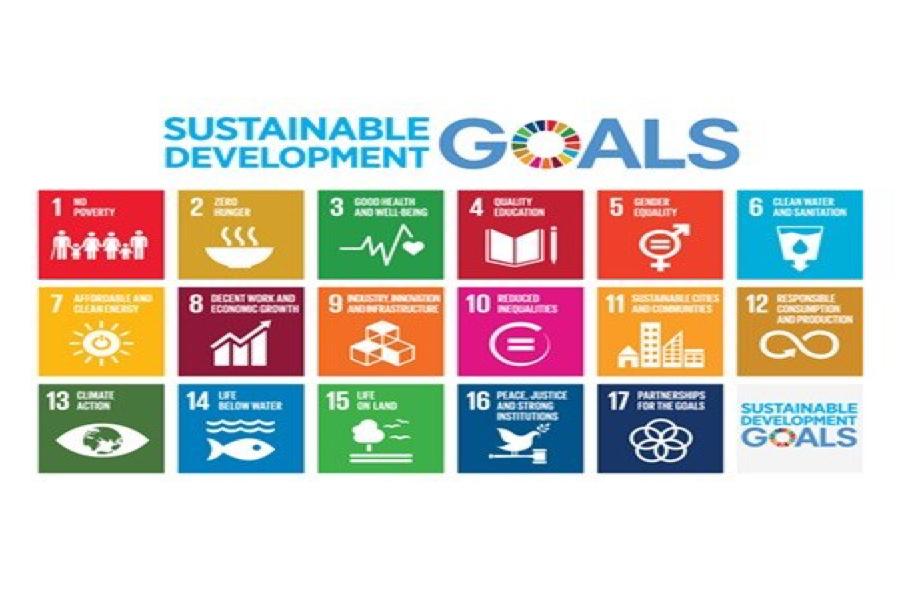 Kevin's role as Edmund Rice International UN Representative to the United Nations in New York since 2006 afforded a unique perspective on the genesis and crafting of the SDGs. One of the dynamics of this 3-year enterprise producing the outcome document known as Agenda 2030 was the influence of Pope Francis via the Holy See UN delegation in helping to drive the larger discussion to include care of Earth and care for the poor. The UN General Assembly ratified the sustainable development resolution on September 25, 2015 following the address of Francis to the United Nations during his visit to the United States. These dynamics played heavily in the final results of negotiations in New York as well as the Paris Climate Agreement later in December of that year. Kevin shared his conviction that timely intervention of Pope Francis and faith-based organizations strengthened the outcome documents on behalf of those nations and peoples that otherwise might have few champions on their behalf on the world stage.
Br. Kevin Cawley of Thomas Berry Forum Presents Training with Edmund Rice International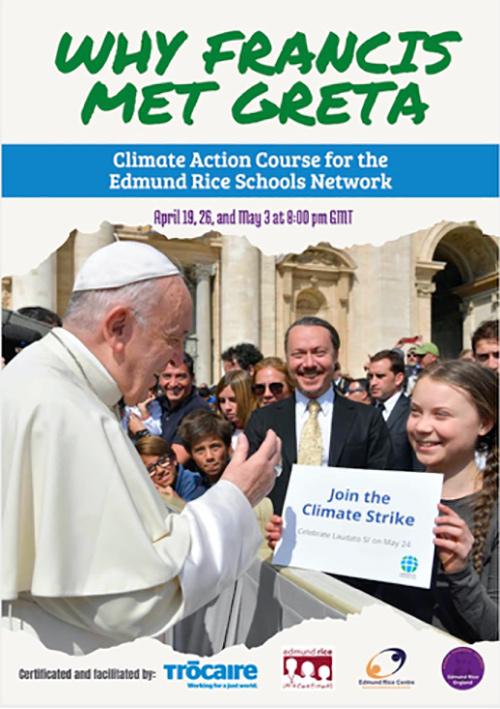 On Monday, April 19, 2021, Edmund Rice International joined  in a training program with Edmund Rice Schools, UK, under the direction of Ann Nichols, Network Facilitator for the Edmund Rice English Schools' Office.  The webinar attracted representatives from 23 schools in 8 countries from Chicago, Illinois to Mongu, Zambia.   The training takes place on consecutive Mondays beginning April 19.  Brother Brian Bond and Br. Kevin Cawley offered the first session in the series.  The second week will focus on Laudato Si: On Care for Our Common Home by Pope Francis and the concluding event will take a close-up look at the impact of climate change in Australia, South-East Asia and Asia Pacific island nations.
The training program aims:
To inform and promote Climate Crisis awareness
To encourage Climate Action in our communities
To explore the key message of Laudato Si & its impact on ourselves and our school communities
The initial presentation by Brian Bond and Kevin Cawley took the participants through the current crisis and how it is now speeding up disturbingly.  The narrative begins with the story of the Paris Climate Agreement and leads through the five years since Paris and how nations have been making progress and where we have fallen short.  The Paris Agreement and the Intergovernmental Panel on Climate Change presented the challenge of keeping warming under 1.5 degrees Celsius by 2030.  Sadly, the world is not on track to achieve this goal and currently we are more likely to raise the temperature by 3.3 degrees or more with catastrophic outcomes likely if that happens.  Brian and Kevin showed recent events that mark the trajectory of wildfires, refugees displaced, ice sheet loss and sea level rise all converging to make a very difficult scenario even more fragile.
The second half of the program moved toward several encouraging developments, notably the encyclical of Pope Francis mentioned above and the rise of youthful climate activists inspired by Greta Thunberg. We spent some time sharing the work of "Project Drawdown" which has gathered the 100 best solutions for reducing the carbon emissions linked to human activity.  Many of these solutions are within reach if the world can summon the will power to make the changes needed. Much enthusiasm has been building around the implementation of the "Sustainable Development Goals" endorsed by the UN General Assembly in 2015. The 17 SDGs lay out a program of action that can direct planetary resources equitably and speedily if nations can gather themselves and organize the focused response. A brief section of the presentation took extra time to unpack the alarm growing over the coming scarcity of fresh water for the human family if present trends continue. The human right to water got special attention in Laudato Si because Pope Francis recognized the problem will impact the poor most dramatically and well ahead of the impact on the rest of humanity.
A Series of Contemplative Discussion of Writings of Thomas Berry
The Great Work Chapter Four - The North American Continent
Br. Kevin Cawley served as Moderator with Sr. Kathleen Deignan. Dr. Brian Brown led off the evening with brief remarks that featured several insights from Thomas Berry on the clash of European settlers with the native peoples of the continent. The indigenous relationship can be framed powerfully in the Omaha people blessing of a new child with the cry to all creation, "a new being has come into your midst". Sadly, the N. American continent remained completely vulnerable to the European stance that placed the human at the center and the sole bearer of all rights. Only the reinvention of the human at the species level will begin the healing of the planet.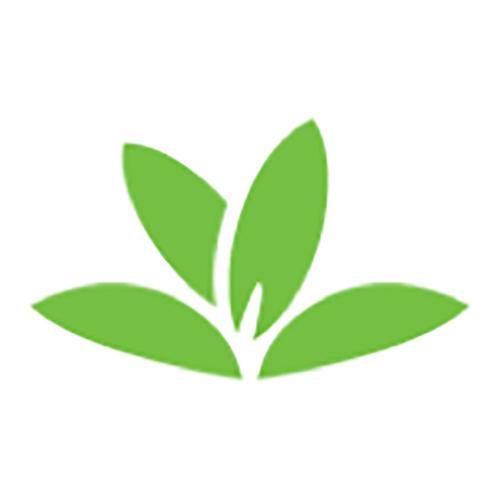 Several participants commented on the feelings of sadness as we contemplate the state of creation at this juncture in the history of human life on the planet. A sample of tonight's offerings: even the animals have pity on us; film- "My Octopus Teacher" cited as moving report of interspecies relationship; diversity of tribal customs needs exploring; get to know specific plants; the good news that a native person is appointed now as US Secretary of Interior; suggestion presented to help learn about local plant species via an app PlantNet (see icon above); expand the circle of kinship; fear of becoming the oppressor is always present; creature burdens to lift if I pay close attention; how might I become indigenous again?
We had thirty-one participants this evening. Next Circle is Thursday, May 20 at 7 p.m. Sr. Kathleen will send a reminder via e-mail.
The following reflection was offered by Brian Edward Brown for The Thomas Berry Forum for Ecological Dialogue in its Contemplative Ecologists Circle for April 15, 2021 based on Thomas Berry's complete essay "The North American Continent" in The Great Work: Our Way into the Future, pp. 33-47:
In his essay on the North American continent, Thomas Berry continues to reflect on the dynamic creativity of the universe as it reached a critical, indeed dangerous, moment in its billionfold long self- emergence. The drama arose and still seeks resolution in two quite distinctive modes of consciousness within the human sphere of universe expression: that of the First Peoples who became indigenous to the continent on the one hand, and that of the much later European colonizers on the other.
Beginning some 16,000 years ago the First Peoples, migrating from Asia across the Bering Straits, settled among the vast expanse of the North American continent's land and water mass with its mountain ranges; prairies and grasslands; rivers and valleys; coastal shores and their adjacent plains; eastern forests; southern swamplands; western deserts and deep canyons. While the first two millennia of their presence had a severe impact on continental fauna, their succeeding generations conformed and adapted to a more sustainable living within the biological constraints imposed by the regional climate variations and the respective communities of plants and animals abiding therein. Over time it was their intimacy with those other-than-human beings among whom they dwelt that became so notable a feature of First Peoples sensibility and consciousness. Highly differentiated across the range of geographic locale and among the hundreds of languages they spoke and the cultural traditions and life ways they developed and observed, the Native Peoples nevertheless shared an attentiveness to the continent's communion of subjects whose wisdom and guidance gave zest and resilience for the rigors of life's journey.
One of the most impressive examples of such an orientation, such a mode of consciousness, may be found in the ceremony of the Omaha people upon presenting a newborn to the cosmic community that it might be blessed in traversing the four hills of childhood, youth, adulthood, old age and final return to the First Spirit:
"O you sun, moon and stars
All of you that move in the heavens,
I bid you hear me,
Into your midst has come a new life.
Consent, I implore, make its path smooth
That it may reach the brow of the first hill.
O ye winds, clouds, rains, mist,
All of you that move in the air,
I bid you hear me,
Into your midst has come a new life
Consent, I implore, make its path smooth
That it may reach the brow of the second hill.
O ye winds, valleys, rivers, lakes, trees, grasses,
All of you that belong to the earth,
I bid you hear me.
Into your midst has come a new life.
Consent, I implore, make its path smooth
That it may reach the brow of the third hill.
Birds, great and small, that fly in the air;
Animals, great and small, that dwell in the forest;
Insects that creep among the grasses and burrow in the ground;
I bid you hear me,
Into your midst has come a new life.
Consent, I implore, make its path smooth
That it may reach the brow of the fourth hill.
All of you in the heavens, all of you in the waters, all of you in the earth,
I bid you - all of you - to hear me.
Into your midst has come a new life.
Consent, consent,
All of you consent, I implore,
Make its path smooth that it may travel beyond the fourth hill."
(The Book of the Omaha: Literature of the Omaha People, pp.5-6)
Not only at birth, but consistently over the course of a lifetime through the richly varied ceremonialism of Native liturgies, human consciousness integrated and embedded itself within that encompassing community of subjects. In addition to more explicitly communal rituals, there were those, like the Lakota " Crying for a Vision" which afforded individual tribal members, through solitary mountaintop prayer, to intensify their relationship with all one's other- than - human relatives. " All these people are important " explains Black Elk the Oglala holy man " for in their own way they are wise and they can teach us two-leggeds much if we make ourselves humble before them... This will help you to understand in part how it is that we regard all created beings as sacred and important, for everything has a 'wochangi' or influence which can be given to us, through which we may gain a little more understanding if we are attentive." (The Sacred Pipe, pp.58-59). This profound receptivity to be tutored and enriched in intimacy with the numinous dimensions of the North American continent's communion of subjects found no resonance in the colonizing mentality that overwhelmed its shores with the European onslaught.
In stark contrast to the cosmo-biocentric orientation of Native consciousness, the European mindset was fatally closed in upon, and captivated by, its own extreme anthropocentrism. Formed by the influence of the Greek humanist tradition; the primacy of the divine - human relationship in its Judeo-Christian tradition; the subordination of land to mere property with the human as sole bearer of rights in its legal tradition; and the maximization of profit through commercial - industrial exploitation of resources in its ascendant mercantile tradition; -- combined, all four cultural conceits defined a European mode of consciousness in the isolation of its own inflated self-absorptions with minimal regard for any inherent value in the commodified world of its conquest. "The insuperable difficulty" writes Thomas Berry " inhibiting any intimate rapport with the continent or its people was this European-derived anthropocentrism… That is why the North American continent became completely vulnerable to the assault from the European peoples. To the European settlers the continent had no sacred dimension. It had no inherent rights. It had no way of escaping economic exploitation. The other component members of the continent could not be included with humans in an integral continental community. European presence was less occupation than predation." (p.45)
We now live in the aftermath and several centuries into continental - become - planetary ruination. Ours is the challenge to initiate concrete, practical choices and policies for the protection, preservation and healing of what remains. The determination and effort required will be immense, for the venture involves nothing less than the reinvention of the human at the globalized species level. We dare not assume the daunting task before us by our own devices alone, but turn in hope to the cosmic community that yet extends itself for the rebirth now upon us. And so we invoke:
"All of you in the heavens, all of you in the waters, 
All of you  in the earth,
We bid you -  all of you - to hear us.
Into your midst has come a new life.
Consent, consent,
All of you consent, we implore,
Make its path smooth
That it may ascend this most arduous and steepest hill."
Thank you,
Brian Edward Brown, Ph.D., J.D.
Br. Kevin Cawley participated in a Hearing for the NY State Public Service Commission recently on the question of fracked gas power plant proposed for Newburgh, NY, on the Hudson River. The Commissioners took public testimony online for nearly nine hours on March 31, 2021. Speakers were allotted 3 minutes each. Many addressed the deep concerns for the quality of life that is threatened by the plant, the environmental justice issues of placing the plant in an area that is home to a majority population of people of color and of limited means, and the special threat of air pollution that will impact children with asthma in the region. The speakers spoke forcefully and poignantly of their feelings of sadness that the plant was taking the region in the wrong direction - now is the time to be moving toward renewable energy, not the time for extending fossil fuel infrastructure. More than 120 speakers - including a number of young people and adolescents - addressed the evening session of the hearing which was extended to 10:30 pm due to the volume of participants. Those who were still waiting to be called when the session ended were encouraged to submit their statements online.
Here are the concerns as assembled by the coalition to prevent the project going forward.
The Danskammer Generating Station, an old power plant in Newburgh, operates only a few days a year. Owner Danskammer Energy has proposed replacing it with a fracked gas plant that will run nearly/almost all the time.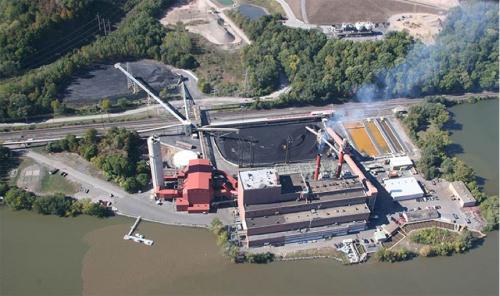 If approved, a new Danskammer plant would:
● INCREASE AIR POLLUTION & THREATEN OUR HEALTH. A new Danskammer could add over 25 times more health-damaging particulate matter and volatile organic compounds (VOC) to our region. The pollution could contaminate our agricultural lands, negatively impact tourism, and exacerbate respiratory illnesses, which are already elevated in Newburgh and the surrounding area.
 ● WORSEN THE CLIMATE CRISIS. A new Danskammer would increase the region's fossil fuel dependency and would emit up to 40 times more greenhouse gases at a time when NY state is supposed to be reducing greenhouse gases by 85% by the year 2050.
 ● HARM PEOPLE OF COLOR AND LOW-INCOME COMMUNITIES. The new Danskammer would add to the pre-existing environmental racism in Newburgh, a city already struggling with PFO/PFA drinking water contamination from Stewart Air National Guard Base.
 ● BE AN UNNECESSARY RISK. A new Danskammer is not needed as a power source even with Indian Point closing, as New York State continues to rapidly increase its renewable energy portfolio with storage and energy efficiency measures.
 ● POTENTIALLY FLOOD. A new Danskammer would be constructed on a known floodplain which was severely flooded less than a decade ago by Hurricane Sandy--and damaged the existing power plant to the extent it was slated to be sold for scrap.
 ● BE A STEP BACKWARD. A new Danskammer plant would need to be phased out no later than 2040 (per the NY's state energy policy- the Climate Leadership & Community Protection Act), and likely sooner. If built, it will very likely be a stranded asset- the plant owners will declare bankruptcy and the surrounding community will be left holding the bag. 
Here is the text of Kevin's statement as read:
My name is Kevin Cawley and I live in New Rochelle in Westchester County NY. I am Director of the Thomas Berry Forum for Ecological Dialogue at Iona College and a member of Metro NY Catholic Climate Movement.
The environmental writer Bill Mckibben has noted that every time you build something new that connects to a flame, you've chosen not to build that solar panel, not to build a wind turbine. The first principle of fighting the climate crisis was simple: stop lighting coal, oil, gas, and trees on fire, as soon as possible. a corollary to the first rule: definitely don't build anything new that connects to a flame.
It is encouraging to hear John Kerry declare, early in his run as global climate czar, that he didn't think we should be building more natural-gas infrastructure. Kerry said, "The problem with gas is, if we build out a huge infrastructure for gas now to continue to use it as the bridge fuel—when we haven't really exhausted the other possibilities—we're going to be stuck with stranded assets in ten, twenty, thirty years."
And Pope Francis has said:
There is an urgent need to develop policies so that, in the next few years, the emission of carbon dioxide and other highly polluting gases can be drastically reduced, for example, substituting for fossil fuels and developing sources of renewable energy.
The proposed Danskammer plant will increase air pollution and threaten public health, especially for the poor and minority populations that must live near the plant.
I ask that the Siting Board and New York State Leaders reject Danskammer's proposal and make it clear that new fracked gas power plants are incompatible with the NY Climate Leadership and Community Protection Act.
THANK YOU.
Thomas Berry Contemplative Ecologists Circle in Dialogue to Deepen Our Commitment to Save and Heal Our Living Earth
"Now, after these centuries of experiencing the planet as being a collection of objects for scientific analysis and commercial use, we must ask: where can we find the resources for a reevaluation of our activities? How can we obtain the psychic energies needed to disengage from our plundering industrial economy?"
We welcomed 30 participants on Thursday evening March 18 for reflective exchange on Chapter Three of The Great Work: "The Earth Story". Following the centering exercise led by Br. Kevin Cawley, Dr. Brian Brown offered the opening reflection with reference to links of human intimacy with the broad cosmic reality. Brian referenced several cultures that placed the human at the heart of the cosmos; celebrated the rhythms of the seasons and recognized the whole community of life as kin. He moved us to see that these earlier traditions arose in a context quite different from where we now find ourselves. Today we need transformative stories as we engage the emergent universe in the reality of not merely cosmos but "cosmogenesis"- ever coming into being.
Speakers followed with generous comments that touched on ritual as integral, the need to link to "energy sources", our need for music and poetry in these efforts, the pain of Church recent pushing back against same-sex unions, the need to honor those who came before us as well as honoring those who will follow, the recurring need for art, literature and music to foster our "entrancement" , links to Teilhard's omega point, human as cosmic event leading toward the Noosphere, spirituality as anticipation, our need to become integral beings and co-creators and always the challenge to remain grateful.
Next Contemplative Circle is Thursday, April 15 at 7 p.m. Sr. Kathleen Deignan will be alerting us with another beautiful and inspiring e-blast as the day approaches.
On Thursday, March 11, 2021, Iona joined with GreenFaith fellows and partners around the globe to call attention to the plight of planet Earth and call all people of good will to commit to reversing the current devastation of the Earth.
At more than 400 grassroots religious actions in 43 countries, thousands of people of faith called on political and financial leaders to meet a series of ambitious climate demands at COP26, with support of over 200 high-level faith leaders. Alarmed by the massive gap between what is required to limit global rise and actual climate change commitments by governments and financial institutions, grassroots religious activists released a set of powerful demands for world leaders to address the injustice and impacts that the climate crisis is inflicting on communities worldwide.
Iona College joins this effort with a special commitment arising out of the Iona mission to foster all graduates as ecological citizens. A foundational document for this curriculum is the encyclical of Pope Francis released in 2015 and now celebrating its 5th anniversary year: Laudato si': On Care for Our Common Home.
Today we once again join Iona in public commitment to these teachings by way of the leadership of Dr. Seamus Carey, President of Iona College, who addressed our gathering by way of prepared video remarks.
A Global Ecological Renaissance - Three Movements Toward a New World
Engagements with Dr. Joe Holland
Thomas Berry Forum Scholar in Residence
TUESDAY, MARCH 2, 2021
"Returning to Nature": An Historical Framework for Activating the Ecological Renaissance
On February 24, 2021, Professor Silmilly Toribio hosted "Embodying Eco-Justice at Freedom Farm: A Conversation with Edgar Hayes" in her Columba Cornerstone course at Iona. The event was facilitated by the Thomas Berry Forum for Ecological Dialogue. Sr. Kathleen Deignan, Ph.D. and Br. Kevin Cawley, Ph.D. provided an introduction to the Berry Forum's work and welcomed Jim Robinson, Ph.D., of the Berry Forum and Edgar Hayes, co-founder of Freedom Farm. Jim offered an overview of eco-justice and its relevance to the present moment before inviting Edgar to offer a presentation on Freedom Farm as a community that actively incarnates eco-justice. Jim entered into dialogue with Edgar on these themes, and a number of students and attendees joined into the conversation, sharing their questions and insights. Throughout the event, Edgar fleshed out the history of Freedom Farm and its eco-justice efforts, highlighting the community's daily rhythms of prayer and work, their commitment to fostering a dynamic farm-to-city relationship, and their efforts to build community by growing, teaching about, and sharing sustainably grown food.
"Earth is a magic planet in the exquisite presence of its diverse members to one another so this movement into the future must in some manner be brought about in ways that are ineffable to the human mind." TB
On Thursday, February 18, 2021, twenty-five participants gathered for reflection and sharing on the Berry essay, "The Meadow Across the Creek" which appeared in The Great Work: Our Way Into the Future, first published in 1999. "A clear headed, clear hearted reflection," wrote Bill McKibben at the time.
The Zoom format has become our routine engagement in the past 12 months and we were guided first by Danny Martin who brought us to the quiet interior of our consciousness with the image of each of us in a "meadow" moment. Then we were given a brief reflection by Brian Brown, who opened the assignment Lectio for us in his own quietly passionate gloss on the text to help us frame our discussion. Brian reminded us of Berry's awareness of the deep human longing for connection and the need for intimate human rapport to be re-established in our present time. This offering was followed by individual reflection across the next portion of the hour. Several first-time participants were welcomed as their offerings were shared. We learned of the connections between "care" and "grief" and several speakers shared experience of the natural world resembling the "meadow" event described by Thomas. Danny brought us home to Mary Oliver calling us "to love what is mortal… and then to let it go…" Kathleen closed with a prayer and words of encouragement - "as we manifest the ground of hope and the intimacy we must revive to dream the new human into being."
Thank you to all participants. The next circle is scheduled for March 18 at 7 p.m.
The Berry Forum Conveners invites you to join us at 7 p.m. on the third Thursday of every month for the Thomas Berry Forum for Ecological Dialogue Contemplative Ecologists Circle.
Dates
1/21/21
2/18/21
3/18/21
4/15/21
5/20/21
6/17/21
7/15/21
8/19/21
9/16/21
Zoom Information
Join on Zoom from PC, Mac, Linux, iOS or Android.
Password: 742635
Or iPhone one-tap (US Toll): +16465588656,97999895728# or
+13017158592,97999895728#

Or Telephone:
Dial:
+1 646 558 8656 (US Toll)
+1 301 715 8592 (US Toll)
+1 312 626 6799 (US Toll)
+1 669 900 6833 (US Toll)
+1 253 215 8782 (US Toll)
+1 346 248 7799 (US Toll)
Meeting ID: 979 9989 5728
Password: 742635
International numbers available: https://iona.zoom.us/u/ahbbVQIFC
News