News & Events
Events
A Series of Contemplative Discussion of Writings of Thomas Berry
The Great Work Chapter Four - The North American Continent
Br. Kevin Cawley served as Moderator with Sr. Kathleen Deignan. Dr. Brian Brown led off the evening with brief remarks that featured several insights from Thomas Berry on the clash of European settlers with the native peoples of the continent. The indigenous relationship can be framed powerfully in the Omaha people blessing of a new child with the cry to all creation, "a new being has come into your midst". Sadly, the N. American continent remained completely vulnerable to the European stance that placed the human at the center and the sole bearer of all rights. Only the reinvention of the human at the species level will begin the healing of the planet.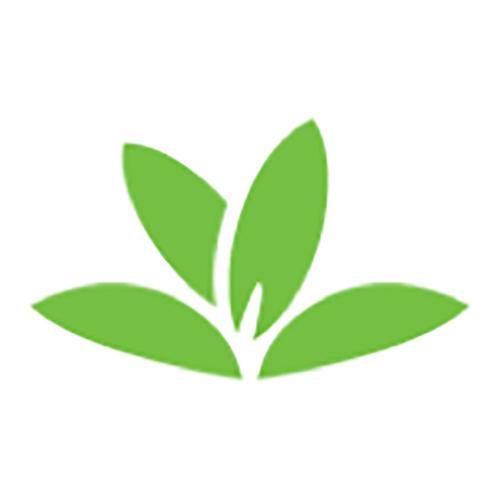 Several participants commented on the feelings of sadness as we contemplate the state of creation at this juncture in the history of human life on the planet. A sample of tonight's offerings: even the animals have pity on us; film- "My Octopus Teacher" cited as moving report of interspecies relationship; diversity of tribal customs needs exploring; get to know specific plants; the good news that a native person is appointed now as US Secretary of Interior; suggestion presented to help learn about local plant species via an app PlantNet (see icon above); expand the circle of kinship; fear of becoming the oppressor is always present; creature burdens to lift if I pay close attention; how might I become indigenous again?
We had thirty-one participants this evening. Next Circle is Thursday, May 20 at 7 p.m. Sr. Kathleen will send a reminder via e-mail.
Br. Kevin Cawley participated in a Hearing for the NY State Public Service Commission recently on the question of fracked gas power plant proposed for Newburgh, NY, on the Hudson River. The Commissioners took public testimony online for nearly nine hours on March 31, 2021. Speakers were allotted 3 minutes each. Many addressed the deep concerns for the quality of life that is threatened by the plant, the environmental justice issues of placing the plant in an area that is home to a majority population of people of color and of limited means, and the special threat of air pollution that will impact children with asthma in the region. The speakers spoke forcefully and poignantly of their feelings of sadness that the plant was taking the region in the wrong direction - now is the time to be moving toward renewable energy, not the time for extending fossil fuel infrastructure. More than 120 speakers - including a number of young people and adolescents - addressed the evening session of the hearing which was extended to 10:30 pm due to the volume of participants. Those who were still waiting to be called when the session ended were encouraged to submit their statements online.
Here are the concerns as assembled by the coalition to prevent the project going forward.
The Danskammer Generating Station, an old power plant in Newburgh, operates only a few days a year. Owner Danskammer Energy has proposed replacing it with a fracked gas plant that will run nearly/almost all the time.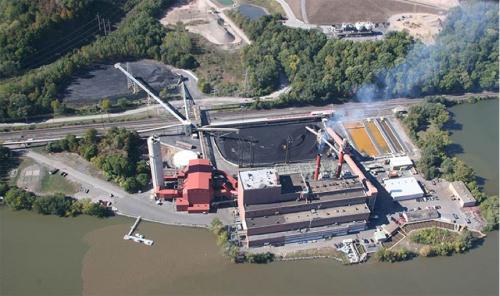 If approved, a new Danskammer plant would:
● INCREASE AIR POLLUTION & THREATEN OUR HEALTH. A new Danskammer could add over 25 times more health-damaging particulate matter and volatile organic compounds (VOC) to our region. The pollution could contaminate our agricultural lands, negatively impact tourism, and exacerbate respiratory illnesses, which are already elevated in Newburgh and the surrounding area.
 ● WORSEN THE CLIMATE CRISIS. A new Danskammer would increase the region's fossil fuel dependency and would emit up to 40 times more greenhouse gases at a time when NY state is supposed to be reducing greenhouse gases by 85% by the year 2050.
 ● HARM PEOPLE OF COLOR AND LOW-INCOME COMMUNITIES. The new Danskammer would add to the pre-existing environmental racism in Newburgh, a city already struggling with PFO/PFA drinking water contamination from Stewart Air National Guard Base.
 ● BE AN UNNECESSARY RISK. A new Danskammer is not needed as a power source even with Indian Point closing, as New York State continues to rapidly increase its renewable energy portfolio with storage and energy efficiency measures.
 ● POTENTIALLY FLOOD. A new Danskammer would be constructed on a known floodplain which was severely flooded less than a decade ago by Hurricane Sandy--and damaged the existing power plant to the extent it was slated to be sold for scrap.
 ● BE A STEP BACKWARD. A new Danskammer plant would need to be phased out no later than 2040 (per the NY's state energy policy- the Climate Leadership & Community Protection Act), and likely sooner. If built, it will very likely be a stranded asset- the plant owners will declare bankruptcy and the surrounding community will be left holding the bag. 
Here is the text of Kevin's statement as read:
My name is Kevin Cawley and I live in New Rochelle in Westchester County NY. I am Director of the Thomas Berry Forum for Ecological Dialogue at Iona College and a member of Metro NY Catholic Climate Movement.
The environmental writer Bill Mckibben has noted that every time you build something new that connects to a flame, you've chosen not to build that solar panel, not to build a wind turbine. The first principle of fighting the climate crisis was simple: stop lighting coal, oil, gas, and trees on fire, as soon as possible. a corollary to the first rule: definitely don't build anything new that connects to a flame.
It is encouraging to hear John Kerry declare, early in his run as global climate czar, that he didn't think we should be building more natural-gas infrastructure. Kerry said, "The problem with gas is, if we build out a huge infrastructure for gas now to continue to use it as the bridge fuel—when we haven't really exhausted the other possibilities—we're going to be stuck with stranded assets in ten, twenty, thirty years."
And Pope Francis has said:
There is an urgent need to develop policies so that, in the next few years, the emission of carbon dioxide and other highly polluting gases can be drastically reduced, for example, substituting for fossil fuels and developing sources of renewable energy.
The proposed Danskammer plant will increase air pollution and threaten public health, especially for the poor and minority populations that must live near the plant.
I ask that the Siting Board and New York State Leaders reject Danskammer's proposal and make it clear that new fracked gas power plants are incompatible with the NY Climate Leadership and Community Protection Act.
THANK YOU.
Thomas Berry Contemplative Ecologists Circle in Dialogue to Deepen Our Commitment to Save and Heal Our Living Earth
"Now, after these centuries of experiencing the planet as being a collection of objects for scientific analysis and commercial use, we must ask: where can we find the resources for a reevaluation of our activities? How can we obtain the psychic energies needed to disengage from our plundering industrial economy?"
We welcomed 30 participants on Thursday evening March 18 for reflective exchange on Chapter Three of The Great Work: "The Earth Story". Following the centering exercise led by Br. Kevin Cawley, Dr. Brian Brown offered the opening reflection with reference to links of human intimacy with the broad cosmic reality. Brian referenced several cultures that placed the human at the heart of the cosmos; celebrated the rhythms of the seasons and recognized the whole community of life as kin. He moved us to see that these earlier traditions arose in a context quite different from where we now find ourselves. Today we need transformative stories as we engage the emergent universe in the reality of not merely cosmos but "cosmogenesis"- ever coming into being.
Speakers followed with generous comments that touched on ritual as integral, the need to link to "energy sources", our need for music and poetry in these efforts, the pain of Church recent pushing back against same-sex unions, the need to honor those who came before us as well as honoring those who will follow, the recurring need for art, literature and music to foster our "entrancement" , links to Teilhard's omega point, human as cosmic event leading toward the Noosphere, spirituality as anticipation, our need to become integral beings and co-creators and always the challenge to remain grateful.
Next Contemplative Circle is Thursday, April 15 at 7 p.m. Sr. Kathleen Deignan will be alerting us with another beautiful and inspiring e-blast as the day approaches.
On Thursday, March 11, 2021, Iona joined with GreenFaith fellows and partners around the globe to call attention to the plight of planet Earth and call all people of good will to commit to reversing the current devastation of the Earth.
At more than 400 grassroots religious actions in 43 countries, thousands of people of faith called on political and financial leaders to meet a series of ambitious climate demands at COP26, with support of over 200 high-level faith leaders. Alarmed by the massive gap between what is required to limit global rise and actual climate change commitments by governments and financial institutions, grassroots religious activists released a set of powerful demands for world leaders to address the injustice and impacts that the climate crisis is inflicting on communities worldwide.
Iona College joins this effort with a special commitment arising out of the Iona mission to foster all graduates as ecological citizens. A foundational document for this curriculum is the encyclical of Pope Francis released in 2015 and now celebrating its 5th anniversary year: Laudato si': On Care for Our Common Home.
Today we once again join Iona in public commitment to these teachings by way of the leadership of Dr. Seamus Carey, President of Iona College, who addressed our gathering by way of prepared video remarks.
A Global Ecological Renaissance - Three Movements Toward a New World
Engagements with Dr. Joe Holland
Thomas Berry Forum Scholar in Residence
TUESDAY, MARCH 2, 2021
"Returning to Nature": An Historical Framework for Activating the Ecological Renaissance
On February 24, 2021, Professor Silmilly Toribio hosted "Embodying Eco-Justice at Freedom Farm: A Conversation with Edgar Hayes" in her Columba Cornerstone course at Iona. The event was facilitated by the Thomas Berry Forum for Ecological Dialogue. Sr. Kathleen Deignan, Ph.D. and Br. Kevin Cawley, Ph.D. provided an introduction to the Berry Forum's work and welcomed Jim Robinson, Ph.D., of the Berry Forum and Edgar Hayes, co-founder of Freedom Farm. Jim offered an overview of eco-justice and its relevance to the present moment before inviting Edgar to offer a presentation on Freedom Farm as a community that actively incarnates eco-justice. Jim entered into dialogue with Edgar on these themes, and a number of students and attendees joined into the conversation, sharing their questions and insights. Throughout the event, Edgar fleshed out the history of Freedom Farm and its eco-justice efforts, highlighting the community's daily rhythms of prayer and work, their commitment to fostering a dynamic farm-to-city relationship, and their efforts to build community by growing, teaching about, and sharing sustainably grown food.
"Earth is a magic planet in the exquisite presence of its diverse members to one another so this movement into the future must in some manner be brought about in ways that are ineffable to the human mind." TB
On Thursday, February 18, 2021, twenty-five participants gathered for reflection and sharing on the Berry essay, "The Meadow Across the Creek" which appeared in The Great Work: Our Way Into the Future, first published in 1999. "A clear headed, clear hearted reflection," wrote Bill McKibben at the time.
The Zoom format has become our routine engagement in the past 12 months and we were guided first by Danny Martin who brought us to the quiet interior of our consciousness with the image of each of us in a "meadow" moment. Then we were given a brief reflection by Brian Brown, who opened the assignment Lectio for us in his own quietly passionate gloss on the text to help us frame our discussion. Brian reminded us of Berry's awareness of the deep human longing for connection and the need for intimate human rapport to be re-established in our present time. This offering was followed by individual reflection across the next portion of the hour. Several first-time participants were welcomed as their offerings were shared. We learned of the connections between "care" and "grief" and several speakers shared experience of the natural world resembling the "meadow" event described by Thomas. Danny brought us home to Mary Oliver calling us "to love what is mortal… and then to let it go…" Kathleen closed with a prayer and words of encouragement - "as we manifest the ground of hope and the intimacy we must revive to dream the new human into being."
Thank you to all participants. The next circle is scheduled for March 18 at 7 p.m.
The Berry Forum Conveners invites you to join us at 7 p.m. on the third Thursday of every month for the Thomas Berry Forum for Ecological Dialogue Contemplative Ecologists Circle.
Dates
1/21/21
2/18/21
3/18/21
4/15/21
5/20/21
6/17/21
7/15/21
8/19/21
9/16/21
Zoom Information
Join on Zoom from PC, Mac, Linux, iOS or Android.
Password: 742635
Or iPhone one-tap (US Toll): +16465588656,97999895728# or
+13017158592,97999895728#

Or Telephone:
Dial:
+1 646 558 8656 (US Toll)
+1 301 715 8592 (US Toll)
+1 312 626 6799 (US Toll)
+1 669 900 6833 (US Toll)
+1 253 215 8782 (US Toll)
+1 346 248 7799 (US Toll)
Meeting ID: 979 9989 5728
Password: 742635
International numbers available: https://iona.zoom.us/u/ahbbVQIFC
News