Trustees Scholarship Award Gala
The Iona University Trustees Scholarship Award Gala celebrates Iona's devotion to service and scholarship, and is a way to pay tribute to the individuals whose character and work embody our mission to transform lives through education. Proceeds from this event directly go to supporting students, helping them transform their lives and discover the liberating power of education.
TRUSTEES SCHOLARSHIP AWARD GALA
APRIL 21, 2023
On behalf of the Board of Trustees & President Seamus Carey, Ph.D. we thank everyone who supported this event and raised over $800,000 for student scholarships.
Legacy Award Recipients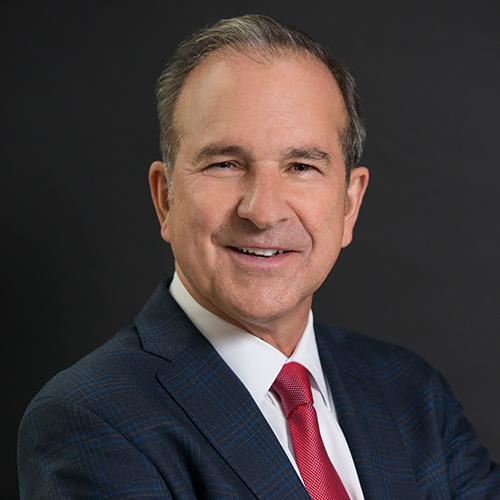 Jerome C. Cifarelli '77
Chairman/Founder
ANC Sports Enterprises LLC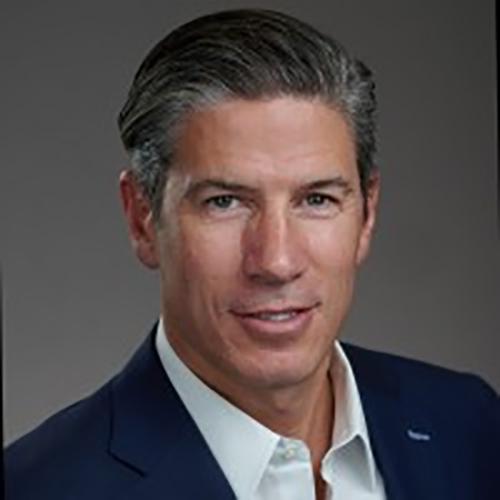 Daniel F. Doyle '93, '95MBA
Principal/President
CardWorks Acquiring
Blessed Edmund Rice Humanitarian Award Recipient

The V Foundation for Cancer Research and the Valvano Family.
Past Honorees
1961   Francis Cardinal Spellman '49H
1962   John A. Coleman
1963   The Hon. Owen P. McGivern
1964   Richard Cardinal Cushing
1965   James M. Slattery '57H
1966   Most Rev. John J. Wright, DD
1967   Myles B. Amend '56H
1968   His Excellency Frederick H. Boland '57H
1969   The Hon. Erskine B. Childers, TD
1970   Senator Edward M. Kennedy
1972   Richard V. Guerin '54
1973   The Hon. Peter J. Brennan
1974   The Hon. Malcolm Wilson '70H
1975   Arthur J. Rooney
1976   Roy Wilkins '65H
1977   Joseph P. Donelli
1978   Rear Admiral John J. Bergen, USNR (Ret.)
            Arthur A. Loftus, CFC '69H
1979  The Hon. Robert F. Wagner, Sr.
1980   John R. Torell III
1981  Stephen M. Blacker
           Dr. Allen Hammond
           Kathy Keeton
           Charles Mandel
1982   Patrick Falvey '48
1983   John G. Driscoll, CFC, PhD '54, '95H
1984   John W. Kluge
1985   Williard C. Butcher
1986   Richard Waters
1987   Joseph M. Murphy '59, '83H
1988   Edward F. Arrigoni '56, '91H
1989   John F. McGillicuddy '94H
1990   Peter R. Scanlon '52, '92H
1991   The Congregation of Christian Brothers
1992   Alan E. Harazin
1993   Fred Lebow
            Charles H. McCabe '68MBA, '88H
            Jack Rudin '86H
            The Hon. Percy Sutton
1994   Edward J. Robinson '62
1995   Stanley W. Hill '59
            John J. Sweeney '55
1996   Allen J. Krowe
1997   William J. Flynn
1998  The Hon. Albert Reynolds
           Kathryn and Kenneth Chenault
1999   Edward A. Riguardi
2000   Andrew Dolce '57 & Thomas Hales '58
           The AACSB Accreditation of the School of Business
2001   George R. Lewis '68MBA
2002   15 Iona Alumni lost in the World Trade Center
            Tragedy on 9/11/01 (posthumously)
2003   Vincent D. Farrell, Jr. '72MBA
2004   Catherine R. Kinney '74
2005   J. Frank Brown
2006   Ronald M. DeFeo '74, Philip D. DeFeo '68
            and Neil P. DeFeo
2007   Mr. & Mrs. Alfred F. Kelly, Jr.
            (Al '80, '81MBA & Margaret '81, '84MBA)
2008   Charles W. Schoenherr '82
2009   Roger Staubach
2010   Julia Considine Greifeld '79 & Robert Greifeld '79
2011   Br. James A. Liguori, CFC '65EdD
2013   Patrick C. Dunican, Jr., Esq. '88 & Mario J. Gabelli
2014   Robert V. LaPenta '67, '00H
2015   James P. Hynes '69, '01H
2016   Joseph J. DePaolo '81
           The Catherine H. McCabe '71MA &
           Hugh J. McCabe '49 Family
2017   Albert J. Mellina '63, '68MBA
            Eugene P. Conese SR. '51, '01H posthumously
2018   Armando C. Rodriguez Jr. '86
            Joseph A. Armentano '88MBA
2019   Ronald DeCicco '70
2020   JoAnn Mazella Murphy '98H
2022   Peter G. Riguardi '83, '16H
            Karen D. Seitz '84
2013 The Honorable Raymond W. Kelly '08H and the New York City Police Department
2014 Mr. & Mrs. Mariano Rivera P'15
2015 His Eminence, Timothy Cardinal Dolan '14H
2016 Patrick Quinn '06
2017 Catholic Charities, Archdiocese of New York
2018 David A. Pope '07H and the Generoso Pope Foundation
2019 Thomas A. Davenport, MD, FACS, '88
2022 Dr. Bill Magee and Kathy Magee, Operation Smile
Linda M. Bruno '76, '79MSEd
Cathy L. Cogan-Kelly '81
Theresa A. Gottlieb, Esq., '78
Flory Netsch Hiatrides '83, '86MBA
Anna Filipkowski Houlihan, MD, '77
Eileen Ivers '87, '19H
Rita C. Mabli '74, '76MBA
Catherine A. Vitali Mayus, Esq., P.C. '72
Catherine R. McCabe '85
Amy Torigian Parise '03MST on behalf of Butterflies from Jodie, Jeanne Morris (posthumously) and Jeanne Torigian '74 (posthumously)
Caress A. Penelton '87
Ingrid N. Thompson-Sellers, Ph.D., '95MS
Margaret C. Timoney '89, '92MBA
Recent Photos