Why Accounting?
Accounting is often referred to as the language of business. Accountants tell the story of a company – its history, governance and performance results – as expressed in dollars and other goals, such as sustainability.
Why Study Accounting at Iona?
Our program focuses on the fundamentals – providing a solid training in financial accounting and managerial accounting.
You will gain a firm understanding of accounting principles and practices, as well as the social responsibilities and high ethical standards required to meet the challenges of today's global business arena.
Our program is New York State Education Department (NYSED) licensure qualified – which means you will learn all of the content required for the CPA examination in New York.
With NYC just 20 minutes from campus, you'll have access to the world's business epicenter, and graduate with the hands-on experience and credentials you need to make an impact in corporations and not-for-profit organizations anywhere in the world.
What You'll Learn
You will learn the foundations of accounting, and the areas of auditing, taxation, budgeting and analytics from faculty who are exceptional teachers and active practitioners.
You will have multiple opportunities to build your skills with hands-on learning; valuable internships; and through service to the community, such as preparing taxes for those in need.
Unique Elements of Program
---
Program Highlights
State-of-the-Art Accounting Lab
You will be taking classes in our new state-of-the-art, eco-friendly LaPenta School of Business. You will have access to a dedicated computer Accounting Lab – an optimal learning environment classroom for you!
Internships
Our winter internship program offers coveted full-time internship opportunities during senior year with the Big Four – Deloitte, Ernst & Young, KPMG, and PricewaterhouseCoopers – and other accounting firms and corporations.
You'll gain valuable experience and earn a paycheck, all before you graduate! There are many leadership programs and summer internships you can access as well.
Community Tax Preparation
Take what you learn in the classroom and put it to work in real-world scenarios while giving back to the local community. During income tax season, our students assist others in need with the preparation of the basic tax returns using Intuit software. Just one way our students give back!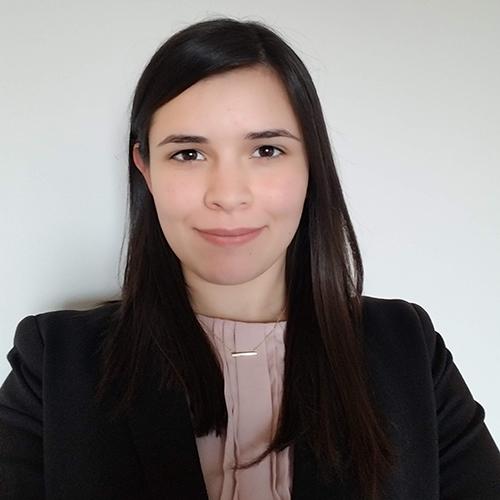 In my freshman year, I met a recruiter from the Big Four accounting firm KPMG at the Iona career fair. We kept in touch during my time at Iona, which lead to me being accepted to the KPMG Master of Accounting with Data and Analytics Program.
Liana Yoanidis '20, Accounting and Information Systems
Read More About Liana
Careers & Outcomes
Iona graduates enter the workforce with strong accounting skills in taxation, auditing, and much more and land top jobs at large accounting firms and businesses.
Job Titles:
Accountant
Audit Associate
Tax Accountant
Internal Auditor
Budget Analyst
Certified Public Accountant
Controller
Financial Advisor
Intelligence Analyst
Employers: