Online Master of Business Administration
Why Get Your MBA Online?
Looking to move into a leadership position or make a change in your career? An accredited, online Master of Business Administration (MBA) advances your career on your schedule.
Iona University's fully online MBA can be completed in 12-15 months, providing a graduate business program that is flexibly designed for working professionals. Our streamlined admission requirements means no GMAT/GRE scores or MBA prerequisites are needed to apply. Our program has rolling admissions with four program start-dates yearly.
Why Earn Your Online MBA at Iona?
In our 36-credit online MBA program, you'll learn from the same award-winning LaPenta School of Business faculty who teach in our on-campus program and receive the same personalized attention and support as your in-classroom peers. You'll have the same access to the Iona community, including an alumni network of over 50,000 members. In addition, you'll have full financial aid eligibility to support your goals.
The difference between our on-campus and online programs? You'll be able to take your MBA classes from anywhere, fitting your graduate business program around your schedule rather than planning your life around your classes. You'll take two or three courses (6-9 credits) during each 10-week trimester and complete the fully online MBA degree within 12-15 months. In addition, you'll have access to our active online community of MBA students to provide peer support.
What You'll Learn
Iona's accredited online MBA program offers an efficient graduate business program that expands your management skills and business savvy. In your eight core courses, you'll learn the fundamentals of accounting, business analytics, finance, information systems, marketing and management. You'll also choose four electives from a selection of our most popular MBA electives, allowing you to further explore the areas that most interest you.
Unique Elements of Program Format
Earn an MBA in as little as 12-15 months, from wherever you are, with full financial aid eligibility.
Streamlined experience from course to course.
Flexible coursework schedule within course modules.
Rolling admissions and four annual start-dates.
No GMAT required.
---
Graduate Programs Open House: 4/27
At our graduate open house you can speak with a graduate admissions professional, find out about scholarships, hear from our career services team, tour our beautiful campus and much more. The first 100 RSVPs will receive a special Iona give-a-away bag, register today!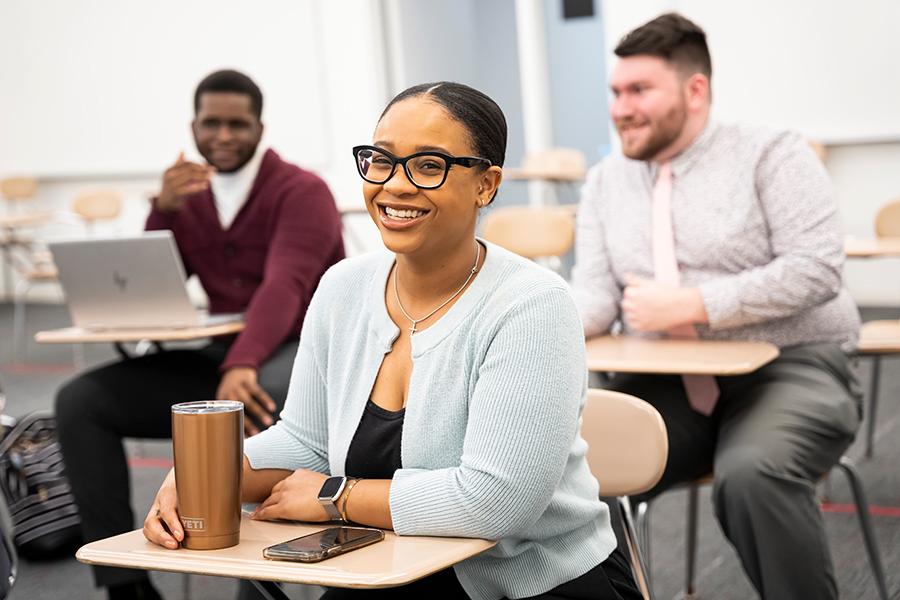 Program Highlights
Flexibility
Our program is designed with busy professionals in mind. Obtain your MBA while juggling work and family obligations. Watch lectures and complete your coursework any time of day, from wherever you need to be. 
Access to Iona University Campus
In addition to Iona's online MBA student community, you'll have access to all of our in-person networking events, speakers, career services and related events on campus, as well as academic support and student services. Don't be a stranger!
Accredited MBA
Iona University's LaPenta School of Business is accredited by the Association to Advance Collegiate Schools of Business (AACSB)—a highly acclaimed distinction awarded to just 5 percent of business schools worldwide. It is also accredited by the National Council for State Reciprocity Agreements (NC-SARA) and approved by the New York State Education Department (NYSED).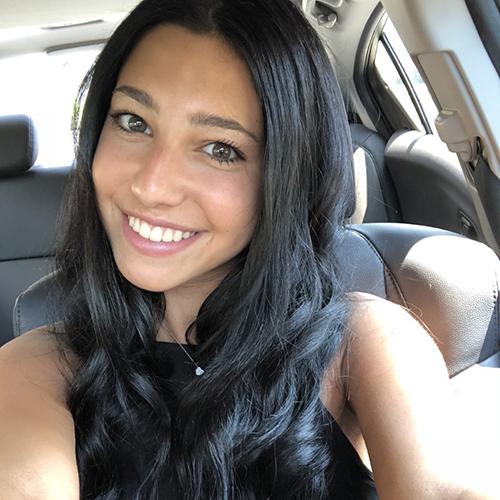 Having held positions in finance and more recently, accounting, I knew that choosing to come back to Iona for an Online MBA would further assist me in my career path and provide me with more skills to advance my career.
Victoria Api '21
Careers & Outcomes
Advance your business career with an MBA from Iona to create more leadership and management opportunities in the business world.
Job Titles
Digital Analyst
Financial Manager
Investment Banker
Financial Advisor
IT Director
Our Graduates Have Worked At:





Application Requirements
Fill out our online application and send us an updated resume, one professional letter of recommendation, and your college transcripts.
Learn More About Iona's Online MBA
Iona's online Master of Business Administration is an accredited graduate business program designed to expand students' expertise and leadership ability. Complete our fully online MBA on your schedule in 12-15 months. Request information to learn more!