Challenge yourself to reach beyond your horizons
Our highly-selective Honors Program will empower you to fulfill your personal potential and what you can give back to the world around you. You'll deepen your sense of intellectual curiosity, sharpen your analytic abilities, and expand your awareness of ethical and civic responsibilities.
Highlights of the Honors Program
Six free tuition credits per academic year that can facilitate double majors, accelerate graduation, or broaden the educational experience with no financial burden.
Merit-based scholarships and other awards available.
Dedicated residence hall floor for first-year residents.
Learn more about the Honors Program
Applying to the Honors Program
Invitations to join the Honors Program are based on a student's most recent academic record, SAT (if submitted), rigor of coursework, and application to the University. Honors invitees typically have a GPA of 3.5 or higher, and a combined SAT score above 1260 or ACT score of 26 (if submitted).
Application Process and Timeline
For consideration to the Honors Program, students must adhere to the following admissions application deadlines:
December 1: Coincides with the Early Decision deadline (non-binding)
December 15: Coincides with the Early Action deadline (non-binding)
February 15: Coincides with the Regular Decision deadline
All Honors Program candidates will be evaluated for Iona University's most prestigious scholarships. These scholarships are awarded on a highly-competitive basis upon a thorough review of a student's academic record, GPA, rigor of coursework, and application credentials.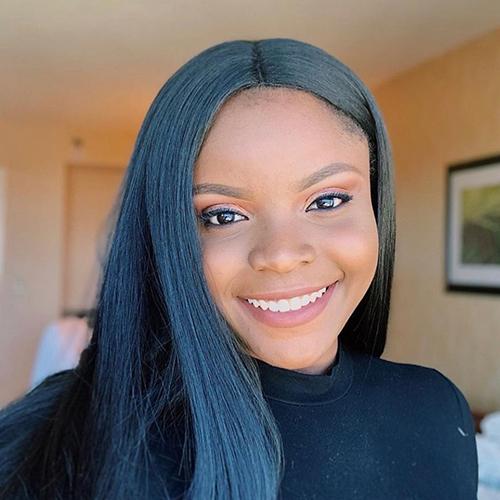 The Honors Program definitely made adjusting to college much easier. When we had papers due, we'd stay up late together trying to get our work done. It made me feel like I wasn't alone because we were all going through the same thing.
KaraBrann Williams '21
Read More About KaraBrann
As an Honors Program student, you will benefit from smaller class sizes which encourage participation and promote close relationships with your Honors peers and faculty mentors. Special academic offerings available for Honors students include:
Priority course registration to ensure you receive your preferred courses and schedule.
Specialized Honors classes, including advanced core classes, an honors humanities seminar, and research seminar dedicated to preparing you for your thesis.
Honors Thesis – a substantial research project in an area of scholarship of your choice and completed with the guidance of a thesis adviser.
Honors Program students have priority access to many prestigious scholarships and grants to help fund tuition costs as well as other academic pursuits. Scholarship and grant opportunities available to you as an Honors student include:
Iona University merit-based scholarships
American Express Grant Fund – can provide funding for projects or experiences that enrich your undergraduate curriculum and support interests in the larger community.
As an Honors Program student, you will be welcomed into a community of other students who share your passion for learning and can offer support and a friendly face on campus! You can look forward to:
Living on an all-honors floor in your residence hall.  Residential and commuter Honors students enjoy special programming as part of the Honors floor, including an Honors program Resident Assistant.
Being paired with an Honors Peer Mentor who has been in your shoes before! Your mentor will be there to offer advice on courses, projects and more.
Participating in special outings and activities with other Honors Program students because everyone needs a healthy balance of academics and fun!