How to Apply
Let's get started.
You're taking the first step in an exciting process: one that will change your life.
Our application process is designed to look at the whole person. We will consider your application, grades and rigor of your coursework, recommendation letters, and extracurricular activities to see your overall personal performance. An optional admissions interview may also be considered.
We're test optional, meaning you can send us your SAT or ACT scores if you want to, but they're not required for any academic program, and will not impact your admission decision should you choose not to submit.
Apply Today
At Iona, we use the Common App – which makes it simple for you to get through the application process. The Common App opens on August 1 every year!
Application Deadlines
Early Decision (binding): December 1, 2023
Early Action I/Health Sciences (non-binding): December 15, 2023
Early Action II (non-binding): January 15, 2024
Regular Decision: February 15, 2024
Deposit Deadline: May 1, 2024
Create an account with Common App and be sure to complete all required fields on your application!
Copies of your high school transcripts should be sent directly to our Admissions team:
Office of Admissions
Iona University
715 North Avenue
New Rochelle, NY 10801
Our Admissions team will closely review your school's curriculum and grading policies to put your course selections and grades in the appropriate context.
We want to hear from someone who knows you best – a teacher, counselor or other individual. A recommendation letter can tell us a lot, and we are interested in hearing about your interests, organizational and leadership qualities, experiences and more!
You also have the option to schedule an admissions interview with your counselor to let us know more about you in a one-on-one setting!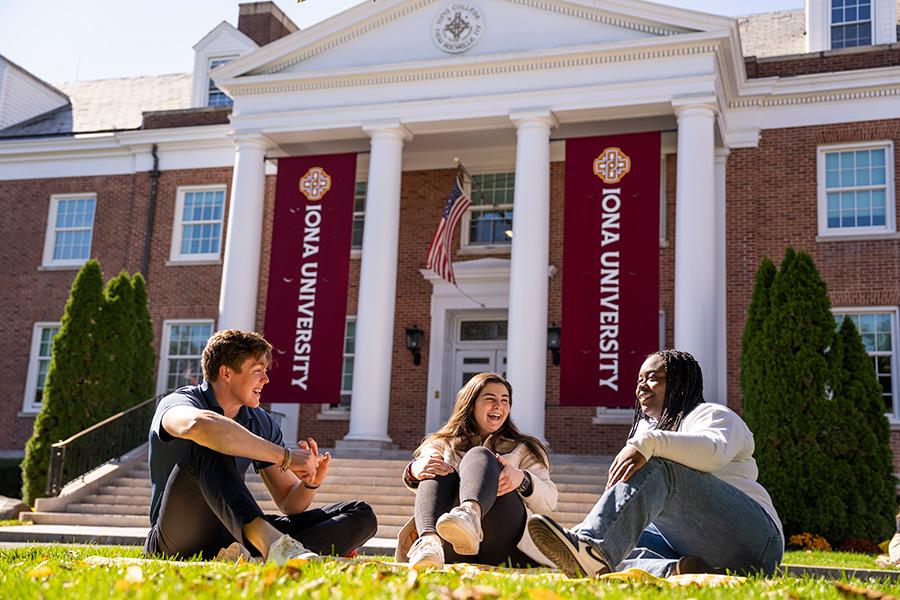 ---
(800) 231-IONA
(914) 633-2502