Why Study Entrepreneurship?
Majoring in Entrepreneurship provides a unique business degree experience focusing on starting or developing a business. Develop an entrepreneurial mindset needed to build your venture or solve business challenges in an increasingly dynamic and complex world.
Why earn your BBA in Entrepreneurship at Iona?
Comprehensive, AACSB-Accredited BBA Program
Gain Hands-On Experience Through Projects with Local Businesses
Participate in the Iona Innovation Challenge to Address Real-World Problems
Iona University's Bachelor of Business Administration (BBA) in Entrepreneurship offers innovative opportunities to build your entrepreneurial mindset to start or grow a business. In our BBA program, you explore the core of a typical business administration major alongside courses that delve into entrepreneurship topics and practices. In addition, the flexibility of our BBA in Entrepreneurship allows you to pursue a double major or minor in another academic discipline.
The Entrepreneurship major is centered on a partnership between Iona's renowned LaPenta School of Business and Iona's Hynes Institute for Entrepreneurship & Innovation–our modern collaborative workspace at the center of campus. In 2021, the Hynes Institute was recognized as an "Outstanding Emerging Entrepreneurship Program" by the Global Consortium of Entrepreneurship Centers.
Join an active community of student innovators benefiting from a variety of activities, including:
Coworking space where you can share and develop ideas with peers, faculty and mentors;
Robust mentoring network with alumni and faculty;
Entrepreneur-in-Residence;
GaelVentures – our community incubator space.
Upon completion of your BBA in Entrepreneurship degree, you are well prepared to start your own business as entrepreneurs or apply innovative ideas at an existing organization as an intrapreneur.
What You'll Learn
Our BBA in Entrepreneurship degree is centered around the concrete skills needed to be an innovative professional starting or developing a business. You become more adaptable in your thinking, strengthen your problem-solving skills and gain confidence dealing with risk and uncertainty. You also examine ideation skills, design thinking, business modeling, leadership, teamwork and presentation skills.
Your coursework explores all aspects of business and entrepreneurship alongside hands-on experiences through an internship or the development of a business idea. You round out the major by choosing from an extensive list of specialized entrepreneurship and related business courses.
---
Applying Entrepreneurship Skills to Solve Real-World Problems
Leah knew she had an interest in marketing but, to her, entrepreneurship just seemed like a fun thing to do.
As she got more involved with the Hynes Institute for Entrepreneurship, she realized that she could do so much more and even create her own business.
Following her passion led Leah to the European Innovation Academy, a three-week long summit in Porto, Portugal, where students work together to build businesses that aim to solve real-world consumer problems.
Entrepreneurship Program Highlights
Space to Create
The Hynes Institute for Entrepreneurship & Innovation recently opened its new, 3,800-square-foot state-of-the-art addition in the center of campus and is the home of all things innovative! And the LaPenta School of Business, opened in 2020, features eco-friendly, collaborative work spaces. These two hubs of creativity will be your home away from home!
GaelVentures
In the Entrepreneurship major, you have access to GaelVentures, Iona's own community incubator space. Work alongside fellow students, mentors, faculty members and our entrepreneur-in-residence to develop your ideas and gain new perspectives on your work.
Entrepreneurship Events
From networking sessions to workshops to innovation competitions to invited speakers, there's always something going on at the Hynes Institute. You can enhance your extracurricular learning experience by engaging with the many Hynes Institute programs and events.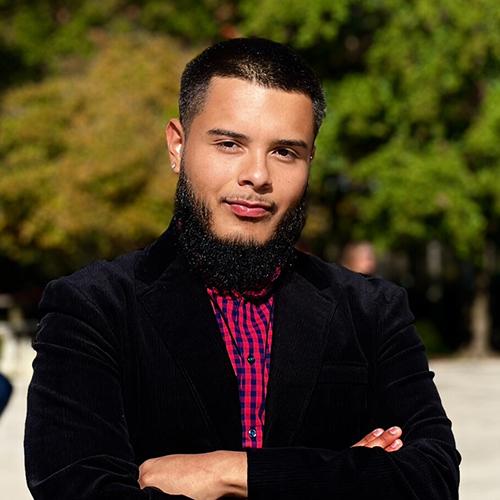 The Hynes Institute taught me the importance of having an open perspective and acting upon opportunity. Additionally, I have newfound confidence in the contributions and talents I bring to the table.
Kevin Mejia '23, Marketing and Entrepreneurship
Careers & Outcomes
Our BBA in Entrepreneurship fosters an entrepreneurial mindset and design thinking skills that can be applied as essential building blocks to any career path. The combination of business and entrepreneurship courses in this degree prepare you to start a business or spark innovation at an existing organization.
Career Paths:
Start-up Founder
Small Business Owner
Business Advisor
Innovation Manager
Product Designer
Consultant
Business Analyst
Marketer
Sales Manager
Learn More About Iona's BBA in Entrepreneurship
Take the Next Step
Iona University's Bachelor of Business Administration in Entrepreneurship degree builds your skill set through a unique combination of business and entrepreneurship courses, positioning you to be able to develop or start a business.
Learn more by requesting information about Iona's BBA in Entrepreneurship degree.
Tuition and Cost
Visit the Cost & Financial Aid page for details on tuition, scholarships and more.
BBA in Entrepreneurship Admission Requirements
Applying to college doesn't have to be complicated. That's why we keep the admissions process simple and have designed our process to look at the whole person.
We are test-optional; students are not required to submit SAT or ACT scores as it will not impact their admissions decision.
For full details, please visit the Freshman Admissions or Transfer Admissions page today!
AACSB Accreditation
AACSB-accredited schools are considered to be the best business schools in the world. Iona's LaPenta School of Business is proud to be among the 6% of schools that have achieved this prestigious distinction.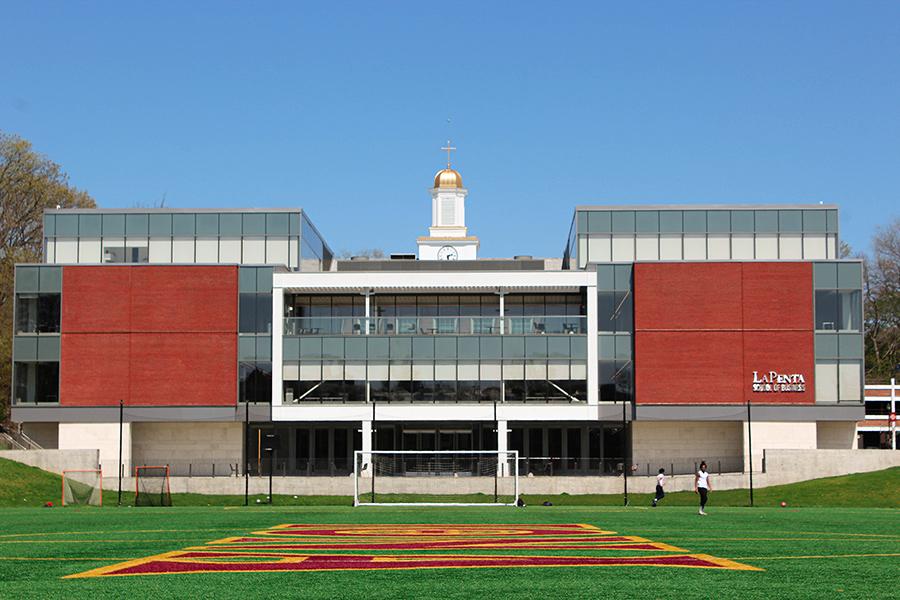 Find Out what an Iona Education Can Do For You
Visit Campus
Our scenic campuses, located just 20 miles from midtown Manhattan, truly do offer the "best of both worlds." Let us show you around, answer your questions and give you a feel of our tight-knit community.
Apply Today
If you're considering applying to Iona, you're not alone! Since 2019, our new-student enrollment is up nearly 30%. Additionally, 99% of our first-year students receive institutional scholarships or grant aid.
Request More Information
Learn more about Iona University today!