Making the Community the Classroom
One of the most powerful ways Iona College prepares students for successful careers is by providing opportunities for them to work with and serve local non-profits and businesses.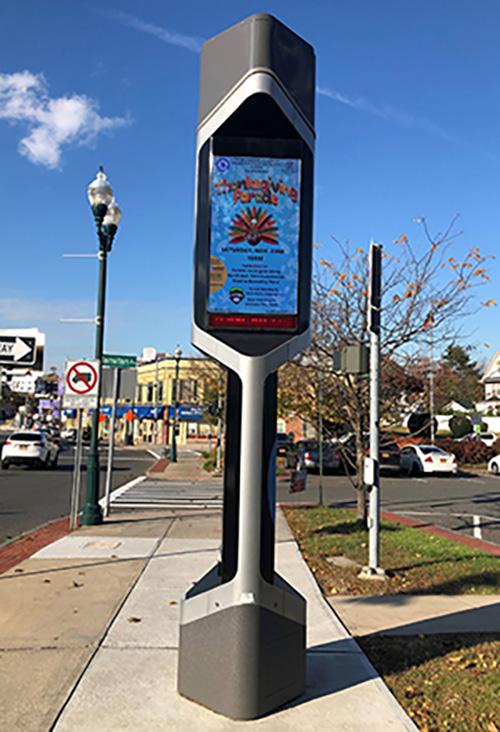 Iona Students Build Skills while Serving Others
NEW ROCHELLE, N.Y. - One of the most powerful ways Iona College prepares students for successful careers is by providing opportunities for them to work with and serve local non-profits and businesses.
This semester, 68 seniors in the LaPenta School of Business are building and applying their skills as they engage in service-learning projects in a class unique to the College – The Role of Business in Contemporary American Society. Bret Sanner, Ph.D., assistant professor of Management, Business Administration & Health Care Management for Iona's LaPenta School of Business, challenges students to develop their personal and professional talents and then take everything they have learned in class and apply it to their real world passions.
Projects include conducting data analyses for HOPE Community Services and New Rochelle Parks and Recreation; piloting marketing campaigns for Lincoln Park Community Gardens, the Chamber of Commerce and Meals on Wheels; as well as developing new offerings for the New Rochelle Youth Bureau and Sheldrake Environmental Services.
"Working with our clients creates an opportunity for our students to transform themselves and others," said Sanner, who taught this class last year with much success. "The projects have resulted in students finding passions they've embraced by changing career goals and aspirations. Their great work has also launched programs that continue to make a positive impact on New Rochelle well after the class is over."
Delia Fernandez '20, a marketing major with a minor in Media & Strategic Communications, and her team are working with the New Rochelle Chamber of Commerce to encourage young people to participate in community events and show their pride by increasing their attendance at the New Rochelle Thanksgiving Parade. Fernandez feels her experience has helped prepare for her future beyond Iona.
"This project will definitely impact my future career in regard to how to perform and properly work with people in group projects. The experience of the project itself has been very helpful in expanding my general knowledge of how to conduct business," said Fernandez.
Matthew Montaruli '20 is a marketing major working with NDA Architects in White Plains, N.Y. Montaruli's group is researching common practices and trends in real estate and applying this research to create a survey for a target market segment.
"I think the most impactful part of this whole project has been using skills and techniques we learn in class and then getting to utilize them in a real business situation," Montaruli said. "This allows me to hone these strategies while working directly with a company that gives immediate feedback."
"The projects are meant to be a capstone experience where students can apply the knowledge they've gained in their freshman through junior years, as well as in my class," explained Sanner. "Working with the students shows me that they've learned a tremendous amount and are ready to continue making a positive impact well after the semester is over. Having small classes filled with socially-minded students creates opportunities for students and faculty to collaboratively build experiences that harness students' talents and develop new skills in ways that are unique to Iona."
ABOUT IONA
Founded in 1940, Iona College is a master's-granting private, Catholic, coeducational institution of learning in the tradition of the Edmund Rice Christian Brothers. Iona's 45-acre campus is just 20 miles north of Midtown Manhattan. With a total enrollment of nearly 4,000 students and an alumni base of over 50,000 around the world, Iona is a diverse community of learners and scholars dedicated to academic excellence and the values of justice, peace and service. Iona is highly accredited, offering undergraduate degrees in liberal arts, science, and business administration, as well as Master of Arts, Master of Science and Master of Business Administration degrees and numerous advanced certificate programs. Iona's LaPenta School of Business is accredited by AACSB International, a prestigious recognition awarded to just five percent of business schools worldwide. The Princeton Review recognized Iona's on-campus MBA program as a "Best Business School for 2021." Iona College also recently launched a new, fully online MBA program for even greater flexibility.