Noted Biologist, Aging Expert To Speak In Bullen Lecture Series Event, September 20
MIT Professor Leonard Guarente, Ph.D., to serve as Iona's first lecturer of 2018-19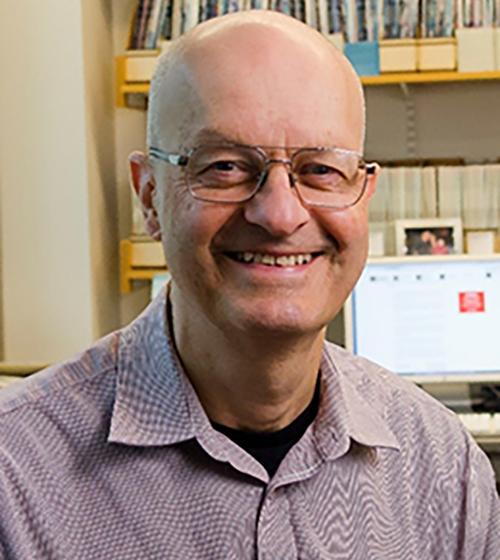 NEW ROCHELLE, N.Y. - Iona College is proud to announce its first speaker for the 2018-19 Thomas G. Bullen, Ph.D., CFC, Memorial Lecture Series in Science and Technology. Iona welcomes noted biology professor historian Leonard Guarente, Ph.D., to the Christopher J. Murphy Auditorium on Thursday, September 20, at noon. The lecture is free and open to the public.
Dr. Guarente's lecture will discuss progress in aging research over the past 30 years. Sirtuins are a class of proteins that has been shown to slow aging in organisms ranging from yeast to humans. These proteins normally are activated by a low-calorie diet termed "calorie restriction". It is now possible to activate these proteins with small molecules that behave as calorie restriction mimetics. These include the class of natural compounds termed polyphenols and precursors of the sirtuin cofactor, NAD+. In preclinical studies, these compounds protect against numerous diseases and can increase the life span of animals.
In February, TIME Magazine published an article featuring Dr. Guarente called "Is an Anti-Aging Pill on the Horizon?". Former doctoral student David Sinclair is also mentioned in the article and is a previous Bullen lecturer at Iona College, in April 2009.
Leonard Guarente is the Novartis Professor of Biology, director of the Glenn Center for Aging Research at Massachusetts Institute of Technology, and an affiliate of the Koch Institute for Integrative Cancer Research. His lab discovered the role of sirtuins, a family of proteins, in aging and disease and the function of the proteins as NAD+ dependent protein deacetylases. He is a member of the French Academy of Sciences, the American Academy of Arts and Sciences, and recipient of the AFAR highest achievement award for aging research. He is currently analyzing aging of the human brain and how it relates to neurodegenerative diseases. He is on the editorial boards of Cell, Cell Metabolism, Trends in Genetics, EMBO Reports, Aging, and Experimental Gerontology. He is a founder of Elysium Health and Galilei BioSciences, and on the scientific advisory boards of Segterra, and Sebelius.
The Bullen Lecture Series began as Scientific and Technological Lecture Series and founded in 1989 by Victor Stanionis, Ph.D., professor of physics at Iona College. Its purpose was to instill a measure of scientific awareness in Iona's science, liberal arts, business students and the public so they may confront scientific issues as informed citizens. A secondary purpose of the series was to bring them into contact with scientists who have achieved at the highest levels in their fields. The series was renamed to honor Br. Thomas G. Bullen, Ph.D., who was a legend in the Science departments at Iona College, and it became known as the Thomas G. Bullen, CFC, Ph.D., Memorial Lecture Series in Science and Technology. Presently the series is sponsored by the Josephine Lawrence Hopkins Foundation.
ABOUT IONA
Founded in 1940, Iona College is a master's-granting private, Catholic, coeducational institution of learning in the tradition of the Edmund Rice Christian Brothers. Iona's 45-acre campus is just 20 miles north of Midtown Manhattan. With a total enrollment of nearly 4,000 students and an alumni base of over 50,000 around the world, Iona is a diverse community of learners and scholars dedicated to academic excellence and the values of justice, peace and service. Iona is highly accredited, offering undergraduate degrees in liberal arts, science, and business administration, as well as Master of Arts, Master of Science and Master of Business Administration degrees and numerous advanced certificate programs. Iona's LaPenta School of Business is accredited by AACSB International, a prestigious recognition awarded to just five percent of business schools worldwide. The Princeton Review recognized Iona's on-campus MBA program as a "Best Business School for 2020." Iona College also recently launched a new, fully online MBA program for even greater flexibility.