Renowned Author and Thought Leader Joins Iona College as Executive-In-Residence
Iona College is pleased to announce that nationally renowned author, editor and visionary, James Mustich, will join the College as an Executive-in-Residence in fall 2019.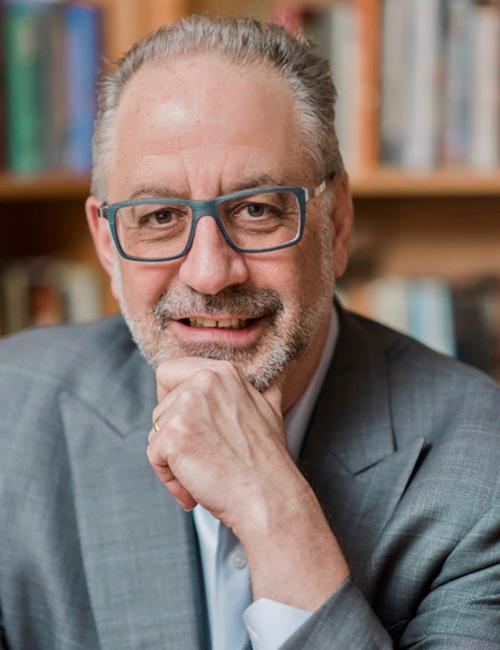 NEW ROCHELLE, N.Y. - Iona College is pleased to announce that nationally renowned author, editor and visionary, James Mustich, will join the College as an Executive-in-Residence in fall 2019. Mustich is the author of the acclaimed "1,000 Books to Read Before You Die: A Life-Changing List," and a serial innovator who has successfully reimagined new programs and businesses within traditional industries.
Mustich will assist Iona's leadership team in developing vibrant strategies to establish the College as an innovator in higher education, identifying emerging issues in the higher education sphere and facilitating campus dialogue to address those issues.
Mustich's creative vision will support Iona in the refinement and implementation of the new strategic plan's three overarching themes: fostering student success, promoting academic excellence and distinctiveness, and acquiring and retaining talent. Bringing outside expertise and data on cultural and technological trends that influence and affect higher education, Mustich will assist Iona in defining the College's place within higher education and mapping higher-order strategy to the actions it will take to achieve that strategy.
"I am excited to be joining the team at Iona to collaborate in the kind of conversations—among leadership, faculty, and students, and including outside voices from the arts and sciences, technology and business—that can imagine, articulate, and realize a shared vision of what a 21st-century educational institution can and should be," commented Mustich. "It's easy to take for granted what a school is for, what inspires a teacher's vocation, what students really need to succeed in life as well as learning. I hope to play a role in sharpening the institution's focus on all three in pursuit of the goals enshrined in Iona's mission statement for its graduates: recognition for ethics, creativity, problem-solving; independent and adaptable thinking; lifelong learning; integration of mind, body, and spirit."
"I am very pleased to welcome James Mustich," commented Darrell P. Wheeler, Ph.D., MPH, ACSW, provost and senior vice president for Academic Affairs. "Iona College is a place of tremendous potential and opportunities, and I look forward to the new ideas and perspectives Mr. Mustich will bring to light. His valuable insights will help the College continue to improve the education we offer our students and help them maximize their potential."
After beginning his career as a bookseller and editor, Mustich co-founded, was president of, and publisher of the mail-order book catalog, A Common Reader: Books for Readers with Imagination, which was circulated to hundreds of thousands of readers. Mustich translated his passion into the digital age as founding editor of the Barnes & Noble Review, an online literary journal, vice president for Digital Product at Barnes & Noble, and executive producer of the Barnes & Noble Podcast. He has conducted interviews with literary luminaries and cultural figures including Salman Rushdie, Philip Pullman, Chimamanda Ngozi Adichie, Elmore Leonard, Lydia Bastianich, and Questlove.
ABOUT IONA
Founded in 1940, Iona College is a master's-granting private, Catholic, coeducational institution of learning in the tradition of the Edmund Rice Christian Brothers. Iona's 45-acre campus is just 20 miles north of Midtown Manhattan. With a total enrollment of nearly 4,000 students and an alumni base of over 50,000 around the world, Iona is a diverse community of learners and scholars dedicated to academic excellence and the values of justice, peace and service. Iona is highly accredited, offering undergraduate degrees in liberal arts, science, and business administration, as well as Master of Arts, Master of Science and Master of Business Administration degrees and numerous advanced certificate programs. Iona's LaPenta School of Business is accredited by AACSB International, a prestigious recognition awarded to just five percent of business schools worldwide. The Princeton Review recognized Iona's on-campus MBA program as a "Best Business School for 2021." Iona College also recently launched a new, fully online MBA program for even greater flexibility.