When the Boundaries Between Classroom and Campaign Trail Blur, That's Learning Outside the Lines
Iona College Professor Dr. Jeanne Zaino gives students behind-the-scenes access to media, politics and publishing as a leading political analyst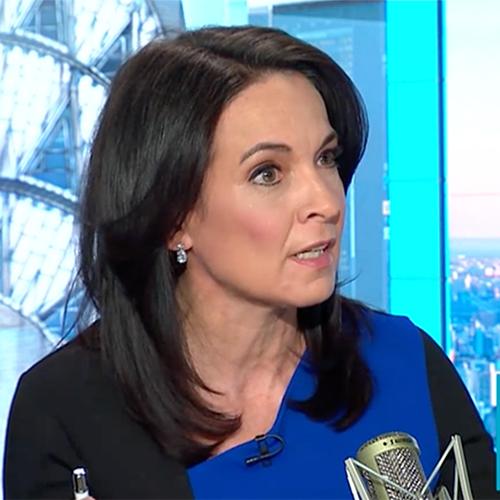 NEW ROCHELLE, N.Y. — One year ago, on February 3, 2020, the first nominating contest of the United States presidential election took place with the Iowa Democratic caucuses. Iona College political science professor Dr. Jeanne Zaino was there, covering the historic election for Bloomberg News. She knew it was an unprecedented moment, but no one could have predicted what a wild ride the year would be.
"The year started off, and we went to Iowa. I'm sure COVID was in the air, but we had no idea. What we witnessed was a historic event; it was an enormous debacle and it may be the last one ever," Zaino said. "In New Hampshire, we thought [Joe] Biden was out of the picture; he was really faltering. I remember saying to my students that is a once-in-a-lifetime thing."
"Then, we get back from New Hampshire and New Rochelle is the first COVID-19 Containment Zone," she said. "I remember getting the call from Bloomberg saying that we couldn't come in. It hadn't hit me yet that we were in the midst of a pandemic."
Offering breaking news commentary from the campaign trail to the White House, Zaino became a go-to source for Bloomberg News as an official radio, television and podcast contributor. At the same time, given the tenor of national tensions, she also seized upon the times to publish a new book, American Democracy in Crisis: The Case for Rethinking Madisonian Government. Every step of the way, Iona College students had behind-the-scenes access. By integrating media interviews and book research within the scope of her teaching and learning, Zaino pushed the boundaries of the Iona promise to "Learn Outside the Lines."
"Students have been part and parcel of the entire experience. I told them, 'This is the juggling of life.' They always say they love the fact that I'm really doing it, and can really talk about it," she said. "And they keep me on my toes! They love to focus on what's breaking – students move so quickly and they don't blink an eye. The challenge is to keep the current events in context with what's going on in the world. We always talk about balancing what's going on in the moment, and making it make sense from the broader perspective."
The balance between the current state of American politics and the broader historic perspective is reflected in Zaino's new book, published by Palgrave/Macmillan in January 2021. Written almost entirely on campus through the pandemic, Zaino said many chapters were tested in advance with students, who helped to challenge the concepts and guide revisions.
American Democracy in Crisis examines the American public's historic level of distrust in government, which, she said, is not surprising given the record levels of personal and national debt, gun violence, racial discrimination, an immigration crisis, a strained healthcare system and many other challenges. The book offers specific reform proposals to restructure the government and, in the process, make it more accountable, effective, and responsive.
Bloomberg: Jeanne Zaino on American Democracy in Crisis
"There's going to be change one way or another," Zaino said just days after the Capitol riot. "Politics may sound dirty and immoral, but it's a whole lot better than a violent insurrection."
Looking back over the past year, reflecting on a journey that began in Iowa, navigated its way through a pandemic, confronted racial inequities in every corner of life, and now sees Biden as the 46th president of the United States, Zaino said it feels absolutely surreal.
"Working with Bloomberg, writing a book, and first and foremost, nurturing students through the process – it's been an amazing experience," she said. "I think we will all look back and say as exhausting as this is, it's an amazing perch. I've done interviews from everywhere – from my bedroom, from every conceivable place on campus, in front of my classroom, literally everywhere. Students love when I go live. For them, they are so attuned to the media, it's helpful to see their faculty doing this kind of work; they see it's work that they could do, too."
So, was there any time to unplug?
"I do not disconnect well," Zaino said with a laugh.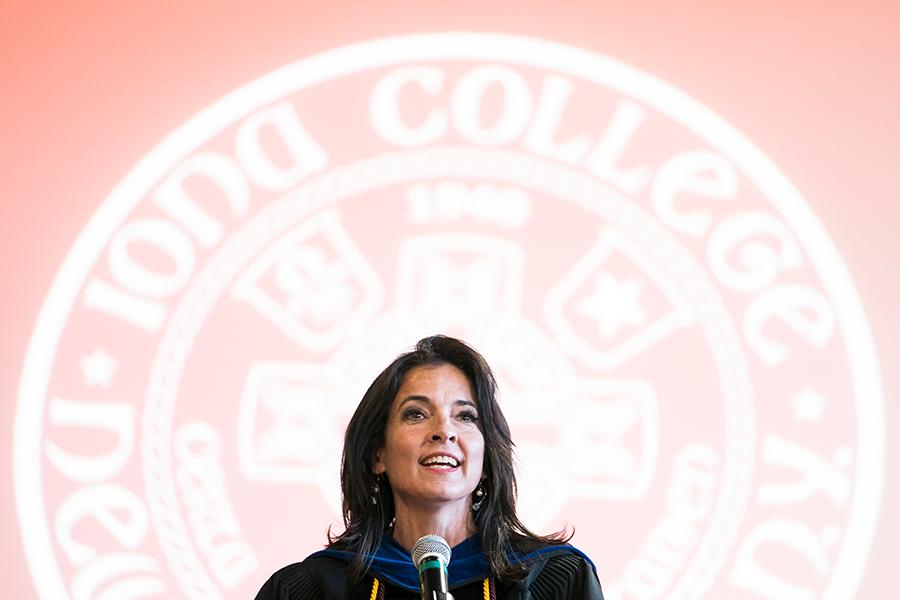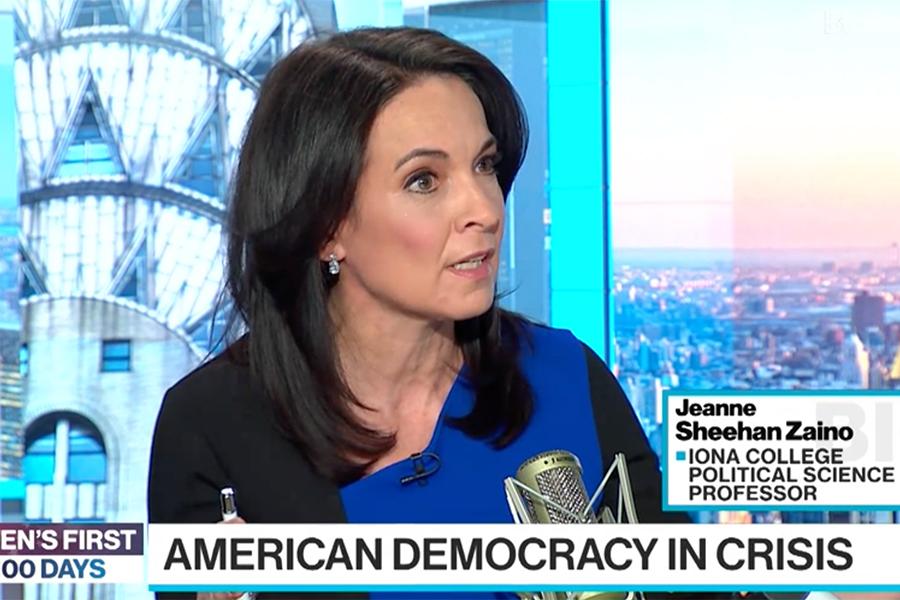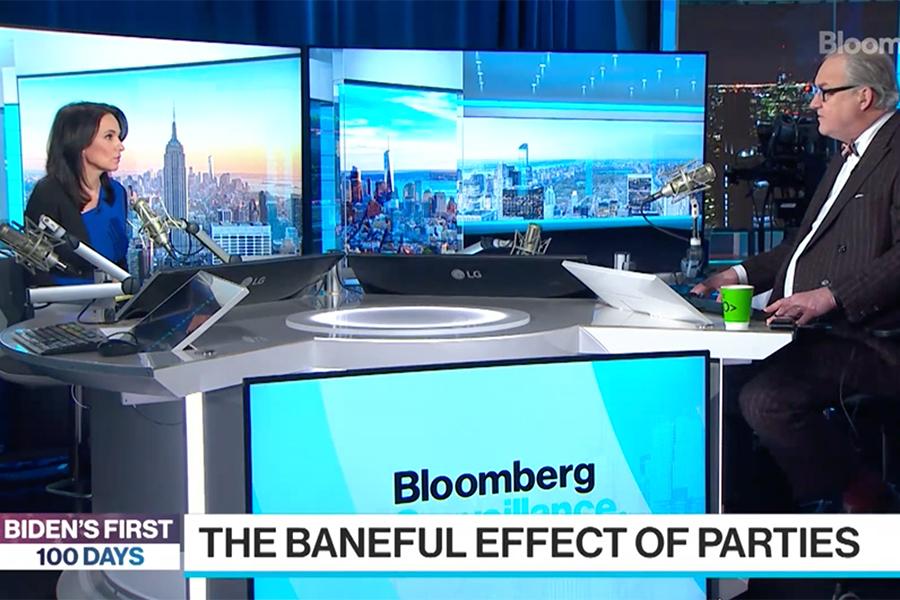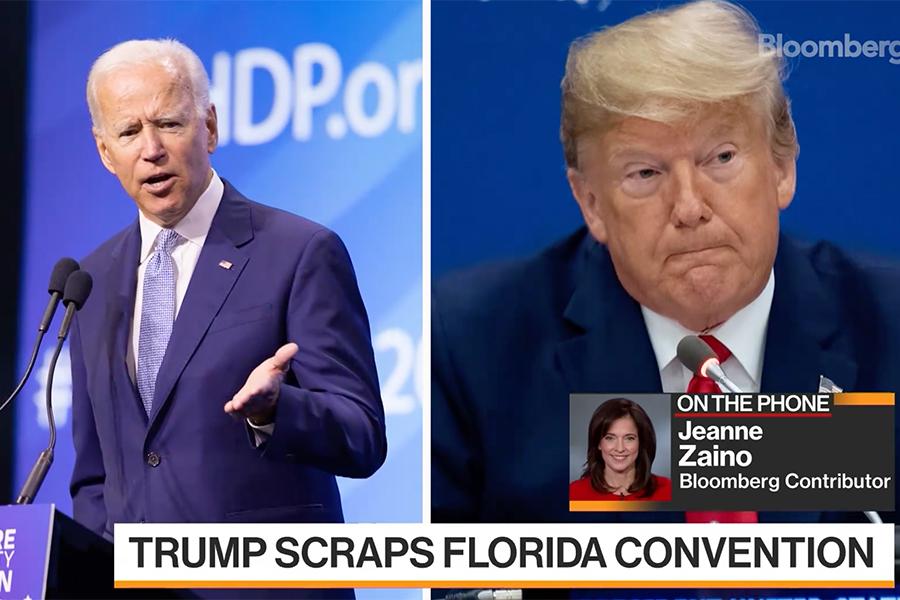 ABOUT IONA
Founded in 1940, Iona College is a master's-granting private, Catholic, coeducational institution of learning in the tradition of the Edmund Rice Christian Brothers. Iona's 45-acre campus is just 20 miles north of Midtown Manhattan. With a total enrollment of nearly 4,000 students and an alumni base of over 50,000 around the world, Iona is a diverse community of learners and scholars dedicated to academic excellence and the values of justice, peace and service. Iona is highly accredited, offering undergraduate degrees in liberal arts, science, and business administration, as well as Master of Arts, Master of Science and Master of Business Administration degrees and numerous advanced certificate programs. Iona's LaPenta School of Business is accredited by AACSB International, a prestigious recognition awarded to just five percent of business schools worldwide. The Princeton Review recognized Iona's on-campus MBA program as a "Best Business School for 2021." Iona College also recently launched a new, fully online MBA program for even greater flexibility. In July 2021, Iona College and NewYork-Presbyterian announced the establishment of the NewYork-Presbyterian Iona School of Health Sciences, to be principally located on the College's new campus at 171 White Plains Road, Bronxville, N.Y. Supported by a $20 million gift from NewYork-Presbyterian, the NewYork-Presbyterian Iona School of Health Sciences is expected to offer a new vision for collaborative health care education, modern workforce development, and community care.