Chemistry and Computer Science (BS/MS)
Why Chemistry and Computer Science?
Chemistry and computer science together prepare you for jobs in chemical and pharmaceutical industries, as well as the information technology (IT) sector. Learn how to innovate and solve problems in science using programming skills and technological applications.
Why Study Chemistry and Computer Science at Iona?
This dual degree provides you with the knowledge, skills and experience to work in both science and IT fields, giving you the flexibility to succeed in an ever-changing job landscape. 
Our program provides the opportunity to earn your bachelor's and master's degrees in just five years, saving you tuition expenses and getting you into your career faster.
You will have the opportunity to participate in scientific research with both chemistry and computer science faculty, who are experts in their fields. You will see first-hand how to solve scientific problems using computational skills. Our faculty will advise, mentor and support you because they are invested in helping you achieve your goals.
Our location in the New York metropolitan area, a hub of technology, will provide you with unmatched access to a wide variety of internship opportunities at big-name companies.
What You'll Learn
In the classroom and in the lab, you will develop skills that employers are looking for. You will focus on researching, collecting data, and analyzing data and computing problems. You will learn how to program – a valuable skill that is sought-after in science and IT fields – and you will use your programming skills to problem-solve and innovate.
Unique Elements of Program
Option to earn ACS-certified degree for BS in Chemistry
---
Careers & Outcomes
With the rapidly changing world of technology at our fingertips, finding innovative solutions in science is key to solving world problems. With the combination of programming skills, problem-solving capability and innovative thinking from this dual degree program, you will be ready to make a positive impact.
Job Titles
Research Scientist
Clinical Researcher
Programmer
IT Specialist
Computational Chemist
Senior Drug Investigator
Pharmaceutical Researcher
Machine Learning Engineer
Scientific Computing Engineer
Take a Virtual Tour
Located on the lower level of Cornelia Hall, the Research Lab is just one of the labs used by students taking science courses. With state-of-the-art equipment, the labs provide valuable hands-on research experience, right on campus!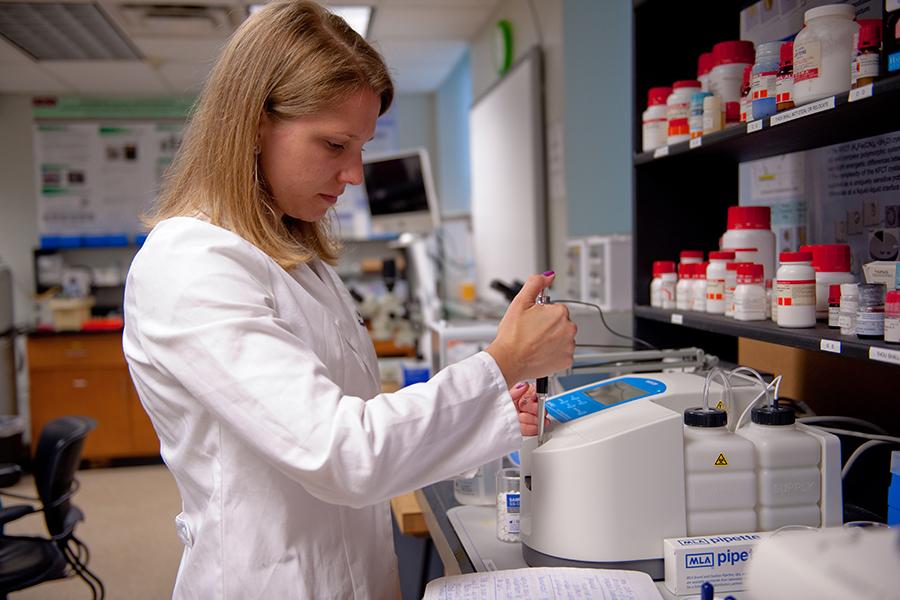 Program Highlights
Research Opportunities
You will be involved in high-quality research that will enable you to improve your problem-solving skills, learn new lab techniques, and explore chemistry outside of the classroom.
Summer research experiences are available and supported by the CBL Scholars Program, the NSF DESIRE Scholars Program, Iona Summer Undergraduate Research Experience (SURE) grants, and individual faculty research awards.
Innovative Collaboration
Iona's Computer Science Department collaborates with the Hynes Institute for Entrepreneurship & Innovation on several ventures, including app development. The institute is a hub for creative thinking, problem-solving and next level innovating – the perfect environment to bring your chemistry and computer science knowledge together!
National Science Foundation
Iona University has been awarded funding from the National Science Foundation (NSF) to recruit, support and retain undergraduate students majoring in Biochemistry, Chemistry and Computer Science. The goal of NSF S-STEM Program – Scholarships in Science, Technology, Engineering and Math is to increase the number of undergraduates on a successful path to pursue further education and careers in STEM.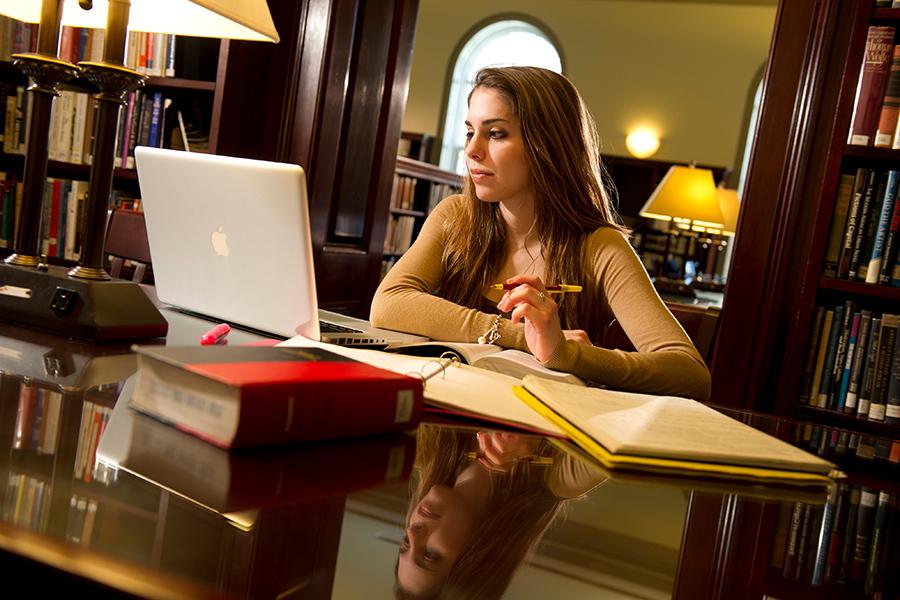 Find Out what an Iona Education Can Do For You
Visit Campus
Our scenic campuses, located just 20 miles from midtown Manhattan, truly do offer the "best of both worlds." Let us show you around, answer your questions and give you a feel of our tight-knit community.
Apply Today
If you're considering applying to Iona, you're not alone! Since 2019, our new-student enrollment is up nearly 30%. Additionally, 99% of our first-year students receive institutional scholarships or grant aid.
Request More Information
Learn more about Iona University today!