Master's Degree in Teaching (MST)
Why Teaching?
A Master of Science in Teaching (MST) degree allows you to change your career path to education and have the opportunity to positively and significantly impact the lives of young learners. If you have a passion to change lives, it's never too late to make a career switch to teaching.
Why Study Teaching at Iona?
At Iona University, our master's degree in teaching is specifically designed for career changers who have a bachelor's degree but lack formal training in teacher education. The coursework for the MST degree prepares you for the New York State Teachers' Certification Examinations (NYSTCE) after graduation.
Iona's fieldwork-driven program offers opportunities to work in school communities early and often, equipping you with confidence and relevant experiences as you approach your first teaching position. Our master's program boasts a highly successful EDTPA (NYS videotaped teacher portfolio exam) pass rate. Learn more about New York teacher certifications and our Iona workshops.
Iona's Education Department has a very supportive atmosphere through a close knit cohort and convenient evening classes that allow you to balance your job, coursework and family life. Throughout your MST degree program, you benefit from our dedicated faculty, who have first-hand experiences as classroom teachers. They act as your mentors and career advisers, helping you achieve success as you switch to a teaching career.
MST Program Options
The Master's in Teaching programs prepare you to teach a specific age group or subject area.
These MST program areas parallel the respective requirements for teacher certification in New York.
What You'll Learn
Throughout your master's in teaching, you will develop the skills and experience to teach children and young adults in diverse settings and subject areas. The New York State-approved curriculum addresses a variety of topics important to the modern classroom including multicultural education, curriculum research, multimedia and educational philosophies.
A strong student-teaching component fosters the practical skills of developing and presenting effective lesson plans as well as gaining a holistic understanding of how students learn effectively. Having rigorous fieldwork experiences is one reason that Iona graduates boast an impressive teacher placement rate after earning their MST degree.
---
Supportive Faculty
From coursework to career advice, Iona's instructors are accessible and committed to your success as you make the career switch to teaching. They use their experiences, networks and research expertise to provide research-grounded and field-based instructional experiences. You are not simply earning a master's degree in teaching; you are prepared to become a transformative educator.
Accreditation
Iona University is a member in good standing of the Association for Advancing Quality in Educator Preparation (AAQEP). Our programs are working toward accreditation under the AAQEP standards.
Strong Networks
Iona's faculty and alumni have developed strong partnerships with area schools, which allows us to provide a variety of student-teaching experiences to fully prepare you for the classroom. As you embark on your teaching career, you can count on a network of support as our alumni are always eager to help fellow Iona Gaels.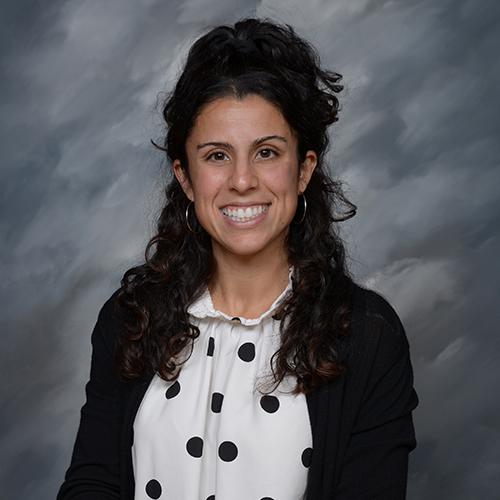 Iona prepared me for my career by empowering me and providing me with the tools to constantly seek out more. The assignments and curriculum were intriguing and relevant during my time at Iona, and my professors always took the time to get to know me.
Lauren Iorio, '16MST, Principal at Saint Barnabas Elementary School
Read more about Lauren
Teaching Careers & Outcomes
Earning a master's degree in teaching prepares you for a career in education as well as the requirements for New York teacher certification. Teaching is a fulfilling profession that offers you the opportunity to make your mark on today's youth by spreading knowledge and skills to future leaders, thinkers and do-ers!
Where our Graduates Have Worked:







Learn more about the MST degree at Iona!
Iona University's Master of Science in Teaching offers the knowledge and skills necessary to make a career switch to teaching. With programs in Adolescent, Childhood and Special Education, you will be equipped to pursue New York State teacher certification and begin your path in education.
Request information to learn more about our master's degree in teaching or take the next step to begin your application.
Find Out what an Iona Education Can Do For You
Visit Campus
Our scenic campuses, located just 20 miles from midtown Manhattan, truly do offer the "best of both worlds." Let us show you around, answer your questions and give you a feel of our tight-knit community.
Apply Today
If you're considering applying to Iona, you're not alone! During the past two years, our new-student enrollment has spiked 32%. Additionally, graduate students automatically qualify for consideration of merit scholarships during their graduate program.
Request More Information
Learn more about Iona University today!