Speech-Language Pathology & Audiology (BA)
Why Speech-Language Pathology & Audiology?
Speech, hearing, expression, communication: it's easy to take all of these for granted. The study of Speech-Language Pathology & Audiology reveals just how complex and critical they are, giving you the tools to put scientific and theoretical understanding into practice in many different growing fields of service and professional advancement.
Why Study Speech-Language Pathology & Audiology at Iona?
Our program is committed to the theoretical and applied study of typical and disordered speech and language development across the lifespan. With a student-centered approach, we will educate you to become a superior communicator who will teach, train and empower others to communicate to the best of their ability. Our program will provide the foundation needed to continue your studies at the graduate school level.
You'll benefit from our small class sizes and supportive teaching, which provides one-on-one attention and guidance. Our faculty are active practitioners in the field who can help you make the professional connections you'll need as you enter the workplace.
What You'll Learn
Your coursework will prepare you for therapeutic effectiveness and professional success and cover areas of:
Normal acquisition of speech and language;
Anatomy and physiology of the speech mechanism;
Hearing and speech science;
Audiology; and
Phonetics.
---
Program Highlights
Early Acceptance Dual Degree
You have the opportunity to pursue a dual bachelor's and master's degree that is tailored for pursuing a career as a speech-language pathologist. Students enrolled in our dual BA/MA program benefit from many advantages, including early acceptance to the graduate program, exemption from taking the GRE and saving on graduate school application costs!
Speech, Language and Hearing Clinic
At the Iona College Speech, Language and Hearing Clinic, you'll have the opportunity to work as a clinician serving community members in a full-service speech and hearing teaching clinic specializing in patient-centered care.
Alumni Network
Our large alumni network also helps facilitate internship and service-learning opportunities, and we regularly invite guest speakers into the classroom to keep you abreast of opportunities and best practices in the field.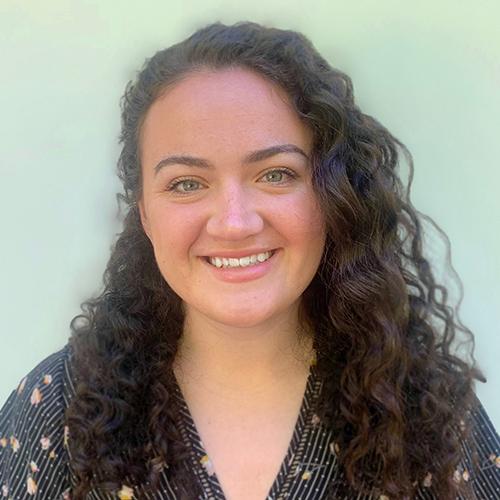 I think that communication is one of the most important aspects of our world, so if I have the chance to help someone improve their communication skills or learn to speak again, I think it would be such an honor.
Katie Feeney '22
Read More About Katie
Careers & Outcomes
Create treatment plans and help to improve the lives of people with speech disorders. Empower those around you with your skill set in hospitals, care centers, and so much more. 
Job Titles:
Speech-Language Pathologist
Audiologist
Paraprofessional Educator
Licensed speech language professionals may work in:
Hospitals
Nursing Homes
Public School Systems
Private Practices