If your calling is to save lives and provide the highest quality of patient care, you will find your way through our Nursing Department.
Nursing has been named the most trusted profession for the past twenty years. If you want to discover your calling to join this noble profession, make Iona Nursing your educational home.
With a strong foundation in the liberal arts and sciences that is rooted in Iona's mission and philosophy that embraces intellectual inquiry, appreciation for diversity, learning outside the lines, and serving society, your journey to become a morally-reflective and critically-thinking healthcare professional starts at Iona.
You will learn in a caring academic community that supports your individual learning needs, using state-of-the art simulation and technology that mimics current healthcare settings. You will learn to become an integral member on an interprofessional team while providing the highest-quality, patient-centered care to diverse populations across the lifespan and continuum of care in internationally renowned healthcare facilities.
You will learn to be an advocate, leader, and compassionate nurse from exceptional faculty who are practicing clinicians and are here to support your successful educational journey.
If you are ready to become a nurse that is prepared for the challenges of our future healthcare environment, discover Iona Nursing.
The Kelly Center for Health Sciences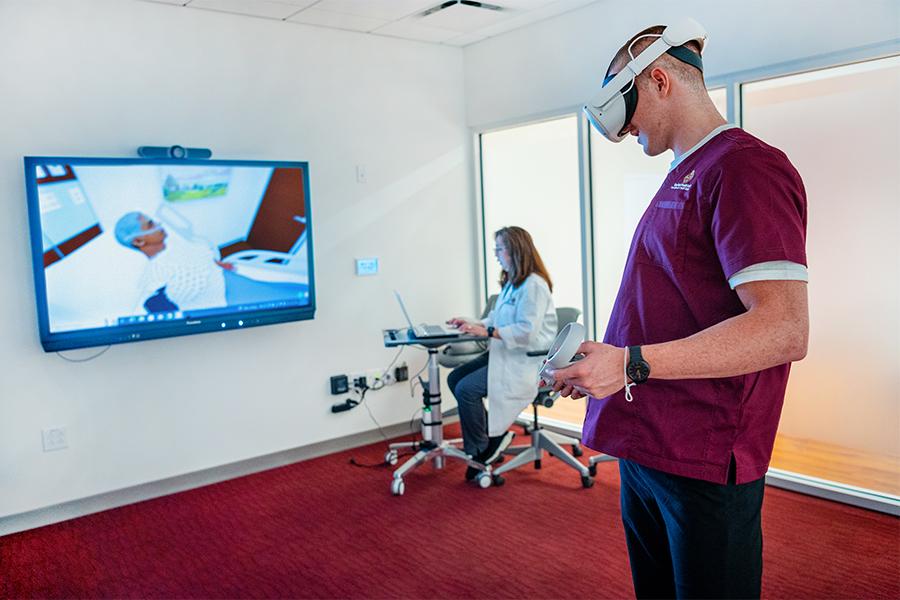 Mission Statement
To provide high quality, accessible educational experiences that challenge and empower students to become nurse leaders working at the forefront of health care. We are committed to preparing students who are liberally educated, clinically competent, and will be compassionate, empathetic and ethical professionals. Iona's nursing program, consistent with Iona University's mission, will provide an educational environment that embraces intellectual inquiry, commitment to excellence, service to others, and an appreciation for inclusion and diversity.