Undeclared Major Students
What Does It Mean To Be Undeclared?
To be an undeclared student simply means that you have not selected your major yet.
Often, students are concerned that enrolling without a decided major will negatively impact their college experience; however, beginning your college education as an undeclared student is common and brings a number of benefits, including:
Ample opportunities to discover new academic interests.
Allows you to focus on completing your general education requirements.
Helps you build a diverse set of skills and wide-ranging interests by exploring various academic disciplines.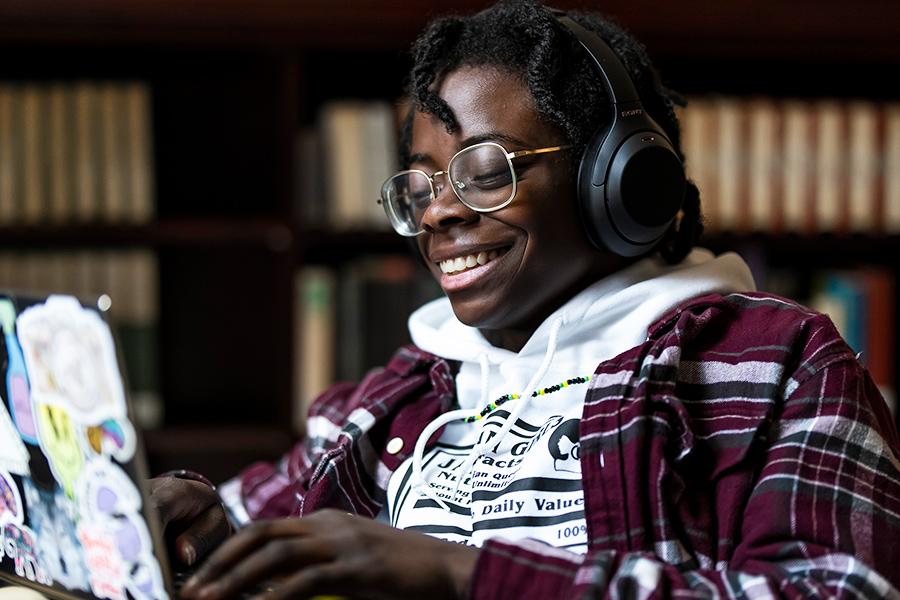 Uncover New Passions Through Iona's Core Curriculum
Being an undeclared student invites you to explore endless possibilities of what you can study, what career path you will embark on and who you want to become.
We pride ourselves on the quality of our liberal arts education and encourage students to discover new interests and skills through our exploratory Core Curriculum. The Core Curriculum introduces students to a variety of subjects that will expand their knowledge and round out their skill set. Most importantly, it allows students to take time to see what discipline suits their personal and professional interests while still progressing toward their degree.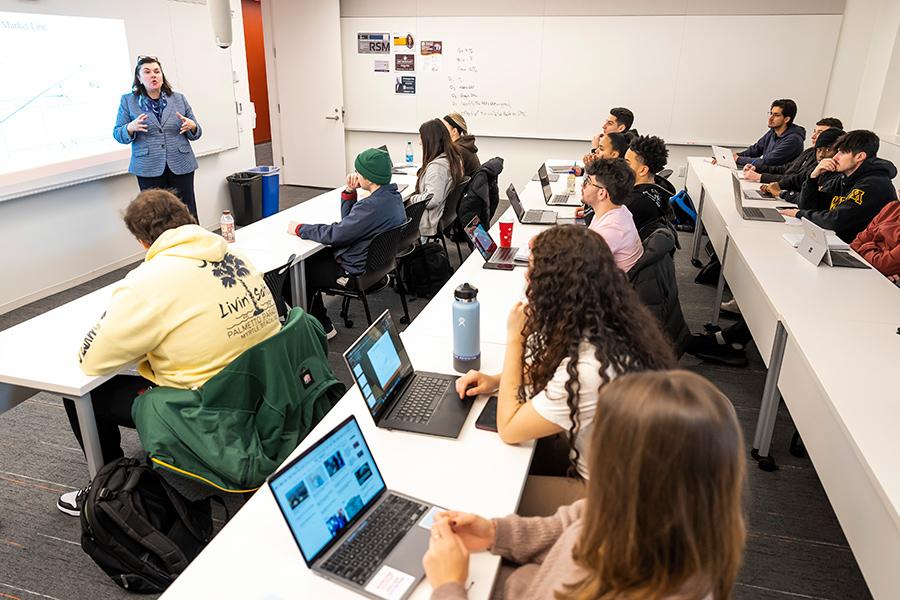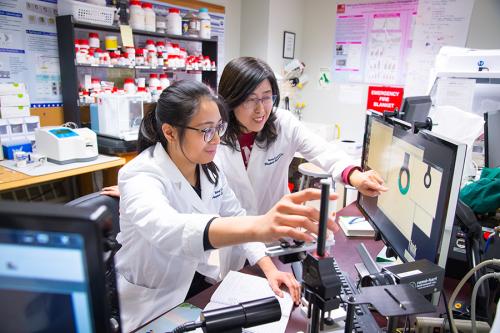 Explore Iona's Majors
From Biochemistry to Media & Strategic Communication to Entrepreneurship, Iona University offers an exciting range of majors and minors that will spark innovation and ignite your curiosity.
How To Choose a Major
Discover Your Academic Interests
Your freshman year is meant to be a time of exploration when you try new experiences, meet new people and uncover passions and talents. As an undecided major, use your freshman year and core curriculum to take courses in different disciplines to see what challenges you, sparks your interest and prompts you to acquire new skills, which makes your decision easier.
Connect With an Advisor
When facing an important decision like selecting the degree program you wish to pursue, it's essential to connect with someone who can help you make an informed decision.
An academic advisor, career coach or faculty member can be a valuable resource to you in the degree selection process. They can provide helpful insight into the program experience, planning your career trajectory and answering any general questions about the degree requirements or how a major may suit your personal and professional interests.
Get Involved
While the coursework will influence what you want to major in, it's also a good idea to investigate your interests outside of the classroom by getting involved in on-campus organizations, clubs or student groups. Not only does this encourage you to connect with different classmates who may have similar interests, but you can also discover new passions of your own in a fun, non-academic context.
You can also look outward to become more engaged in your community by volunteering at local organizations or nonprofits. This helps you to expand your network of connections beyond your college and engage with local professionals to learn more about what it's like to work in an industry or field. With our emphasis on service-learning, you have ample opportunities to serve local and global communities while also acquiring real world experience.
Do Your Research
Earning your degree is an investment of time, energy and resources, and you want to ensure that your degree sets you up for a successful career post-graduation. It's critical to learn about what careers are available to graduates with specific degrees, what the earning potential is, whether or not a graduate degree is required and what your job responsibilities will look like.
The following websites are helpful, reliable resources to find all sorts of career information, including earning potential, employment outlook, job responsibilities, education requirements and more:
Iona's Center for Career Development also provides you with a variety of interactive tools, including Focus2 and "What Can I Do With a Major In…", to help you explore what majors and career paths will suit you best. Partnered with the expertise of our career coaches, our career assessment resources set you up for success upon graduation.
How Do I Declare My Major?
Declaring your major is an exciting next step in your Iona journey. Once you've identified your major, you must speak with the department chair that oversees your desired major. The chair will then declare your major. Please note that certain majors have requirements that must be fulfilled before declaration.
If you need help with declaring your major or have other questions, email the Iona Center for Advising and Academic Services.
Resources for Undeclared Students
Advising
The Center for Advising and Academic Services is ready to help you navigate your college experience. From assisting with course enrollment to supporting your degree completion, our advising staff will be with you every step, ensuring you'll be ready to choose a major you're passionate about and pursue your educational and professional goals.
Career Development
Iona's Career Center provides valuable resources and tools to plan your future career. Our career coaches will help you build your networking skills, discover your unique talents and strengths and guide you through finding a suitable job or internship opportunity.
Frequently Asked Questions About Being an Undeclared Major
No, Iona does not require students to declare their major until the end of their sophomore year. This means you can remain undeclared through your freshman and sophomore years, giving you plenty of time to discover what degree program will help you achieve your personal and professional goals.
No, not necessarily. However, there are certain majors that require core classes that fall outside of the core curriculum. If you select one of these majors and wish to graduate on time, it is recommended that you get a head start on these courses.
Choosing between two majors can be a difficult decision, but you don't have to make it alone. Iona's academic advising staff can help you navigate which degree path will prepare you for whichever career you wish to pursue. Some students may opt to complete a double major, while others may decide to pursue a single major. 
If you have varied interests but only wish to work toward a single major, it may be worthwhile to consider adding a minor to your course of study. With more than 35 minors, you can diversify your expertise and expand your skillset to help you stand out in your post-graduation job search or if you continue to graduate school.
The first step is learning what degree options are available. Begin by exploring the academic majors offered that interest you, what classes each major requires and what career opportunities that degree may lead to. We also encourage undecided students to meet with a career coach in the Career Center. They'll be able to help you explore career options and start developing your professional aspirations and goals.
We recommend that you visit Iona's Career Center to receive personalized support from our team of career coaches. They'll guide you on using our online "What Can I Do with a Major in…" tool, discover what careers are associated with specific majors and locate exciting job and internship opportunities.
No, while your major can help you secure your first entry-level job upon graduation, it does not determine your entire career trajectory. As an Iona graduate, you will have a diverse range of skills and areas of expertise that will allow you to shape and redefine your career path regardless of your major. Additionally, you have access to our Gaels Connect platform, which connects you to our +50,000 alumni network, making it easy for you to keep in touch with your fellow Iona alumni and network in impactful ways.
---
Find Out What an Iona Education Can Do For You
Visit Campus
Our scenic campuses, located just 20 miles from midtown Manhattan, truly do offer the "best of both worlds." Let us show you around, answer your questions and give you a feel of our tight-knit community.
Apply Today
If you're considering applying to Iona, you're not alone! Since 2019, our new-student enrollment is up nearly 30%. Additionally, 99% of our first-year students receive institutional scholarships or grant aid.
Request More Information
Learn more about Iona University today!