American Democracy in Crisis: Iona College Professor Dr. Jeanne Zaino Headlines Book Tour
Political science professor explores how to create a more accountable, effective and responsive U.S. government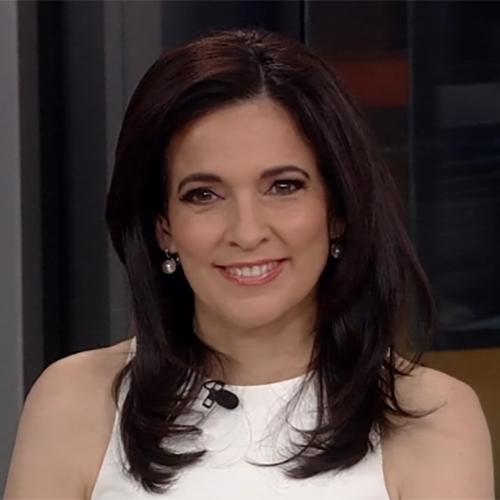 NEW ROCHELLE, N.Y. — Author and Iona College political science professor Dr. Jeanne Zaino will participate in two sponsored events to discuss her latest book, "American Democracy in Crisis: The Case for Rethinking Madisonian Government." Released earlier this year, "American Democracy in Crisis" explores the public's distrust of American government while offering specific reform proposals to create a more accountable, effective and responsive system.
A timely and relevant read, "American Democracy in Crisis" covers the government's response in the face of widespread challenges, most recently using COVID-19 as an example. The deadliest pandemic in over a century, the virus led to an unimaginable toll of sick and dead and left more than 30 million Americans unemployed. Zaino's book explores why the public finds itself in these situations, why the government is unable to respond to key challenges and what we can do to fix these issues moving forward.
Zaino's first stop will be with the Noah Webster House & West Hartford Historical Society on Tuesday, September 14 at 7 p.m. This collaboration is significant as Zaino's book explores politics in the era of Noah Webster, an 18th century lexicographer who created the first American dictionary, and argues that in order to understand modern political challenges, we must first study and understand the governmental system as it was established.
Register now: Tuesday, September 14, 7 p.m.
Next, Zaino will partner with James Madison's Montpelier to host "Constitution 101 with Jeanne Zaino" on Sunday, November 21 at 5 p.m. Zaino will join the Montpelier team to delve into the system that the Framers of the Constitution – led by James Madison – designed and how it continues to affect our everyday lives.
Register now: Sunday, November 21, 5 p.m.
"This book was written almost entirely on campus through the pandemic, so it's even more exciting for me to share these opportunities with Iona students," Zaino said. "I tested a lot of the chapters with students and they helped challenge the concepts I worked on. I'm proud to take what we created as a community and share it with the world."
ABOUT IONA
Founded in 1940, Iona College is a master's-granting private, Catholic, coeducational institution of learning in the tradition of the Edmund Rice Christian Brothers. Iona's 45-acre campus is just 20 miles north of Midtown Manhattan. With a total enrollment of nearly 4,000 students and an alumni base of over 50,000 around the world, Iona is a diverse community of learners and scholars dedicated to academic excellence and the values of justice, peace and service. Iona is highly accredited, offering undergraduate degrees in liberal arts, science, and business administration, as well as Master of Arts, Master of Science and Master of Business Administration degrees and numerous advanced certificate programs. Iona's LaPenta School of Business is accredited by AACSB International, a prestigious recognition awarded to just five percent of business schools worldwide. The Princeton Review recognized Iona's on-campus MBA program as a "Best Business School for 2021." Iona College also recently launched a new, fully online MBA program for even greater flexibility. In July 2021, Iona College and NewYork-Presbyterian announced the establishment of the NewYork-Presbyterian Iona School of Health Sciences, to be principally located on the College's new campus at 171 White Plains Road, Bronxville, N.Y. Supported by a $20 million gift from NewYork-Presbyterian, the NewYork-Presbyterian Iona School of Health Sciences is expected to offer a new vision for collaborative health care education, modern workforce development, and community care.