Dean of Harvard's Radcliffe Institute to Lead Civil Rights Discussion at Iona College February 3
Tomiko Brown-Nagin to highlight acclaimed new book, "Civil Rights Queen: Constance Baker Motley and the Struggle for Equality"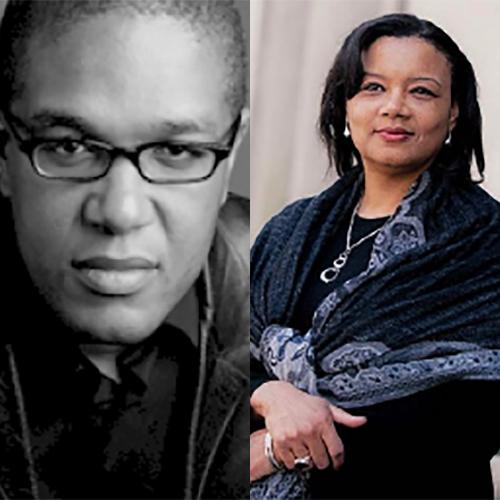 NEW ROCHELLE, N.Y. – Born to an aspirational blue-collar family during the Great Depression, Constance Baker Motley was expected to find herself a good career as a hairdresser. Instead, she became the first black woman to argue a case in front of the Supreme Court, the first of 10 she would eventually argue.
In a new biography, "Civil Rights Queen: Constance Baker Motley and the Struggle for Equality," Tomiko Brown-Nagin brings Motley to life. An award-winning scholar and legal historian, Brown-Nagin is dean of Harvard's Radcliffe Institute for Advanced Study, the Daniel P.S. Paul professor of constitutional law at Harvard Law School and professor of history at Harvard.
On Thursday, February 3, from 6 p.m. to 7:30 p.m., Brown-Nagin will draw from her life's work and latest book as she leads a civil rights discussion at Iona College. The hybrid in-person and virtual event is hosted by the Institute for Thomas Paine Studies (ITPS) and co-sponsored by the Office of Diversity, Equity and Inclusion at Iona College. It will be moderated by journalist, author and novelist Christopher J. Farley. Registration is required and open to the public.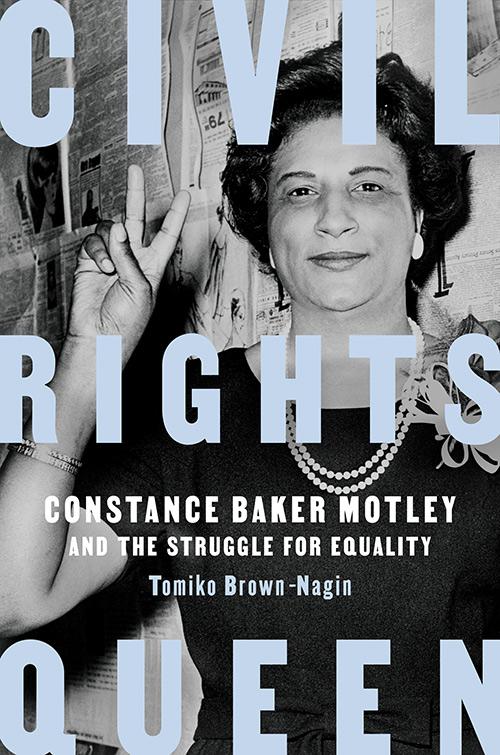 Brown-Nagin compels readers and audiences to ponder some of our most timeless and urgent questions: How do the historically marginalized access the corridors of power? What is the price of the ticket? How does access to power shape individuals committed to social justice?
"We are so grateful to welcome Tomiko Brown-Nagin, a leading civil rights and legal scholar, as she engages us in this important dialogue," said Nora Slonimsky, Ph.D., Gardiner assistant professor of history and director of the ITPS at Iona. "It is forever timely and necessary to learn about the events that shaped the course of our nation's history, and in this case, Constance Motley's life is brought to the forefront in a way that exemplifies her bravery and brilliance."
"Civil Rights Queen" captures the story of a remarkable American life, and is the first major biography of one of the nation's most influential yet least known activist lawyers. The only black woman member in the legal team at the NAACP's Inc. Fund at the time, Motley defended Martin Luther King in Birmingham, helped to argue in Brown vs. The Board of Education, and played a critical role in vanquishing Jim Crow laws throughout the South. She was the first black woman elected to the state Senate in New York, the first woman elected Manhattan Borough President, and the first black woman appointed to the federal judiciary.
"We look forward to welcoming Tomika Brown-Nagin for what is sure to be an eye-opening conversation," said Sumita Furlong, Ph.D., Iona's chief diversity officer. "From the Civil Rights movement to modern American history and the ongoing struggle for equality, there will be so much for our students and campus community to take in from such distinguished speaker."
In 2019, Brown-Nagin was appointed chair of the Presidential Committee on Harvard and the Legacy of Slavery. She is a member of the American Academy of Arts and Sciences, of the American Philosophical Society, and of the American Law Institute, and a distinguished lecturer for the Organization of American Historians. Her previous book, "Courage to Dissent: Atlanta and the Long History of the Civil Rights Movement" won the Bancroft Prize in 2011.
ABOUT IONA
Founded in 1940, Iona College is a master's-granting private, Catholic, coeducational institution of learning in the tradition of the Edmund Rice Christian Brothers. Iona's 45-acre New Rochelle campus and 28-acre Bronxville campus are just 20 miles north of Midtown Manhattan. With a total enrollment of nearly 4,000 students and an alumni base of over 50,000 around the world, Iona is a diverse community of learners and scholars dedicated to academic excellence and the values of justice, peace and service. Iona is highly accredited, offering undergraduate degrees in liberal arts, science, and business administration, as well as Master of Arts, Master of Science and Master of Business Administration degrees and numerous advanced certificate programs. Iona's LaPenta School of Business is accredited by AACSB International, a prestigious recognition awarded to just five percent of business schools worldwide. The Princeton Review recognized Iona's on-campus MBA program as a "Best Business School for 2021." Iona College also recently launched a new, fully online MBA program for even greater flexibility. In July 2021, Iona College and NewYork-Presbyterian announced the establishment of the NewYork-Presbyterian Iona School of Health Sciences, to be principally located on the College's new campus at 171 White Plains Road, Bronxville, N.Y. Supported by a $20 million gift from NewYork-Presbyterian, the NewYork-Presbyterian Iona School of Health Sciences is expected to offer a new vision for collaborative health care education, modern workforce development, and community care.