Dr. Sheila E. Garland Appointed Interim Director of Nursing at Iona College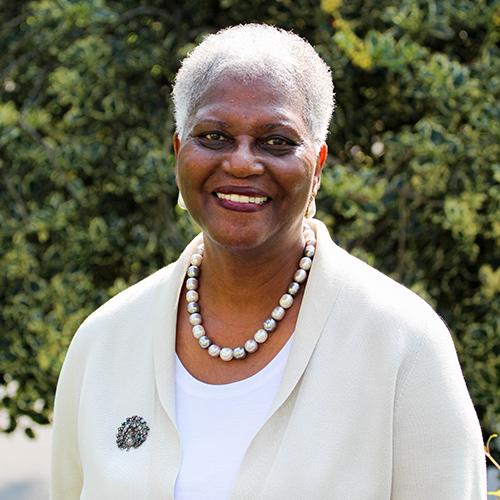 NEW ROCHELLE, N.Y. —Iona College has appointed Dr. Sheila E. Garland, RN, as interim director of its nursing program.
Garland is a former dean of the Patty Hanks Shelton School of Nursing at Hardin-Simmons University and McMurray University, both in Abilene, Texas. She has a doctorate in Nursing Education from Teachers College, Columbia University.
"Dr. Garland has an extensive record of leadership, teaching, academic achievement and scholarship that will enrich Iona College's nursing program," said Darrell P. Wheeler, Ph.D., MPH, ACSW, Iona College provost and senior vice president for Academic Affairs. "Our nursing students will benefit greatly from her wisdom and experience."
Garland's past academic posts include serving as dean of health sciences at Georgia Perimeter College; as interim provost at The Christ College of Nursing and Health Sciences; and as dean and professor at Mountain State University School of Nursing.
Her appointment comes at a time of great expansion for Iona's nursing and health sciences programs. Iona launched its bachelor of science degree program in nursing in the fall of 2020, with both a traditional undergraduate program and an accelerated, 15-month, second-degree program, whose first class is expected to graduate in December.
In addition, the College recently announced the establishment of the NewYork-Presbyterian Iona School of Health Sciences, to be principally located on the College's newly acquired campus at 171 White Plains Road in Bronxville. Building upon Iona's existing health science programs and planning to develop new areas of study, the  NewYork-Presbyterian Iona School of Health Sciences is expected to offer a new vision for collaborative health care education, modern workforce development and community care.
 "I am honored to be joining Iona College at such a transformative time," Garland said. "I look forward to working with students, faculty and the Iona community at large to help begin preparations for the transition to a new school and also to continue building upon Iona's incredible legacy of educating students who make a positive difference in the world around them."
Garland's research interests include diabetes, obesity, health literacy and disparities. She has conducted research in the areas of Type 2 diabetes, African American women and health disparities.
Her awards include the Research Achievement Award as a STAR Fellow (Step Toward Academic Research) at the Texas Center for Health Disparities at the University of North Texas Health Science Center. She also participated in the American Association of College Nursing (AACN) fellowship in the Leadership for Academic Nursing Program from 2011-2012. Garland received her bachelor's and master's degrees in science from Adelphi University in Long Island. She currently resides in New Rochelle.
ABOUT IONA
Founded in 1940, Iona University is a master's-granting private, Catholic, coeducational institution of learning in the tradition of the Edmund Rice Christian Brothers. Iona's 45-acre New Rochelle campus and 28-acre Bronxville campus are just 20 miles north of Midtown Manhattan. With a total enrollment of nearly 4,000 students and an alumni base of over 50,000 around the world, Iona is a diverse community of learners and scholars dedicated to academic excellence and the values of justice, peace and service. Iona is highly accredited, offering undergraduate degrees in liberal arts, science, and business administration, as well as Master of Arts, Master of Science and Master of Business Administration degrees and numerous advanced certificate programs. Iona's LaPenta School of Business is accredited by AACSB International, a prestigious recognition awarded to just five percent of business schools worldwide. The Princeton Review recognized Iona's on-campus MBA program as a "Best Business School for 2021." Iona University also recently launched a new, fully online MBA program for even greater flexibility. In July 2021, Iona University and NewYork-Presbyterian announced the establishment of the NewYork-Presbyterian Iona School of Health Sciences, to be principally located on the University's new campus in Bronxville, N.Y. Supported by a $20 million gift from NewYork-Presbyterian, the NewYork-Presbyterian Iona School of Health Sciences offers a new vision for collaborative health care education, modern workforce development, and community care. On July 1, 2022, Iona officially changed its status from College to University, reflecting the growth of its academic programs and the prestige of an Iona education.