First Female President of the New York Stock Exchange and Pioneering Scholar to Deliver Iona College Commencement Addresses
Iona's 78th annual Commencement ceremony will take place May 21 on Iona's New Rochelle campus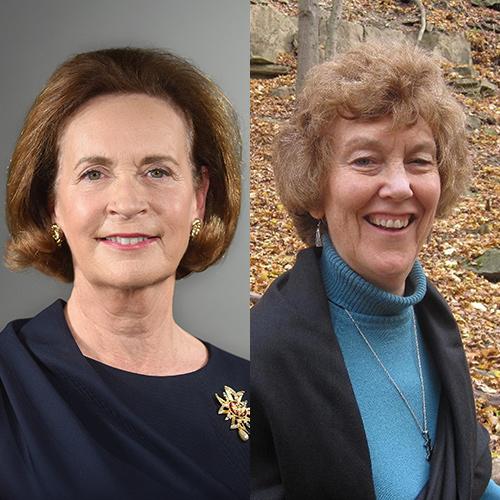 NEW ROCHELLE, N.Y. — Catherine Kinney '74, the first female president of the New York Stock Exchange (NYSE), and Mary Evelyn Tucker, Ph.D., senior lecturer and senior research scholar at Yale University, will deliver Iona College's 2022 undergraduate and graduate Commencement keynote addresses, respectively. The 78th annual Commencement will take place on May 21, 2022 on Mazzella Field.
"Both Catherine Kinney and Dr. Mary Evelyn Tucker showcase what it means to be a leader and innovator," said Iona College President Seamus Carey, Ph.D. "Having forged their own paths, they serve as trailblazers in their chosen fields as well as examples of the places that hard work, passion and dedication can take you. We are delighted for them to address the Class of 2022."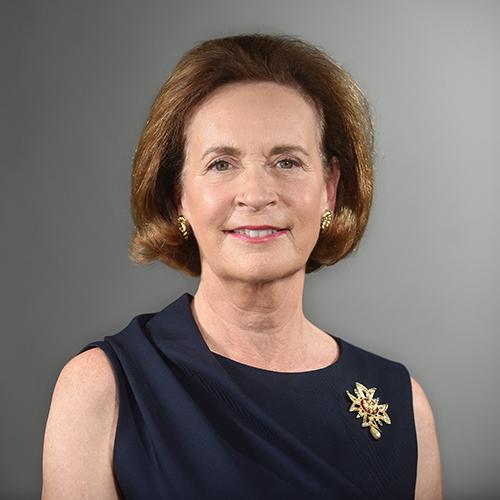 An Iona alumna, Kinney received her bachelor of arts in 1974 and graduated magna cum laude. She later attended Harvard Business School and joined the NYSE in 1974. There, she rose in the ranks – holding several management positions and eventually serving as president and co-chief operating officer from 2002-2008. Before retiring in April 2009, Kinney served as a member of the integration team in Paris, following a merger between NYSE and Euronext. Her C-suite experiences in technology, operations, marketing, sales and regulation allowed her to bring a unique perspective to various boards and management teams.
Today, Kinney is an independent director at three public companies – MetLife, MSCI and SolarWinds. She serves on the Audit, Compensation, Finance and Risk Committees at MetLife; Nominating and Governance Committee at MSCI; and chairs the Nominating and Governance Committee, while an active member of the Audit Committee at SolarWinds. Kinney also served on the boards of Securities Industry Automation Corporate (SIAC), Depository Trust Co., Georgetown University and New York City Ballet.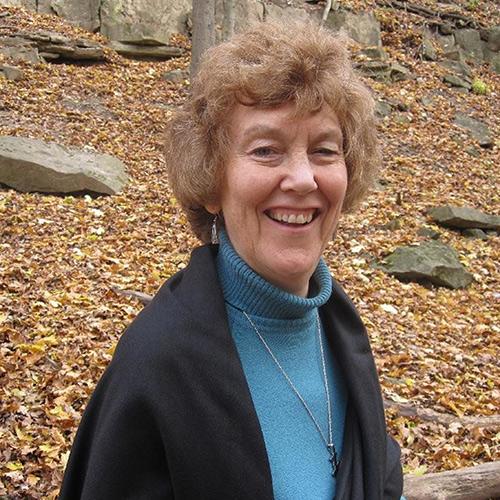 Tucker, meanwhile, was an assistant professor of history at Iona University from 1984-1989 prior to becoming a senior lecturer and senior research scholar at Yale University. Today, she teaches in a joint master's program in religion and ecology between the Yale School of the Environment and the university's Divinity School. In partnership with her husband, Dr. John Grim, Tucker is also co-founder and co-director of the Yale Forum on Religion and Ecology, an international, multireligious project contributing to a new academic field. Together, they have organized a series of 10 conferences on world religions and ecology at the Center for the Study of World Religions at Harvard Divinity School.
In 2011, Tucker collaborated with Brian Swimme to write the Emmy Award-winning PBS film, "Journey of the Universe," which tells an epic story of cosmic, Earth and human transformation from The Big Bang to today. 
In her area of special research in Confucianism, Tucker has written several books including "Moral and Spiritual Cultivation in Japanese Neo-Confucianism" and "The Philosophy of Qi." In partnership with noted Confucian scholar Tu Weiming, Tucker also edited two volumes of "Confucian Spirituality."
Tucker received her Ph.D. in Japanese Confucianism from Columbia University, MA in the History of Religions from Fordham University, MA in English from SUNY Fredonia, and BA in English from Trinity College.
Kinney will address undergraduates at 10 a.m. and Tucker will deliver her address to graduate students at 3 p.m. They will both receive honorary doctoral degrees from Iona.
ABOUT IONA
Founded in 1940, Iona University is a master's-granting private, Catholic, coeducational institution of learning in the tradition of the Edmund Rice Christian Brothers. Iona's 45-acre New Rochelle campus and 28-acre Bronxville campus are just 20 miles north of Midtown Manhattan. With a total enrollment of nearly 4,000 students and an alumni base of over 50,000 around the world, Iona is a diverse community of learners and scholars dedicated to academic excellence and the values of justice, peace and service. Iona is highly accredited, offering undergraduate degrees in liberal arts, science, and business administration, as well as Master of Arts, Master of Science and Master of Business Administration degrees and numerous advanced certificate programs. Iona's LaPenta School of Business is accredited by AACSB International, a prestigious recognition awarded to just five percent of business schools worldwide. The Princeton Review recognized Iona's on-campus MBA program as a "Best Business School for 2023." Iona University also recently launched a new, fully online MBA program for even greater flexibility. In July 2021, Iona University and NewYork-Presbyterian announced the establishment of the NewYork-Presbyterian Iona School of Health Sciences, to be principally located on the University's new campus in Bronxville, N.Y. Supported by a $20 million gift from NewYork-Presbyterian, the NewYork-Presbyterian Iona School of Health Sciences offers a new vision for collaborative health care education, modern workforce development, and community care. On July 1, 2022, Iona officially changed its status from College to University, reflecting the growth of its academic programs and the prestige of an Iona education.