Five Tips for Managing Anxiety and Stress: A NewYork-Presbyterian Clinical Psychologist Provides Guidance for Iona University Students
Anthony Puliafico, Ph.D., a child and adolescent psychologist at NewYork-Presbyterian/Columbia University Irving Medical Center, visited Iona for a discussion on mental health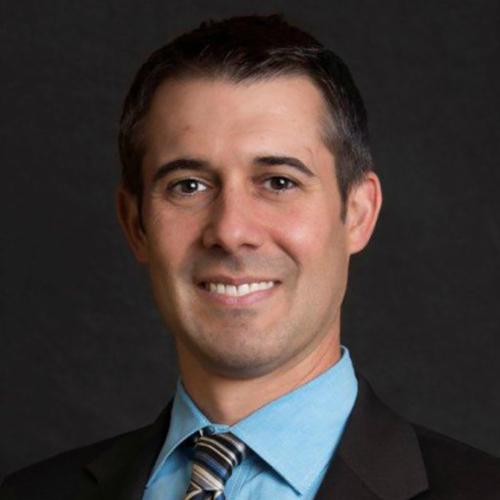 As part of Mental Health Awareness Month, Iona University recently welcomed Anthony Puliafico, Ph.D., a child and adolescent psychologist at NewYork-Presbyterian/Columbia University Irving Medical Center, for an insightful discussion on identifying and coping with stress and anxiety. Made possible through Iona's partnership with NewYork-Presbyterian, here are the top five takeaways from the conversation:
1. Practice mindfulness and be present.
Practicing mindfulness can help bring attention away from worries and focus on a specific task at hand instead. To help with this, Puliafico recommends the "five, four, three, two, one technique."
Using the five senses, this technique encourages you to focus on five things that you see in front of you during a stressful or nerve-wracking time; four things that you can hear in that moment; three things that you can touch or feel; two things that you smell and one thing that you taste.
"What that does is bring you down to your senses, taking you out of your head while giving you a simple way to focus on what's happening right then, in that moment," Puliafico said.
2. Building routines can help build focus.
Puliafico recommends incorporating "cue words" into your routine to gain motivation and also to remind yourself when it's time to let go of a mistake.
For example, after a mistake, you might say "flush" to remind yourself to flush that moment away and move on to what's next or "calm" to bring yourself back into the moment and let that mistake go. Before a big moment, you might say, "center," to help gain focus, or "technique," so that you remember that you've prepared and are ready for this moment.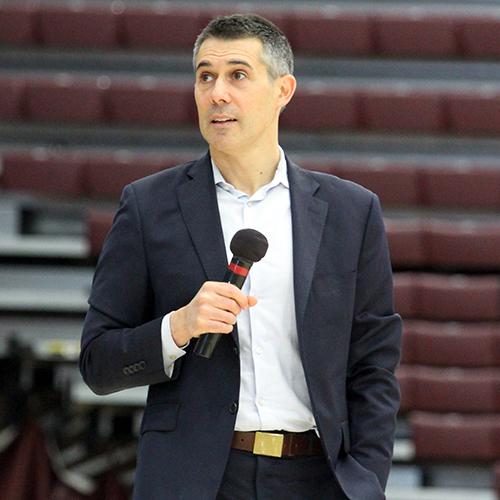 3. Think about goals that are within your control.
Break performance-based goals into smaller, controllable steps that you can tackle. Focusing on achievable goals sets you up for success, while motivating you to keep going.
"Even if you're not hitting that top-level goal just yet, focus on what you can control each day instead of measuring your worth on the bigger goals that you can't control," Puliafico said.
"Maintaining realistic expectations also encourages you to focus on effort, not on final results." 
4. Manage your stress.
When thinking about managing your stress, start out by asking yourself, "Am I doing too much?"
Do you have time for meals, sleeping, or socializing? Puliafico says that if the answers are "no" for these questions most of the time, or most of the year, that can be a problem.
To help manage stress, it's important to be intentional about commitments outside of class, work and recreational activities. Incorporate relaxing activities into your regular schedule such as meals with friends and family; physical activity like hiking, biking or swimming; non-competitive hobbies; screen breaks and mindfulness activities.
5. Approach, Don't Avoid.
While procrastination and putting off difficult tasks can decrease anxiety and give a sense of relief, it doesn't provide positive results in the long run.
"Short term, that avoidance works," Puliafico said. "The problem is, we teach ourselves that the only way to deal with stress and anxiety is to avoid it. It becomes a learning process. When we face our fears or if we do a difficult task five, or six times, the anxiety will naturally go down."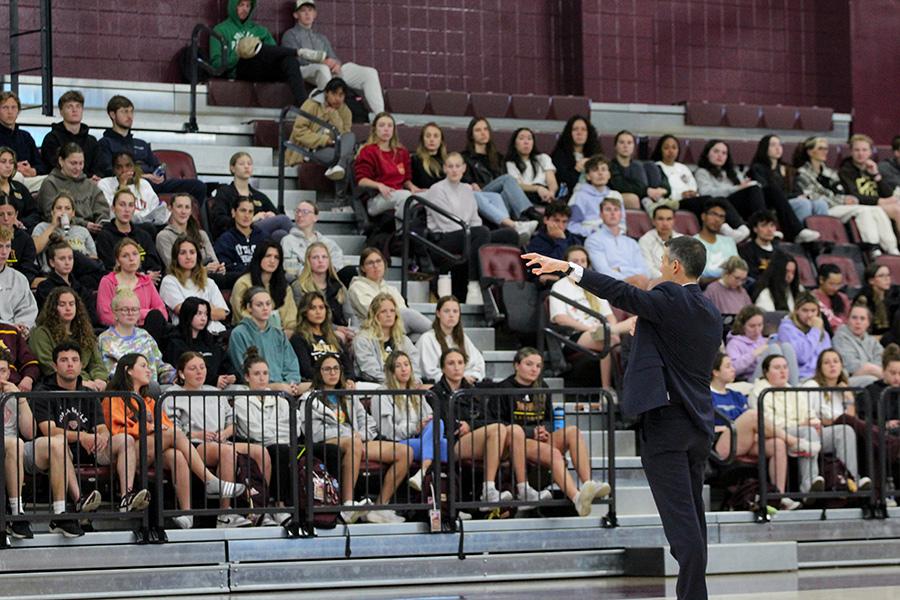 ABOUT IONA
Founded in 1940, Iona University is a master's-granting private, Catholic, coeducational institution of learning in the tradition of the Edmund Rice Christian Brothers. Iona's 45-acre New Rochelle campus and 28-acre Bronxville campus are just 20 miles north of Midtown Manhattan. With a total enrollment of nearly 4,000 students and an alumni base of over 50,000 around the world, Iona is a diverse community of learners and scholars dedicated to academic excellence and the values of justice, peace and service. Iona is highly accredited, offering undergraduate degrees in liberal arts, science, and business administration, as well as Master of Arts, Master of Science and Master of Business Administration degrees and numerous advanced certificate programs. Iona's LaPenta School of Business is accredited by AACSB International, a prestigious recognition awarded to just five percent of business schools worldwide. The Princeton Review recognized Iona's on-campus MBA program as a "Best Business School for 2023." Iona University also recently launched a new, fully online MBA program for even greater flexibility. In July 2021, Iona University and NewYork-Presbyterian announced the establishment of the NewYork-Presbyterian Iona School of Health Sciences, to be principally located on the University's new campus in Bronxville, N.Y. Supported by a $20 million gift from NewYork-Presbyterian, the NewYork-Presbyterian Iona School of Health Sciences offers a new vision for collaborative health care education, modern workforce development, and community care. On July 1, 2022, Iona officially changed its status from College to University, reflecting the growth of its academic programs and the prestige of an Iona education.