Iona Appoints Dean of School of Arts & Science
Iona College is pleased to announce the appointment of Joseph E. Stabile, Ph.D., as the new dean of the School of Arts & Science following a rigorous national search.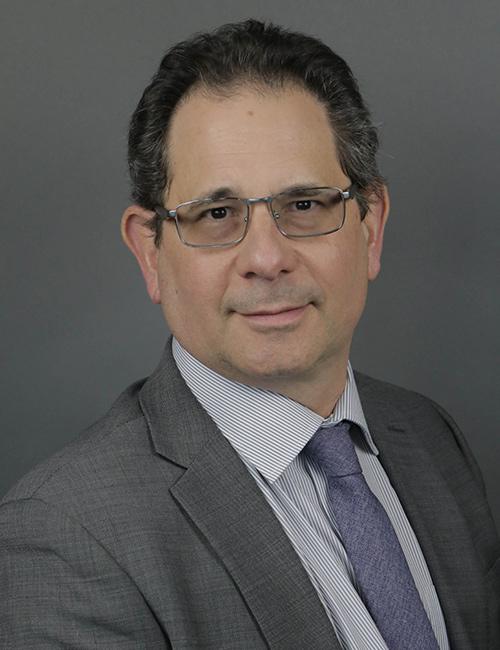 NEW ROCHELLE, N.Y. - Iona College is pleased to announce the appointment of Joseph E. Stabile, Ph.D., as the new dean of the School of Arts & Science following a rigorous national search.
"Dr. Stabile stood out amongst a strong field of almost 60 candidates from across the country. He is an accomplished faculty member and administrator whose vision for the School of Arts & Science promises continued success," said Christoph Winkler, Ph.D., endowed professor and founding program director, Hynes Institute for Entrepreneurship & Innovation.
Dr. Stabile has had a long and active presence at Iona, arriving in 1996 as an assistant professor of Biology, rising to associate professor in 2001, and achieving full professorship in 2008. Since July 2018, he has served the College as interim dean of the School of Arts & Science.
As interim dean – the leading academic officer for Arts & Science – he was charged with supervisory responsibilities for 18 undergraduate departments, eight graduate programs, seven nationally accredited programs, and an annual budget of $14 million dollars. He was also responsible for the academic experience of approximately 2,550 undergraduate and 330 graduate students, as well as for many initiatives that support student success, faculty excellence, and the mission of the College.
He has demonstrated his commitment to the College community with his service on over a dozen committees including: Health Professions Advisory Committee, Honors Council, Environmental Concerns, Arts & Science Chairs Committee, Arts & Science Curriculum Committee, Arts & Science Graduate Council, Faculty Development and Travel, and others. His dedication to providing a rewarding college experience for students can be seen through the mentorship he offered as moderator of Iona College Men's Soccer, the Hellenic Society, Heath Professions Club, IC Green (Environmental Club) and other student organizations.
"Throughout his career, Dr. Stabile has exhibited the participation, energy and engagement needed to advance the College's priority goals, which include strengthening Iona's academic portfolio and supporting student success," stated Darrell Wheeler, Ph.D., MPH, ACSW, provost and senior vice president for academic affairs. "His contributions have benefitted the College in many ways, and we are happy he will continue to contribute as dean of the School of Arts & Science."
Dr. Stabile's knowledge of the College and his service to Iona's academic growth, and the success of its students, are invaluable at a time when the College is investing heavily in its health science programs. Last year, Iona announced a new MS in Occupational Therapy, for which Dr. Stabile was instrumental in achieving candidacy status; and earlier this spring, the Master of Arts (MA) degree in Communication Sciences and Disorders (CSD) received full accreditation from the Council on Academic Accreditation in Audiology and Speech-Language Pathology (CAA) of the American Speech-Language-Hearing Association (ASHA). In 2017, Dr. Stabile negotiated an affiliation agreement with Lake Erie College of Osteopathic Medicine for early acceptance of Iona College students into medical, dental and pharmacy professional programs. This was the first articulation agreement in Iona College history that gave students a direct pathway into medical and pharmacy schools.
Dr. Stabile received his BS in biology from Fordham University, his Ph.D. from the Graduate Center of the City of New York, and was a postdoctoral research fellow at the Nelson Institute of Environmental Medicine in Sterling Forest, N.Y.
"Iona College has been my academic home, and home away from home, for the last 23 years," said Dr. Stabile. "Over this time, I have seen many successful alumni come out of the School of Arts & Science. Our students have gone on to great careers and, more importantly, onto successful lives grounded in the mission and liberating power of an Iona College education. As dean, I hope to strengthen our ability to deliver a mission-consistent, student-centered experience and facilitate outcomes that meet the expectations of students and their families. I am grateful to Dr. Nyre, Dr. Wheeler, Dr. Winkler and the Dean's Search Committee for giving me this wonderful opportunity to serve the students, faculty and staff in the School of Arts & Science."
ABOUT IONA
Founded in 1940, Iona College is a master's-granting private, Catholic, coeducational institution of learning in the tradition of the Edmund Rice Christian Brothers. Iona's 45-acre campus is just 20 miles north of Midtown Manhattan. With a total enrollment of nearly 4,000 students and an alumni base of over 50,000 around the world, Iona is a diverse community of learners and scholars dedicated to academic excellence and the values of justice, peace and service. Iona is highly accredited, offering undergraduate degrees in liberal arts, science, and business administration, as well as Master of Arts, Master of Science and Master of Business Administration degrees and numerous advanced certificate programs. Iona's LaPenta School of Business is accredited by AACSB International, a prestigious recognition awarded to just five percent of business schools worldwide. The Princeton Review recognized Iona's on-campus MBA program as a "Best Business School for 2020." Iona College also recently launched a new, fully online MBA program for even greater flexibility.