Iona College Appoints Kevin O'Sullivan as Vice President of Enrollment Management
Iona College is pleased to announce that Kevin O'Sullivan has been appointed Vice President of Enrollment Management.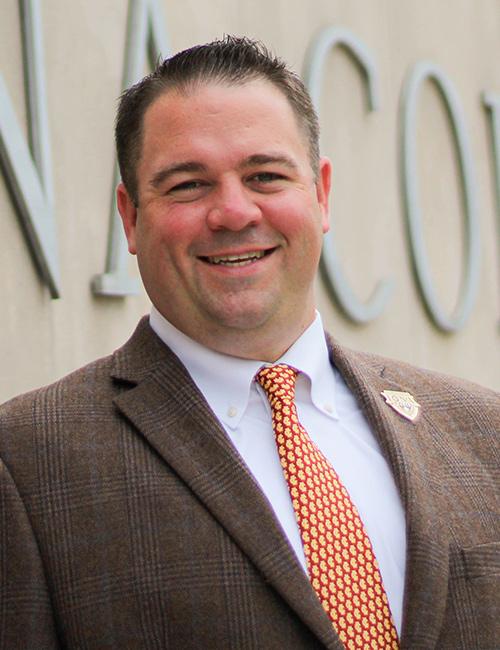 NEW ROCHELLE, N.Y. - Iona College is pleased to announce that after a rigorous national search, Kevin O'Sullivan has been appointed Vice President of Enrollment Management, overseeing undergraduate and transfer admissions and student financial services.
O'Sullivan comes to Iona with 14 years of demonstrated success in higher education as a leader, team builder and innovator who has implemented data-driven recruiting tactics to attract local, national and international freshman and transfer students to the institutions he has served.
Said Iona College President Seamus Carey, Ph.D., "Kevin O'Sullivan is a skilled admissions leader with an unparalleled work ethic. He is a masterful trailblazer who will help transform the Iona recruitment enterprise to one that is effectively sharing the truly compelling Iona story and engaging the guidance community, prospective students and parents."
Most recently, O'Sullivan served as Executive Director of Undergraduate Admissions at Sacred Heart University in Fairfield, Conn., where, among his many impressive accomplishments, he led a team that increased the applicant pool by nearly 47%. As a result, freshman enrollment dramatically increased, giving the institution its six largest classes in its history, while simultaneously improving the academic profile of the incoming class year over year.
With an expansive view of enrollment that recognizes the importance of each student's transition to college as a significant component of retention, O'Sullivan also brought his skills and wisdom to the classroom, teaching a First-Year Experience course to freshmen that focused on helping students thrive in their first year.
Previously, O'Sullivan reached or surpassed enrollment goals as Director of Undergraduate Admissions at Manhattanville College in Purchase, N.Y., and as Director of Admissions at Berkeley College in Paramus, N.J. He holds a Bachelor of Science and Master of Business Administration from Sacred Heart University.
"I was drawn to Iona because of its Catholic background and mission, as well as by my knowledge of Dr. Carey's inspirational leadership and his vision for Iona," commented O'Sullivan. "After spending time on campus, I could feel the pride and enthusiasm for Iona, and knew I wanted to be a part of the College during this transformational time in its history. With recent launches of new academic programs and major building renovations, I look forward to building upon the momentum Iona is experiencing, and working to make Iona an ideal destination for students seeking an exceptional educational experience."
Ivy Stabell, Ph.D., associate professor of English at Iona and a member of the search committee, stated, "Kevin O'Sullivan's extensive knowledge and intricate analysis of the higher education enrollment landscape impressed me a great deal. He has mastered the present trends and has a dynamic vision of Iona's future. It will be exciting to see what he'll bring to the Iona community."
ABOUT IONA
Founded in 1940, Iona University is a master's-granting private, Catholic, coeducational institution of learning in the tradition of the Edmund Rice Christian Brothers. Iona's 45-acre New Rochelle campus and 28-acre Bronxville campus are just 20 miles north of Midtown Manhattan. With a total enrollment of nearly 4,000 students and an alumni base of over 50,000 around the world, Iona is a diverse community of learners and scholars dedicated to academic excellence and the values of justice, peace and service. Iona is highly accredited, offering undergraduate degrees in liberal arts, science, and business administration, as well as Master of Arts, Master of Science and Master of Business Administration degrees and numerous advanced certificate programs. Iona's LaPenta School of Business is accredited by AACSB International, a prestigious recognition awarded to just five percent of business schools worldwide. The Princeton Review recognized Iona's on-campus MBA program as a "Best Business School for 2021." Iona University also recently launched a new, fully online MBA program for even greater flexibility. In July 2021, Iona University and NewYork-Presbyterian announced the establishment of the NewYork-Presbyterian Iona School of Health Sciences, to be principally located on the University's new campus in Bronxville, N.Y. Supported by a $20 million gift from NewYork-Presbyterian, the NewYork-Presbyterian Iona School of Health Sciences offers a new vision for collaborative health care education, modern workforce development, and community care. On July 1, 2022, Iona officially changed its status from College to University, reflecting the growth of its academic programs and the prestige of an Iona education.