Iona College Arts Leadership Students Collaborate with Internationally Acclaimed Artist
Students explored social-political conflicts while launching a public art installation with Miguel Braceli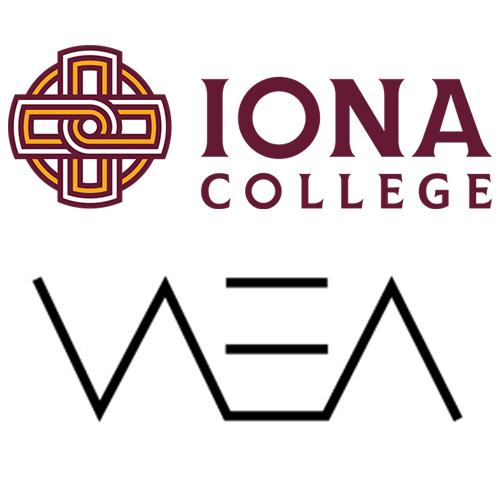 NEW ROCHELLE, N.Y. — Iona College seniors Kalecia Littman '22 and Noelle Heffernan '22 worked alongside multidisciplinary artist Miguel Braceli on the execution of his latest project, "Here Lies a Flag." Organized by the Venezuelan American Endowment for the Arts (VAEA) and VAEA New Rochelle Arts, Braceli led the project as the organization's New Rochelle artist-in-residence.
"My interest in Iona College was to be involved in the community and engage with New Rochelle through this experience," said Braceli. "The internship offered the students different social design project skills – ranging from production and logistics to many creative parts. When I connected with Iona, I realized that we were a perfect match to learn from each other."
A participatory public art installation, "Here Lies a Flag" took place in New Rochelle's Davenport Park and focused on multiple subjects including diversity, immigration, displacement, borders and geopolitical issues. Both majoring in arts leadership, Littman and Heffernan had the opportunity to "Learn Outside the Lines," delving into the intersection between art, architecture and education while exploring creative ways to express social-political conflicts. Some of their responsibilities included conducting research for the execution of the project as well as brainstorming unique ways to get New Rochelle High School students involved.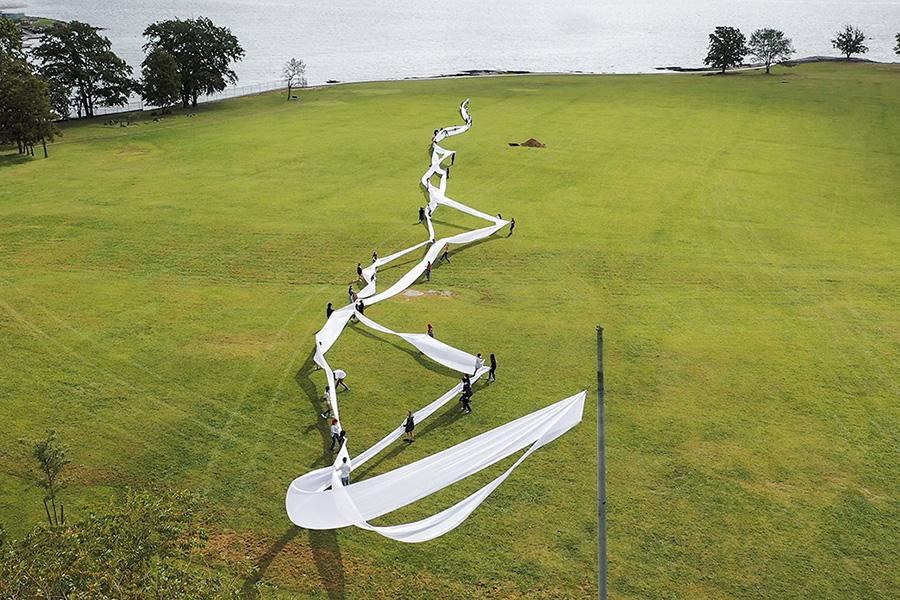 "It's been great to have such a hands-on experience, working with an international artist and helping him put together a geopolitical work of art," said Heffernan. "It was an eye-opening experience, journeying into the world of art and seeing what it takes to make a project like this come to life."
Littman and Heffernan's work and contributions to this project left a lasting impact on Braceli, the VAEA and the City of New Rochelle.
"It is extremely gratifying when the vibrant arts scene in New Rochelle is able to be highlighted in our city parks," said William Zimmermann, interim commissioner for the City of New Rochelle Parks & Recreation Department. "Through the VAEA, along with the vision of Chairman Ali Cordero Casal, artist Miguel Braceli and with the support of Iona College, we are delighted that Davenport Park, one of the most picturesque parks in all of Westchester County, was chosen for this public art project."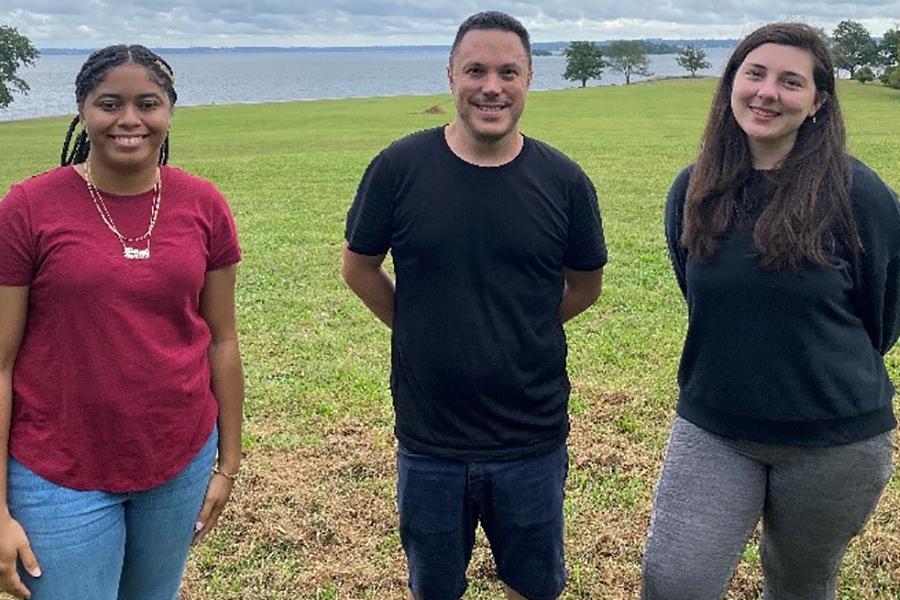 Visual arts professor Thomas Ruggio presented the opportunity to Littman and Heffernan, knowing that his students would benefit from this experience as the idea of using manmade and natural canvases to transition from museums and galleries to the outdoors is increasingly gaining popularity.
"This internship will impact my future career in a huge way," said Littman. "I learned what it's like to organize a diverse and cultural art project. In the future, I definitely will take what I've learned when working on this project with me when I start my career."
ABOUT IONA
Founded in 1940, Iona College is a master's-granting private, Catholic, coeducational institution of learning in the tradition of the Edmund Rice Christian Brothers. Iona's 45-acre campus is just 20 miles north of Midtown Manhattan. With a total enrollment of nearly 4,000 students and an alumni base of over 50,000 around the world, Iona is a diverse community of learners and scholars dedicated to academic excellence and the values of justice, peace and service. Iona is highly accredited, offering undergraduate degrees in liberal arts, science, and business administration, as well as Master of Arts, Master of Science and Master of Business Administration degrees and numerous advanced certificate programs. Iona's LaPenta School of Business is accredited by AACSB International, a prestigious recognition awarded to just five percent of business schools worldwide. The Princeton Review recognized Iona's on-campus MBA program as a "Best Business School for 2021." Iona College also recently launched a new, fully online MBA program for even greater flexibility. In July 2021, Iona College and NewYork-Presbyterian announced the establishment of the NewYork-Presbyterian Iona School of Health Sciences, to be principally located on the College's new campus at 171 White Plains Road, Bronxville, N.Y. Supported by a $20 million gift from NewYork-Presbyterian, the NewYork-Presbyterian Iona School of Health Sciences is expected to offer a new vision for collaborative health care education, modern workforce development, and community care.