Iona College Professor Wins Fulbright Award
Philosophy professor Dr. Galen Barry receives a Fulbright U.S. Scholar Flex Award to conduct research in Brazil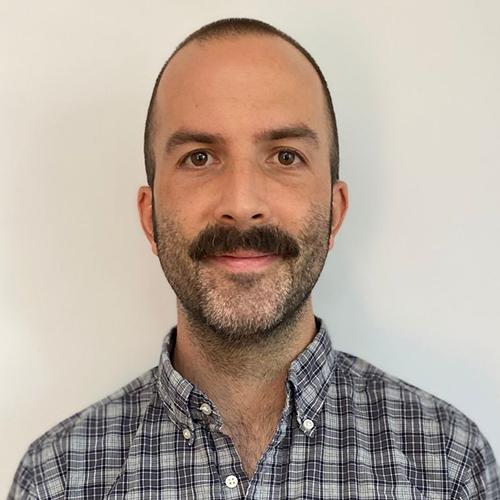 NEW ROCHELLE, N.Y. — Dr. Galen Barry, assistant professor of philosophy at Iona College, has been awarded a Fulbright U.S. Scholar Flex Award, his second Fulbright Award after receiving a grant in 2016 to conduct valuable research in Brazil.
For those unable to spend extended periods of time abroad, the Fulbright Flex Award provides multiple visits to allow U.S. scholars the opportunity to accomplish their research within flexible grant periods in a specific host country. Dr. Barry will be returning to Brazil, spending two months in the summer of 2022, as well as two months during the summer of 2023, at the Federal University of Paraíba in João Pessoa.
During his travels, Dr. Barry will have the chance to observe high school philosophy classes, which were introduced nationwide in 2007, as well as participate in the philosophy department's multi-year program on Ethics and Public Philosophy.
"Having spent time in Brazil for research before, I think there is a lot of good philosophy being done there," said Dr. Barry. "I don't always agree with various trends or views there, but I think it's important for Anglophone philosophers to disabuse themselves of the idea that they are the center of the philosophical universe."
Dr. Barry's project is called "The Aims and Methods of Public Philosophy in Brazil and the United States." The goal of Dr. Barry's research grant is to produce two significant papers: the first on the difference between Brazilian and Anglophone conceptions of public philosophy and the second will focus on the epistemic benefits of public philosophy in comparison to philosophy that culminates in more traditional peer-reviewed publications. An additional goal of his project is to ultimately offer a course on public philosophy to Iona students, which would examine the aims of both a liberal arts education generally and of philosophy education specifically.
"This research is extraordinarily valuable as we seek to enhance the philosophy curriculum at Iona with new courses in public philosophy and opportunities for students to engage in service and experiential learning projects," said Dr. Alexander Eodice, chair of the Philosophy Department.
ABOUT IONA
Founded in 1940, Iona College is a master's-granting private, Catholic, coeducational institution of learning in the tradition of the Edmund Rice Christian Brothers. Iona's 45-acre campus is just 20 miles north of Midtown Manhattan. With a total enrollment of nearly 4,000 students and an alumni base of over 50,000 around the world, Iona is a diverse community of learners and scholars dedicated to academic excellence and the values of justice, peace and service. Iona is highly accredited, offering undergraduate degrees in liberal arts, science, and business administration, as well as Master of Arts, Master of Science and Master of Business Administration degrees and numerous advanced certificate programs. Iona's LaPenta School of Business is accredited by AACSB International, a prestigious recognition awarded to just five percent of business schools worldwide. The Princeton Review recognized Iona's on-campus MBA program as a "Best Business School for 2021." Iona College also recently launched a new, fully online MBA program for even greater flexibility.