Iona University Announces Senior Vice President for Finance & Administration and Vice President for Facilities & Campus Operations
The appointments of Nathaniel J. Kane and Michael J. Smeriglio will further enhance Iona's development efforts as it embraces new University status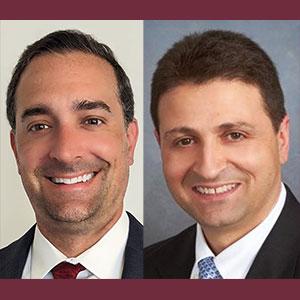 NEW ROCHELLE, N.Y. (August 2022) — Building upon the success of acquiring a second campus, launching the NewYork-Presbyterian Iona School of Health Sciences and recently attaining University status, Iona University is pleased to announce two leadership appointments that will further enhance and elevate its development efforts.
Nathaniel J. Kane will serve as senior vice president of Finance & Administration effective August 1, 2022. Michael J. Smeriglio will serve as vice president of Facilities & Campus Operations effective August 8, 2022. Both will report directly to Iona University President Seamus Carey, Ph.D.
"Nate and Michael bring tremendous experience and talent to Iona University," Carey said. "It is imperative that the contributions of our senior leadership team reflect Iona's goals and the new heights we plan to achieve. As we embark on this new journey as a University, Nate and Michael will be instrumental in seeing that those goals are met. We look forward to welcoming them to the Iona community."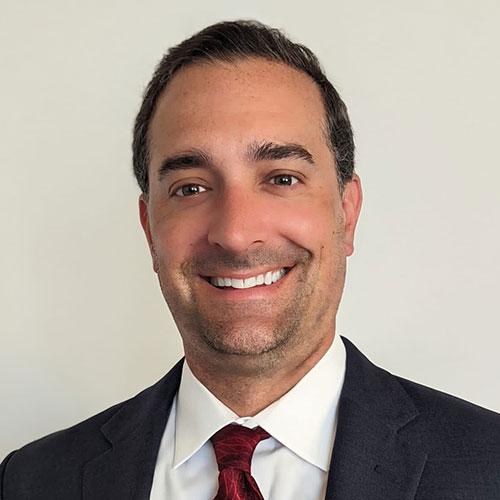 In his new role, Kane will serve as the chief financial officer and treasurer for the University, responsible for the capital budget and development of a long-term, sustainable economic model to ensure the viability of the University into the future. Kane will provide leadership and administrative oversight for the offices of Finance & Administration and Student Financial Services.
"These are critical times for private institutions of higher education as competitive pressures demand qualitative improvements within tight resource constraints," Kane said. "Iona has been an anomaly in higher education – growing and innovating, even through the challenges of the pandemic. I am honored to lead the University's future fiscal efforts and I look forward to seeing what milestones we reach next."
Kane previously served as associate vice president for Finance & Business Administration at Yeshiva University. Under his leadership, Yeshiva launched several initiatives that were crucial to its increased enrollment. Most notably, he played a key role in developing the university's physician's assistant, occupational therapy and speech language pathology programs, analyzing various financial implications.
Meanwhile, Kane was at the forefront of the decision-making process for the partnership between Yeshiva, Albert Einstein College of Medicine, and Montefiore. This particular expertise will benefit Iona as it continues to develop and expand opportunities within the NewYork-Presbyterian Iona School of Health Sciences on its new Bronxville, N.Y., campus.
Kane received his Bachelor of Arts in political science from the University at Buffalo and Master of Business Administration in financial management from Pace University.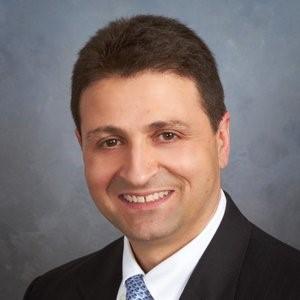 As vice president of Facilities & Campus Operations, Smeriglio will spearhead Iona's capital planning while handling campus operations and construction across Iona's New Rochelle and Bronxville campuses. Specifically, Smeriglio will provide leadership, management and direction of the space planning, design, sustainability initiatives and capital development of all University facilities, as well as oversee the safety and well-being of the campus community. In addition, Smeriglio will help to elevate Iona's campus facilities and operations to become best-in-class, with a strong focus on leading the development of a state-of-the-art campus for the NewYork-Presbyterian Iona School of Health Sciences. Smeriglio will also provide management and leadership to Business Services, exploring alternative sources of revenue through conference services and external programs.
"This is an exciting time to be joining Iona," Smeriglio said. "I am honored to oversee Iona's beautiful facilities and help to elevate its physical presence as it transitions into the next chapter as a University and officially opens its Bronxville campus next year."
Smeriglio joins Iona with over two decades of facilities management experience, most recently serving as the executive director of facilities for Stamford Hospital. Among his achievements, Smeriglio acted as co-chair for the hospital's $450 million facility master plan, which added 750,000 square feet to the main campus.  
Smeriglio, a highly experienced and in-demand public speaker, has presented at the New England Healthcare Engineer's Society Conference in 2021, the American Society for Healthcare Engineering National Conference in 2019, and many others.
He received his Bachelor of Science in business management and Master of Business Administration from Sacred Heart University.
ABOUT IONA
Founded in 1940, Iona University is a master's-granting private, Catholic, coeducational institution of learning in the tradition of the Edmund Rice Christian Brothers. Iona's 45-acre New Rochelle campus and 28-acre Bronxville campus are just 20 miles north of Midtown Manhattan. With a total enrollment of nearly 4,000 students and an alumni base of over 50,000 around the world, Iona is a diverse community of learners and scholars dedicated to academic excellence and the values of justice, peace and service. Iona is highly accredited, offering undergraduate degrees in liberal arts, science, and business administration, as well as Master of Arts, Master of Science and Master of Business Administration degrees and numerous advanced certificate programs. Iona's LaPenta School of Business is accredited by AACSB International, a prestigious recognition awarded to just five percent of business schools worldwide. The Princeton Review recognized Iona's on-campus MBA program as a "Best Business School for 2021." Iona University also recently launched a new, fully online MBA program for even greater flexibility. In July 2021, Iona University and NewYork-Presbyterian announced the establishment of the NewYork-Presbyterian Iona School of Health Sciences, to be principally located on the University's new campus in Bronxville, N.Y. Supported by a $20 million gift from NewYork-Presbyterian, the NewYork-Presbyterian Iona School of Health Sciences offers a new vision for collaborative health care education, modern workforce development, and community care. On July 1, 2022, Iona officially changed its status from College to University, reflecting the growth of its academic programs and the prestige of an Iona education.