Iona University Honored for Contributions to Economic Development
BOMA recognizes Iona with Hall of Honor Award at 31st annual awards dinner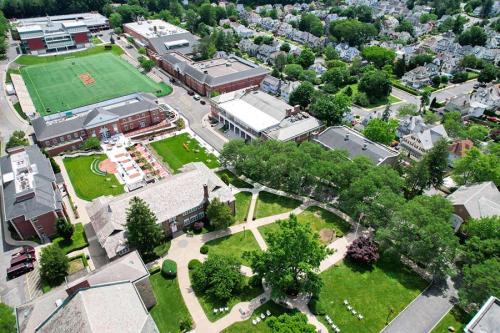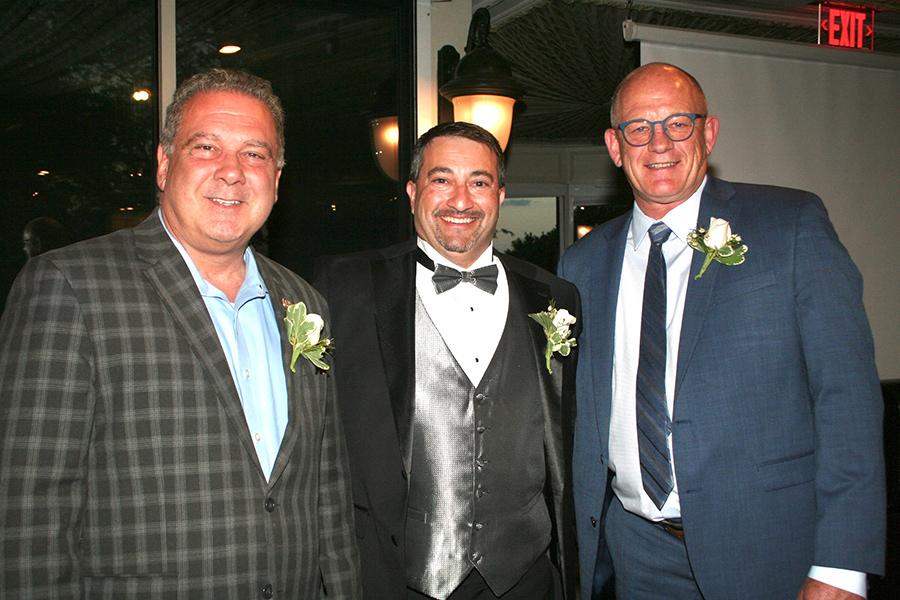 WESTCHESTER COUNTY, N.Y. – Noting the important role Iona University plays in the economic development of Westchester County and beyond, the Building Owners and Managers Association of Westchester (BOMA) recently recognized Iona with the Hall of Honor Award at its 31st annual awards dinner.
Over 150 leaders from the county's commercial real estate industry were on hand for the event, which took place at Abigail Kirsch at Tappan Hill in Tarrytown on May 11.
"During my 28 years at Iona, I've seen the University evolve in so many ways, especially in our infrastructure and campus facilities," said Richard Murray, assistant vice president of Facilities and Campus Operations. "Thank you to BOMA for recognizing the important role Iona plays in being a vital force of economic development for the region. We look forward to continued success in the years ahead." 
The City of Yonkers – the largest city in Westchester County and the third largest city in New York – was also recognized. Yonkers Mayor Mike Spano took the opportunity to declare it "Iona University Day," presenting a proclamation to Iona officials and thanking the University for educating so many of the city's students. 
Campus Enhancements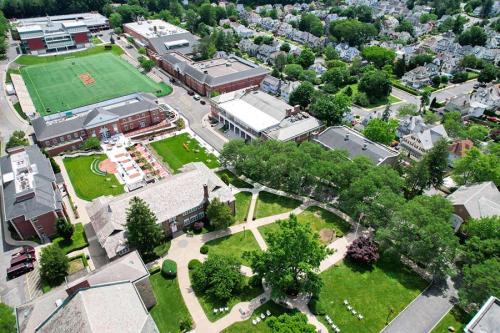 Founded in 1940 by the Congregation of Christian Brothers, today Iona has two picturesque campuses in New Rochelle and Bronxville, N.Y. Both are located just 20 minutes north of Midtown Manhattan.
Iona's 45-acre campus in New Rochelle has seen several notable capital improvements in recent years, including the construction of a new residence hall on North Avenue; the complete renovation of the Hynes Athletics Center Arena; the construction of the Hynes Institute for Entrepreneurship & Innovation; and the addition of a new green space in the heart of campus known as the Murphy Green.
Notably, in January 2020, Iona also cut the ribbon on a completely renovated LaPenta School of Business, nearly doubling the academic space available to students.
Meanwhile, in May 2021, Iona acquired a new 28-acre campus in Bronxville, formerly belonging to Concordia College. Iona's Bronxville campus is now home to the state-of-the-art Kelly Center for Health Sciences, the flagship building of the NewYork-Presbyterian Iona School of Health Sciences.
Driven in part by these campus enhancements along with new academic programs, degrees and extracurricular activities, Iona's new student enrollment is up nearly 30 percent since 2019. This fall, Iona will welcome its largest freshman class in five years.
Notably, while Iona previously had been known as more of a commuter school, now nearly 60 percent of the incoming class will be residential students. Not only does this bolster the overall campus experience; it also continues to strengthen the direct economic impact on New Rochelle, Westchester County and New York State.
Iona officially changed its status from college to university on July 1, 2022, reflecting the growth of its academic programs and the prestige of an Iona education.
BOMA Westchester is an affiliate of BOMA International, the oldest and largest office building industry association with over 17,000 members who own or manage 9 billion square feet of commercial properties in North America and abroad.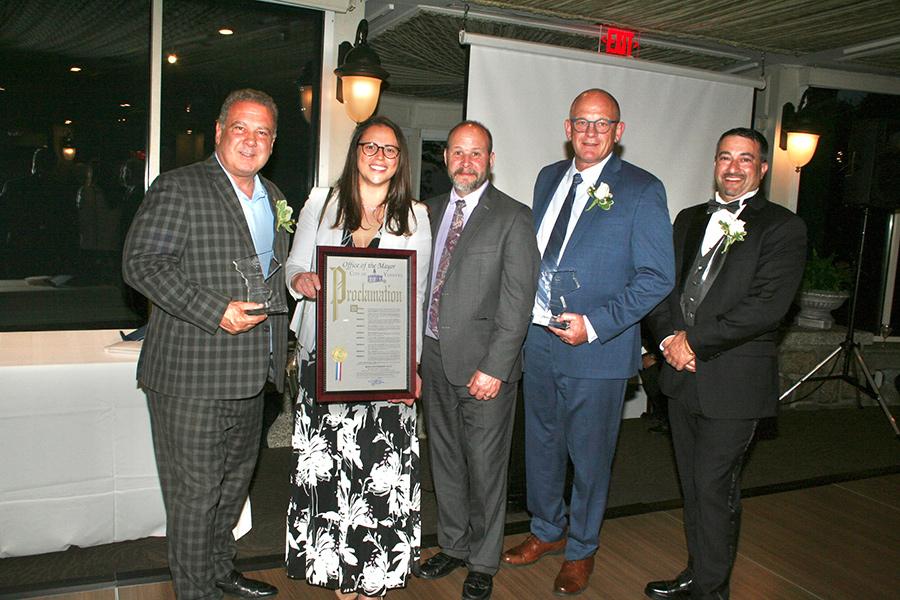 ABOUT IONA
Founded in 1940, Iona University is a master's-granting private, Catholic, coeducational institution of learning in the tradition of the Edmund Rice Christian Brothers. Iona's 45-acre New Rochelle campus and 28-acre Bronxville campus are just 20 miles north of Midtown Manhattan. With a total enrollment of nearly 4,000 students and an alumni base of over 50,000 around the world, Iona is a diverse community of learners and scholars dedicated to academic excellence and the values of justice, peace and service. Iona is highly accredited, offering undergraduate degrees in liberal arts, science, and business administration, as well as Master of Arts, Master of Science and Master of Business Administration degrees and numerous advanced certificate programs. Iona's LaPenta School of Business is accredited by AACSB International, a prestigious recognition awarded to just five percent of business schools worldwide. The Princeton Review recognized Iona's on-campus MBA program as a "Best Business School for 2023." Iona University also recently launched a new, fully online MBA program for even greater flexibility. In July 2021, Iona University and NewYork-Presbyterian announced the establishment of the NewYork-Presbyterian Iona School of Health Sciences, to be principally located on the University's new campus in Bronxville, N.Y. Supported by a $20 million gift from NewYork-Presbyterian, the NewYork-Presbyterian Iona School of Health Sciences offers a new vision for collaborative health care education, modern workforce development, and community care. On July 1, 2022, Iona officially changed its status from College to University, reflecting the growth of its academic programs and the prestige of an Iona education.