Iona University Professor Wins Cannes World Film Festival "Best Historical Documentary"
Mike Damergis '89, '06MS shares the powerful story of a man who saved 350,000 Christian minorities from slaughter during the collapse of the Ottoman Empire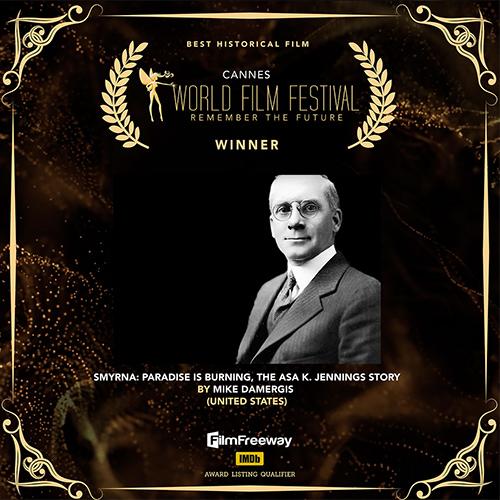 New Rochelle, N.Y. (August 2022) – Some stories simply must be told. One such story – that of an unlikely hero who saved 350,000 people from genocide during the collapse of the Ottoman Empire – was told so impressively by Iona University professor Mike Damergis '89, '06MS, that it recently won him a Cannes World Film Festival "Best Historical Film Award."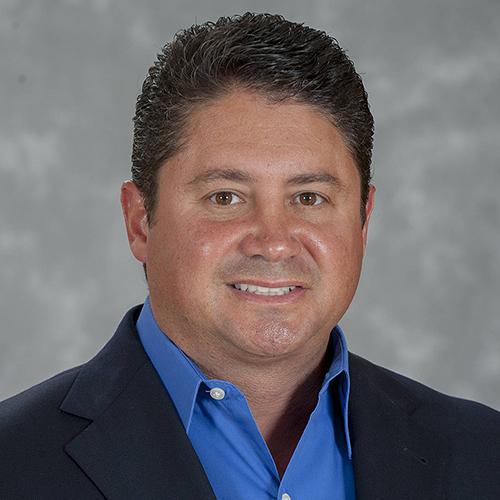 "I think it's an important story that had to be told, but it hasn't been told before, so people aren't aware of it," said Damergis, senior lecturer and graduate coordinator in Iona's Sports Communication & Media program. "I was really amazed to win. I never expected it. I just thought I would submit it to a few film festivals and see if maybe I'd get some recognition, but I never expected to win Cannes." 
As a monthly winner for May, the film has automatically been entered into the annual competition for a chance to be screened at the prestigious film festival in Cannes, France, next year.
In the meantime, Damergis looks forward to screening the film for students and colleagues on campus at Iona, where he is widely known and respected as a leader in his field. As graduate coordinator, Damergis is especially revered for taking an active role in connecting students with opportunities beyond the classroom, including internships and job placements. The recognition of his film, and his ability to persevere through the challenges of the pandemic, gives students a first-hand view of what can be achieved when they follow their passions and pursue their paths – core tenets of an Iona University education.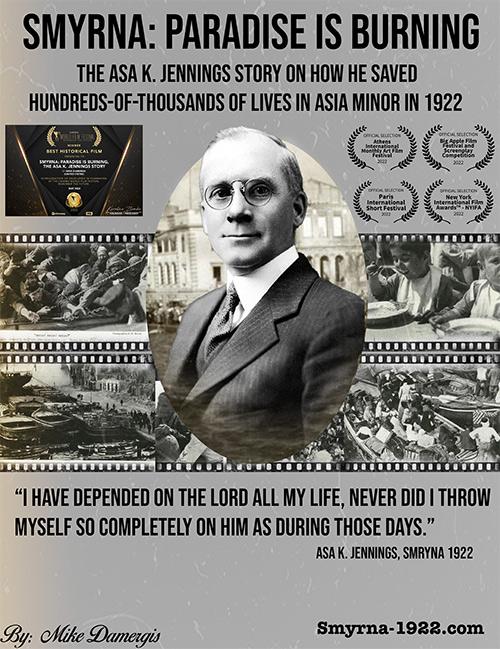 "Smyrna: Paradise is Burning, The Asa K. Jennings Story" tells the story of how a frail YMCA employee fed, sheltered and led an evacuation of 350,000 people from the port city of Smyrna, which became Ground Zero for one of the greatest human tragedies in 1922. It was there that the last violent episode in a 10-year holocaust occurred before the final fall of the Ottoman Empire on the Turkish subcontinent. During that time, three million people – Armenians, Greeks and Assyrians, all Christian minorities – were raped and killed.
But from the ashes of despair, unlikely heroes such as Rev. Jennings arose. With nothing more than faith in his heart, Jennings became a shepherd for hundreds of thousands of refugees out of Smyrna. The film also sheds light on heroes such as the American Consul General George Horton, Greek Captain Ioannis Theofanidis and Lt. Commander Halsey Powell, who defied orders to remain neutral and not allow any refugees aboard their ships.
Damergis had grown up aware of the suffering, as his grandparents, Michael Damergis and Marika Loukedes, were part of the migration out of Turkey and into Greece at that time. "My grandmother told me she left Turkey with nothing but the clothes on her back," he said. "It's hard to even fully comprehend that sometimes."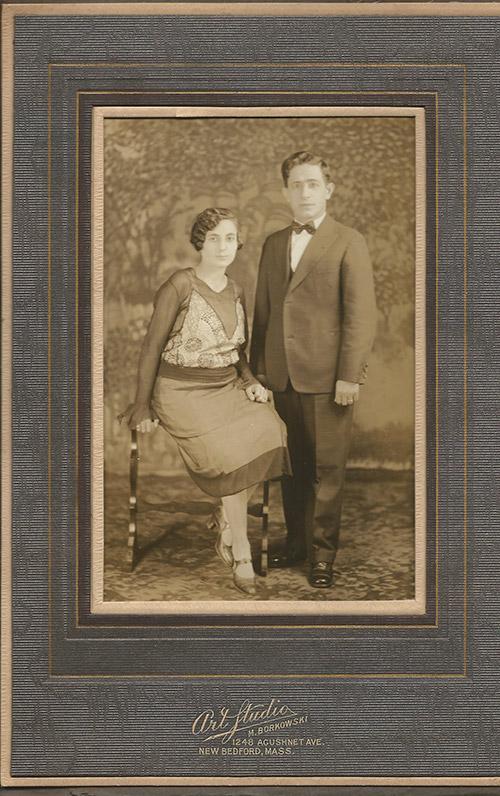 Part of the strategy involved hiring a videographer for his interviews in Greece, providing the questions in advance and directing the process from the United States. Damergis was also able to find archival footage that became critical to the storytelling, working with families to source their personal films and histories to contribute to the documentary. All told, the process took about four years. But the idea for the documentary actually goes back much further.
It was about 10 years ago, and Damergis was visiting his father in Virginia Beach. On the dining room table was a book, "The Whispering Voices of Smyrna," which had been left there by his grandmother. He picked it up – and couldn't put it down. When he got back home, he ordered the book and read it faster than any other book he's ever read, he said.
"A couple of years later, I read the book again and thought, 'this would be a great movie' – never thinking that I would be the one to make it!" he said. "But I just got in the zone, and it just came to me. It's been really rewarding to be recognized because my family and friends know how much time and energy that I put into this."
View "Smyrna: Paradise is Burning, The Asa K. Jennings Story" on YouTube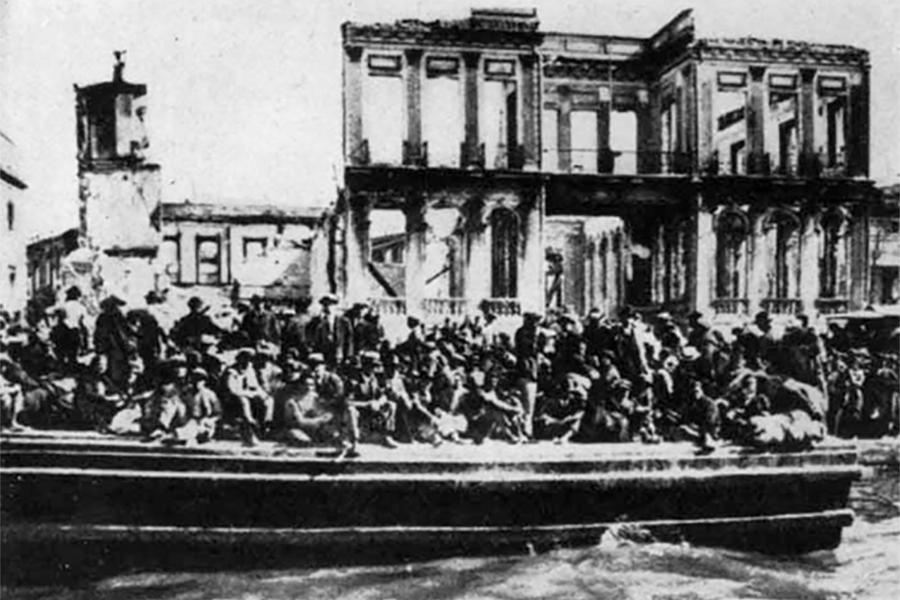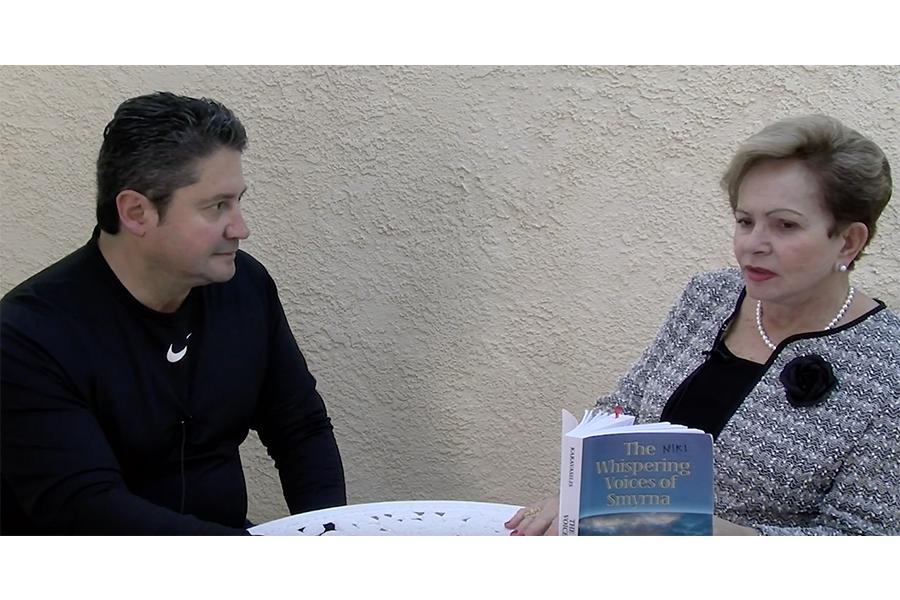 ABOUT IONA
Founded in 1940, Iona University is a master's-granting private, Catholic, coeducational institution of learning in the tradition of the Edmund Rice Christian Brothers. Iona's 45-acre New Rochelle campus and 28-acre Bronxville campus are just 20 miles north of Midtown Manhattan. With a total enrollment of nearly 4,000 students and an alumni base of over 50,000 around the world, Iona is a diverse community of learners and scholars dedicated to academic excellence and the values of justice, peace and service. Iona is highly accredited, offering undergraduate degrees in liberal arts, science, and business administration, as well as Master of Arts, Master of Science and Master of Business Administration degrees and numerous advanced certificate programs. Iona's LaPenta School of Business is accredited by AACSB International, a prestigious recognition awarded to just five percent of business schools worldwide. The Princeton Review recognized Iona's on-campus MBA program as a "Best Business School for 2023." Iona University also recently launched a new, fully online MBA program for even greater flexibility. In July 2021, Iona University and NewYork-Presbyterian announced the establishment of the NewYork-Presbyterian Iona School of Health Sciences, to be principally located on the University's new campus in Bronxville, N.Y. Supported by a $20 million gift from NewYork-Presbyterian, the NewYork-Presbyterian Iona School of Health Sciences offers a new vision for collaborative health care education, modern workforce development, and community care. On July 1, 2022, Iona officially changed its status from College to University, reflecting the growth of its academic programs and the prestige of an Iona education.