Iona University's Dr. Christoph Winkler Presents at United Nations as Part of MSME Day
Students from the Hynes Institute for Entrepreneurship & Innovation take part in the International Micro-, Small- and Medium-sized Enterprise (MSME) Day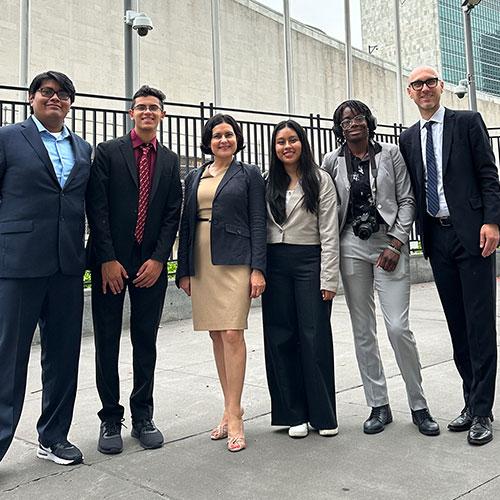 Manhattan, N.Y. (June 2023) – Iona University's Dr. Christoph Winkler spoke at the United Nations in New York City as part of the International Micro-, Small- and Medium-sized Enterprise (MSME) Day on June 27, 2023.
"The United Nations General Assembly designated June 27 as MSME Day to raise awareness about the tremendous contribution of Micro-, Small- and Medium-sized Enterprises to the achievement of the United Nations Sustainable Development Goals, " said Dr. Ayman El Tarabishy, president and CEO of the International Council for Small Business (ICSB), which organized the event in collaboration with the Mission of Argentina.
As founding program director of the Hynes Institute, Dr. Winkler was invited by the ICSB to highlight the success of recent efforts to drive inclusive, entrepreneurial growth through Iona's Hynes Institute for Entrepreneurship & Innovation, especially in regard to supporting women and youth entrepreneurship. His remarks were part of a day-long celebration with leaders from around the world, including South Korea, Saudi Arabia, Australia, Nepal, South Africa, Switzerland, Italy and more. A group of five students also took part in the day, along with Marisol Chappell, assistant director of the Hynes Institute.
"At Iona University, we foster a culture of innovation, independent thinking and a deep commitment to community," Winkler said in his remarks, which were live streamed around the world. "We firmly believe that entrepreneurial learning requires an innovative approach that bridges classroom learning and community-engaged practice to support our local communities and MSMEs, the backbone of our economic and social fabric."
Learn Outside the Lines
Reflecting on the experience, Iona students said it was an amazing opportunity that opened their eyes to the way people from around the world can come together around a common cause. The trip was a prime example of how Iona inspires students to Learn Outside the Lines of the classroom, providing opportunities to engage in real-world, problem-solving experiences.
"The United Nations visit for MSME day made me realize that collaboration is not only between enterprises, but also between countries. It was so awesome seeing people from all over come together and show their progress while being honest and looking for new ways to enhance innovation," said Louis Porco '25, a double entrepreneurship and business management major.
"It was amazing to be around a very educated and talented group of entrepreneurs and educators who have a passion and goal to help people. It was amazing to see how MSME day is celebrated throughout the world," said Zane Schoenberg '26, a double entrepreneurship and marketing major.
In his remarks, Winkler showcased several Hynes Institute programs that support entrepreneurship within marginalized communities and thereby contribute to UN Sustainable Development Goals (SDGs). Highlights included:
SBA Community Navigator Pilot Program
First, Winkler discussed the U.S. Small Business Administration (SBA) Community Navigator Pilot Program, which supports veteran entrepreneurs. In 2021, Iona was selected by Syracuse University's Institute for Veterans and Military Families to assist their $5 Million SBA-funded Community Navigator Pilot Program. The partnership supports the veteran entrepreneurship community both locally and nationally by helping them launch and grow their business enterprises through 1:1 technical assistance, workshops, webinars and referral services to local and regional resources within the SBA resource network. To date, Iona University has provided 1:1 technical assistance to over 140 veteran entrepreneurs.
City Labs Project
Next, Winkler discussed a collaboration with the Business Council of Westchester, the City Labs Project, which focuses on private-public partnerships by supporting local municipalities and their economic and workforce development efforts. Among other efforts, in the spring of 2022, Iona students developed an innovative solution to assist minority- and women-owned businesses (MWBEs) in Mount Vernon as they sought to gain better access to government contracts.
IdeaSpark
Winkler also highlighted how Iona's commitment to inclusivity extends to its collaboration with The Viscardi Center, a New York-based non-profit organization that educates, employs and empowers individuals with disabilities or similar needs. The IdeaSpark program empowers individuals with disabilities to actively embrace entrepreneurship as a viable career pathway. Participants receive entrepreneurial training, mentoring and the opportunity to showcase their business ideas for a chance to win equity-free cash grants.
"The work we do at the Hynes Institute for Entrepreneurship & Innovation at Iona University underscores our commitment to supporting MSMEs worldwide," Winkler concluded. "By empowering women and youth entrepreneurs, especially within marginalized communities, we help build resilience in our most vulnerable segments of our entrepreneurship ecosystems and contribute to the achievement of the United Nations Sustainable Development Goals. Together, we can galvanize MSMEs and the communities they serve, and create a more prosperous and inclusive future."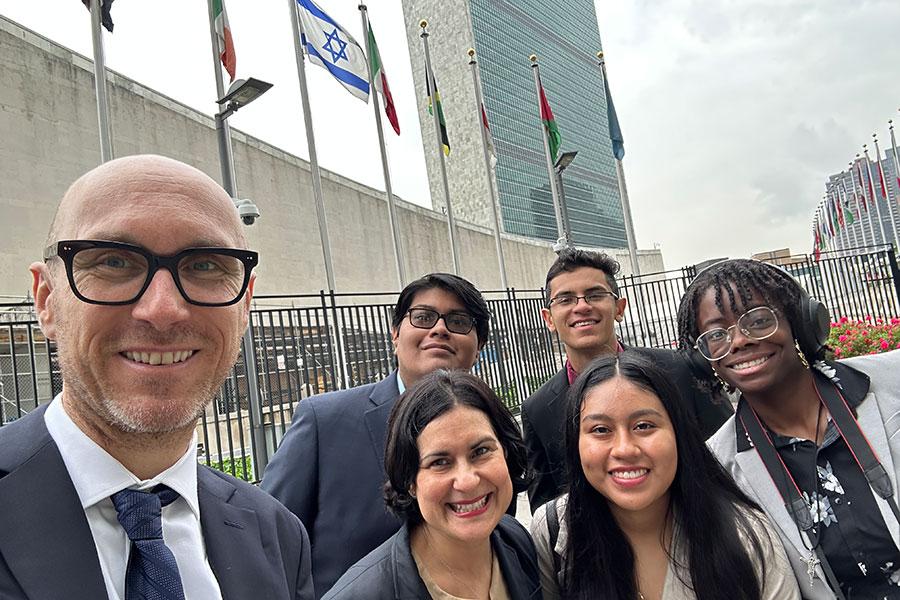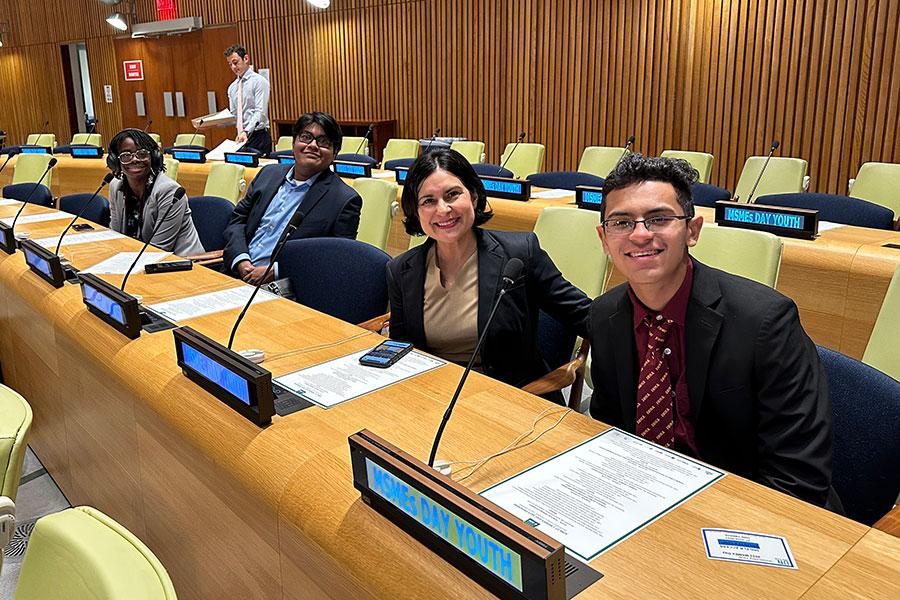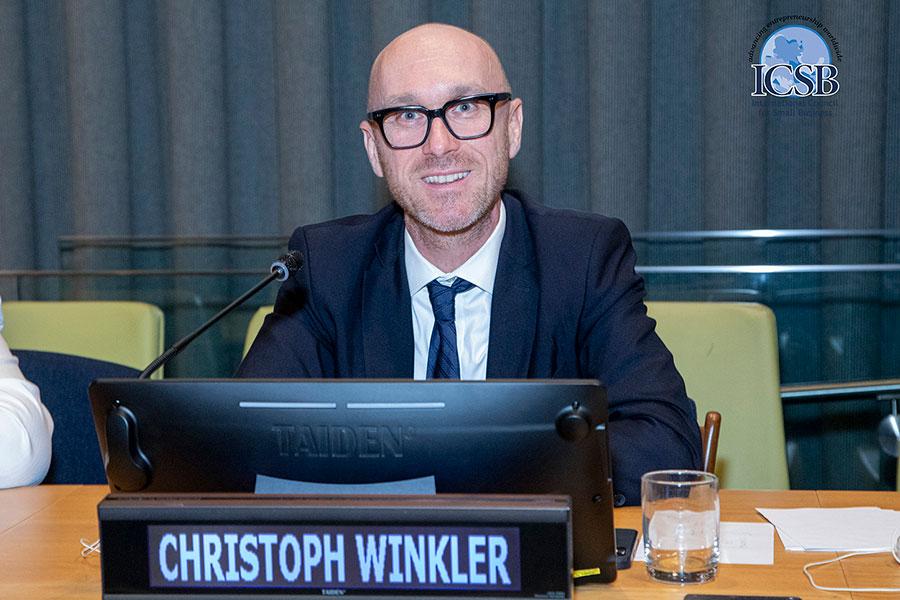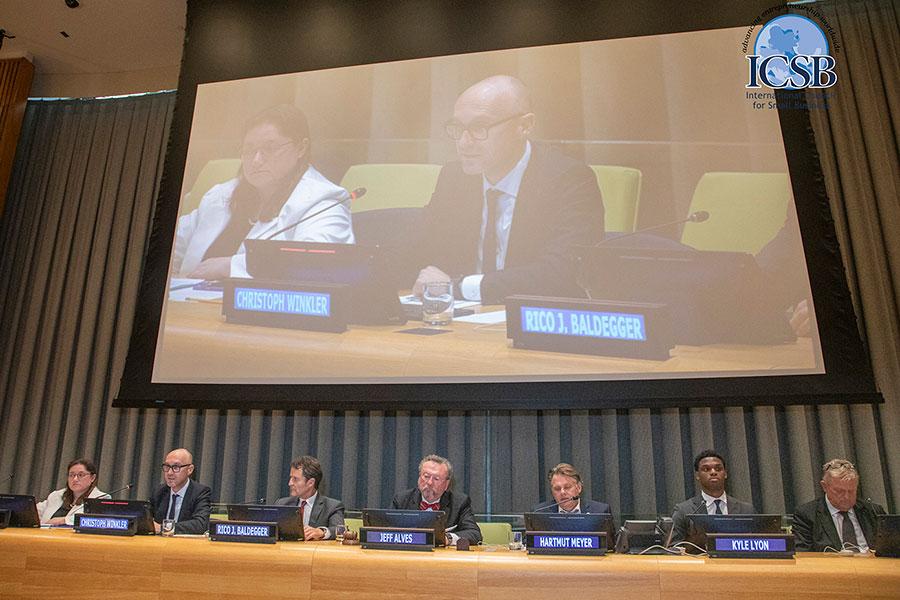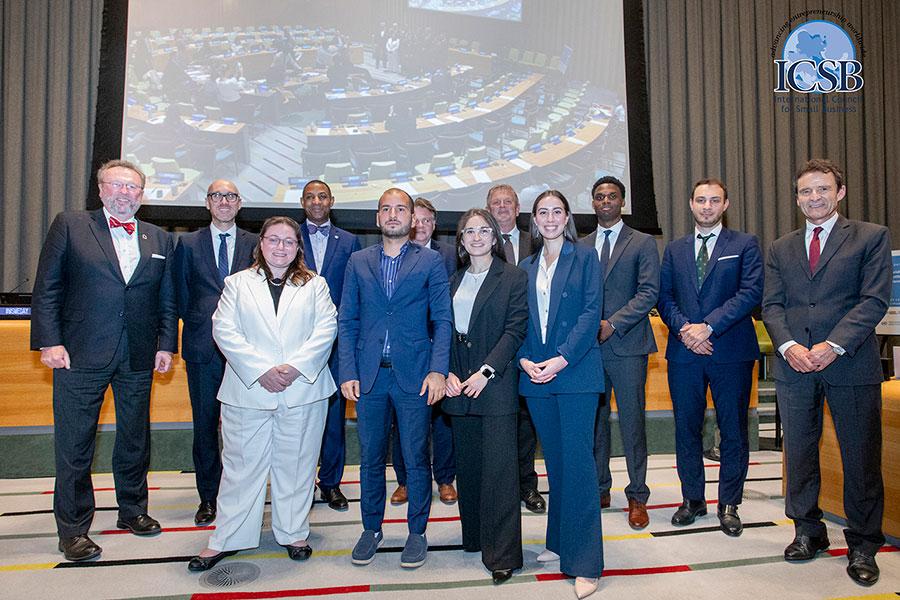 ABOUT IONA
Founded in 1940, Iona University is a master's-granting private, Catholic, coeducational institution of learning in the tradition of the Edmund Rice Christian Brothers. Iona's 45-acre New Rochelle campus and 28-acre Bronxville campus are just 20 miles north of Midtown Manhattan. With a total enrollment of nearly 4,000 students and an alumni base of more than 50,000 around the world, Iona is a diverse community of learners and scholars dedicated to academic excellence and the values of justice, peace and service. Iona is highly accredited, offering undergraduate degrees in liberal arts, science and business administration, as well as Master of Arts, Master of Science and Master of Business Administration degrees and numerous advanced certificate programs. Iona students enjoy small class sizes, engaged professors and a wide array of academic programs across the School of Arts & Science; LaPenta School of Business; NewYork-Presbyterian Iona School of Health Sciences; and Hynes Institute for Entrepreneurship & Innovation. Iona is widely recognized in prestigious rankings, including The Princeton Review's 2024 national list of "The Best 389 Colleges" and The Wall Street Journal/College Pulse's "2024 Best Colleges in America," which ranked Iona at #66 in the nation overall and #8 in the nation among Catholic schools. Iona's LaPenta School of Business is also accredited by AACSB International, a recognition awarded to just five percent of business schools worldwide. In addition, The Princeton Review recognized Iona's on-campus MBA program as a "Best Business School for 2023." Iona also offers a fully online MBA program for even greater flexibility. In July 2021, Iona announced the establishment of the NewYork-Presbyterian Iona School of Health Sciences, which is now principally located on Iona's Bronxville campus in collaboration with NewYork-Presbyterian. Connecting to its Irish heritage, the University also recently announced it is expanding abroad with a new campus in County Mayo, Ireland. A school on the rise, Iona officially changed its status from College to University on July 1, 2022, reflecting the growth of its academic programs and the prestige of an Iona education.