Tobin Anderson Named Iona MBB Head Coach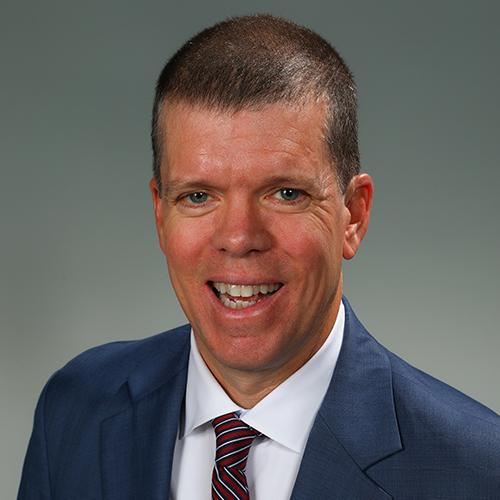 NEW ROCHELLE, N.Y. - Director of Athletics Matthew Glovaski today announced the appointment of Tobin Anderson as head coach of the Iona University men's basketball program. Anderson comes to New Rochelle after serving as head coach at Fairleigh Dickinson University where he led the No. 16 seeded Knights to the NCAA Tournament's second round after a stunning upset over No. 1 Purdue.
A press conference introducing Tobin Anderson as Iona men's basketball's 15th head coach will take place at the Hynes Center on Wednesday, March 22, at 10 a.m.
"I appreciate this tremendous opportunity from Matt Glovaski and Dr. Carey to be the next leader of one of the most storied basketball programs on the East Coast," said Anderson. "Iona University represents everything my family and I were looking for in a school, a basketball program and a campus atmosphere.  Our goal is to build upon the tremendous tradition of Iona basketball and elevate the program to greater heights."
"We are very excited to introduce Tobin Anderson as Iona University's men's basketball head coach," said Glovaski. "We have long known him to be a fantastic coach and an even better person. Now, with his team's impressive run in the NCAA tournament, everyone paying attention to March Madness also knows this. We're delighted that he will be at the helm of our men's basketball program."
"Tobin Anderson is a widely respected coach who has excelled at every level of the game and has proven that he can lead a mid-major program to NCAA tournament victory," said President Seamus Carey, Ph.D. "Iona is building a program of national prominence and Tobin has demonstrated that he is the leader to take us there."
Anderson led the 2022-23 FDU squad to a 21-16 overall record and 10-6 in Northeast Conference play. The Knights earned the NEC's automatic bid and earned two wins in this year's NCAA Tournament, a First Four win over Texas Southern and the first-round win over the Boilermakers. It was just the second-ever win for a No. 16 seed over a No. 1 seed in tournament history. The year before Anderson's arrival, the Knights posted a 4-22 record.
Prior to FDU, Anderson had a highly successful coaching career at St. Thomas Aquinas, located less than 25 miles from Iona's New Rochelle Campus. In nine seasons, he turned STAC into a perennial Top 25 program in Division II after inheriting a team that won just five games prior to his hire. In total he led the Spartans to a 209–62 (.771) overall mark, earning five East Coast Conference regular season and six tournament titles. Anderson's STAC program reached the NCAA Division II tournament in each of his final seven seasons with an Elite 8 appearance in 2017 and Sweet 16 appearances in 2019, 2021 and 2022. A highlight of Anderson's first NCAA tournament season in 2015-16 was a 90-58, exhibition win over St. John's to open the campaign on November 4, 2015. Under Anderson, the Spartans posted a 128–30 (.810) mark in regular season ECC play. He was a four-time ECC Coach of the Year (2015, 2016, 2021, 2022) and five-time Metropolitan Basketball Writers Association Division II Coach of the Year (2015, 2016, 2017, 2021, 2022).
Anderson got his first taste of Division I coaching, serving as an assistant at Iona's MAAC-rival Siena for two seasons from 2011–2013. Before his time at Siena, Anderson was an established head coach at the Division III level at Hamilton College and Clarkson University in upstate New York.
While at Hamilton, Anderson posted a 118-63 (.652) record in seven seasons. The Continentals reached the league tournament five times including a tournament championship and a trip to the NCAA D-III tournament. He guided his team to the second round of the NCAA tournament in 2006 and earned three regular season titles.
Anderson earned his first head coaching position at Clarkson University in Potsdam, NY. In his five years with the Golden Knights, he broke the school record for wins, with a 19-10 season in 2001-02. The team advanced to the ECAC regional championship game and was the third-most improved Division III men's basketball team from the previous season. Anderson's first team finished the 1999-00 season with a 14-12 record, the program's first winning season in 25 years and its first-ever post season bid.
To begin his coaching career, Anderson spent three years as an assistant coach; one year at Clarkson in 1996-97 and two years at Le Moyne College, from 1997-1999.
Anderson graduated from Wesleyan University in 1995 with a bachelor's degree in American Studies. He was a four-year starter, two-year captain, and is one of the top 10 leading scorers in school history. Anderson earned his master's in Athletic Administration from Florida State University in 1996. He is originally a native of Truro, Iowa. He and his wife Jodi have two children, Bryce and Alexa.
Learn More about Iona Men's Basketball
ABOUT IONA
Founded in 1940, Iona University is a master's-granting private, Catholic, coeducational institution of learning in the tradition of the Edmund Rice Christian Brothers. Iona's 45-acre New Rochelle campus and 28-acre Bronxville campus are just 20 miles north of Midtown Manhattan. With a total enrollment of nearly 4,000 students and an alumni base of more than 50,000 around the world, Iona is a diverse community of learners and scholars dedicated to academic excellence and the values of justice, peace and service. Iona is highly accredited, offering undergraduate degrees in liberal arts, science and business administration, as well as Master of Arts, Master of Science and Master of Business Administration degrees and numerous advanced certificate programs. Iona students enjoy small class sizes, engaged professors and a wide array of academic programs across the School of Arts & Science; LaPenta School of Business; NewYork-Presbyterian Iona School of Health Sciences; and Hynes Institute for Entrepreneurship & Innovation. Iona is widely recognized in prestigious rankings, including The Princeton Review's 2024 national list of "The Best 389 Colleges" and The Wall Street Journal/College Pulse's "2024 Best Colleges in America," which ranked Iona at #66 in the nation overall and #8 in the nation among Catholic schools. Iona's LaPenta School of Business is also accredited by AACSB International, a recognition awarded to just five percent of business schools worldwide. In addition, The Princeton Review recognized Iona's on-campus MBA program as a "Best Business School for 2023." Iona also offers a fully online MBA program for even greater flexibility. In July 2021, Iona announced the establishment of the NewYork-Presbyterian Iona School of Health Sciences, which is now principally located on Iona's Bronxville campus in collaboration with NewYork-Presbyterian. Connecting to its Irish heritage, the University also recently announced it is expanding abroad with a new campus in County Mayo, Ireland. A school on the rise, Iona officially changed its status from College to University on July 1, 2022, reflecting the growth of its academic programs and the prestige of an Iona education.