Two Iona College Students Earn National Recognition as Social Work Students of the Year
Wanda McDonald '20 was named Westchester Chapter Social Work Student of the Year and Susana Coxaj '19 was named Florida Chapter Social Work Student of the Year.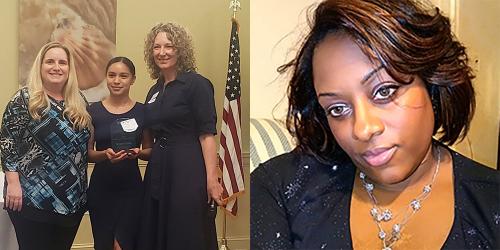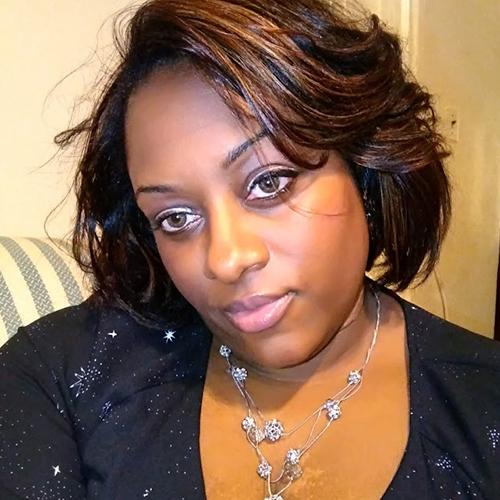 NEW ROCHELLE, N.Y. — In a testament to their commitment to serving others, two Iona College students were named by the National Association of Social Workers (NASW) as Social Work Students of the Year.
Wanda McDonald '20 was named Westchester Chapter Social Work Student of the Year and Susana Coxaj '19 was named Florida Chapter Social Work Student of the Year.
"I was honored and humbled to be named NASW Social Work Student of the Year," said McDonald. "While I am happy about the work that I have done thus far to help vulnerable populations, I know that there is so much more work to do. I am looking forward to furthering my education to enhance my skills and explore additional resources that will help me serve my community competently."
Coxaj added: "I am very grateful to the Iona social work faculty for preparing me to be the best master of social work student I could be. This award is dedicated to them for investing years into my education and being an example of the kind of social worker I want to be one day."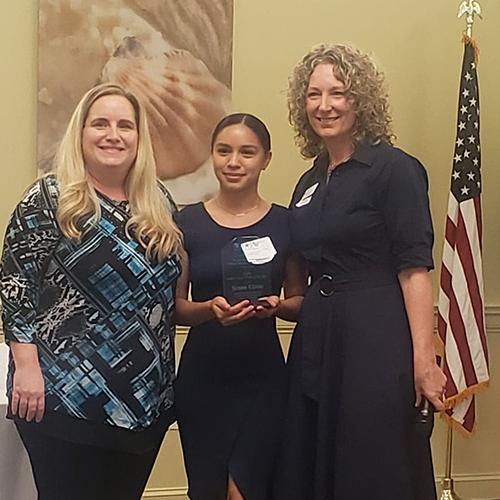 McDonald and Coxaj are both first generation college students who transferred to Iona from Westchester Community College (WCC), one of Iona's community college partners. Both students were awarded merit scholarships at Iona, and quickly became fully engaged members of the Iona community.
"These external awards attest not only to Wanda's and Susana's exceptional performance as social work students and change agents, but also to the energy, creativity and unwavering commitment each of these students brought to her work," said Jeanne Matich-Maroney, Ph.D., Chair, Social Work & Marriage and Family Therapy Department; Social Work Program Director; and Director of the Center for Social Research.
According to their website, NASW "is the largest membership organization of professional social workers in the world, with more than 120,000 members. NASW works to enhance the professional growth and development of its members, to create and maintain professional standards, and to advance sound social policies."
Iona's Social Work program has been ranked #2 by Social Work Degree Guide as a high-value accredited BSW degree in U.S. metropolitan areas. Iona offers a BS in Social Work, as well as a minor in Diversity and Social Welfare.
Iona's BS in Social Work prepares students for successful careers with a rigorous curriculum, 500 hours of hands-on experience, and opportunities to conduct original research and publish research in the Iona College student-run, online journal.
Please visit www.iona.edu/socialwork to learn more about Iona's Social Work programs.
ABOUT IONA
Founded in 1940, Iona College is a master's-granting private, Catholic, coeducational institution of learning in the tradition of the Edmund Rice Christian Brothers. Iona's 45-acre campus is just 20 miles north of Midtown Manhattan. With a total enrollment of nearly 4,000 students and an alumni base of over 50,000 around the world, Iona is a diverse community of learners and scholars dedicated to academic excellence and the values of justice, peace and service. Iona is highly accredited, offering undergraduate degrees in liberal arts, science, and business administration, as well as Master of Arts, Master of Science and Master of Business Administration degrees and numerous advanced certificate programs. Iona's LaPenta School of Business is accredited by AACSB International, a prestigious recognition awarded to just five percent of business schools worldwide. The Princeton Review recognized Iona's on-campus MBA program as a "Best Business School for 2020." Iona College also recently launched a new, fully online MBA program for even greater flexibility.