Return to Campus
Welcome back to campus! Please check the return to campus protocols and ensure your medical records are up to date.
Computer Science (BA, BS)
Why Computer Science?
Majoring in Computer Science lets you contribute to the technology that impacts nearly all aspects of our lives in our fast-moving digital society. Whether you are interested in web design, cyber security, data science, AI or game development, a Bachelor's degree in Computer Science opens up countless opportunities for exciting careers in this dynamic field.
Why Study Computer Science at Iona?
At Iona College, you may choose to earn either a Bachelor of Arts or a Bachelor of Science in Computer Science. Our ABET-accredited BS program focuses on computer science, the natural sciences and mathematics; while the BA program allows you to combine your Computer Science major with another area of study.
Having multiple degree plans as well as concentration options in Cyber Security and Game Development provides a Bachelor's degree in Computer Science that will align with your career goals. The Iona Computer Science Department also offers a Computer Science minor, a Data Science Minor and 5 year dual degree programs (Bachelor's to Master's). For the latter, the bachelor's degree can be in Computer Science or any other discipline.
As a Computer Science major, you work closely with full-time faculty who are active researchers dedicated to student mentorship. You will benefit from individualized attention, research opportunities and lasting connections you won't find in larger schools.
Iona College's proximity to New York City provides you with unmatched access to internship opportunities at big-name companies. We have a strong track record of placing students in excellent positions, thanks in part to our active alumni relationships. Earning your bachelor's degree in Computer Science at Iona offers you an affordable education that equips you with the skills you need for a successful career. Overall I like this section a lot but is it too long?
What You'll Learn
During your time at Iona, you will gain a strong foundation in computer science and build critical skills to enhance your professional expertise and prepare you for the challenges of the modern workplace, including:
Programming in a variety of languages, such as Java, C, C++, C#, Python, PHP, JavaScript, Swift, Assembly and more
Database development using SQL
Network programming
Mobile and web applications development
Parallel and scientific computing
You also have opportunities for collaborative research, often leading to placement in scientific publications. If you decide to pursue a concentration as part of your Bachelor's in Computer Science, you'll learn more about a specific aspect of the computer science and technology landscape.
Cyber Security Concentration
Cyber security experts are in great demand as our world grows increasingly digital. As part of the Computer Science major, the Cyber Security concentration offers an understanding of information security technology and how to protect systems from cyber attacks to help companies and individuals protect their information.
Game Development Concentration
Game development is a fast-growing industry incorporating creativity and technical know-how. In the Game Development concentration, Computer Science majors are equipped with the knowledge and skills to develop games and simulations using cutting-edge virtual/augmented reality and artificial intelligence (AI) technologies.
---
Program Highlights
Internship Opportunities
Almost all of our Computer Science students secure a paid internship as early as their sophomore or junior year. Internships provide valuable work experience, bridge the gap between the classroom and the workplace and often directly result in full-time job offers!

Iona students and alumni have completed internships at many notable companies, including:
Gartner
Gen Re
Google
IBM Global Financing
Legg Mason
PepsiCo
Steiner Sports
National Science Foundation
Iona College has been awarded funding from the National Science Foundation (NSF) to recruit, support and retain undergraduate students majoring in Computer Science, Biochemistry and Chemistry. The goal of the NSF S-STEM Program—Scholarships in Science, Technology, Engineering and Math—is to increase the number of undergraduates successfully pursuing further education and careers in STEM through merit scholarships and institution-wide opportunities.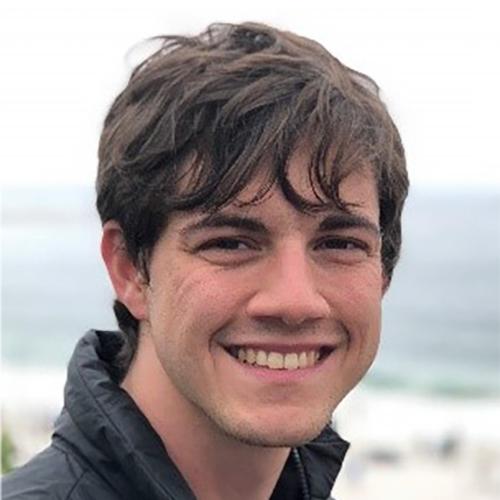 The professors at Iona introduced me to alumni and employers, landing me my first job at a startup, then an internship at Gartner – both of which gave me valuable experience to propel me into my first job as a software engineer at Google after graduation.
Sean Campbell '16
Careers & Outcomes
After their bachelor's degree, Iona Computer Science graduates are prepared to enter numerous industries with the technical and communication skills necessary to succeed. According to the U.S. Bureau of Labor Statistics, the computer and information technology field is projected to continue its healthy growth, faster than the average for all occupations, offering numerous opportunities for Computer Science majors.
Job Titles
Application Developer
IT Specialist
Software Engineer
Solutions Architect
Web Developer
System Administrator
Security Engineer
Our Graduates Have Worked At:









Clare Boothe Luce Research Scholars Program
The Clare Boothe Luce Research Scholars Program supports Undergraduate Research Awards for women who are majoring in the physical sciences, mathematics, and computer science – fields where women have been historically underrepresented nationally.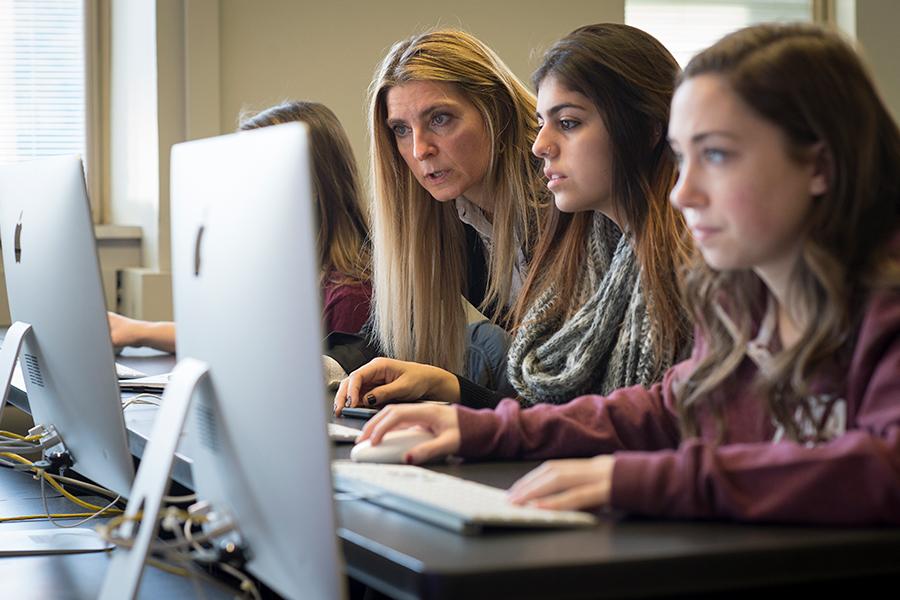 Learn more about Iona's Computer Science major!
At Iona College, the variety of Computer Science program offerings gives you the opportunity to choose an academic path that furthers your career goals. We offer a STEM-oriented Bachelor of Science and a flexible Bachelor of Arts that allows you to pursue a double major or minor in another subject. In addition, our concentrations in Cyber Security and Game Development equip you with career-ready skills.
Request information to learn more about majoring in Computer Science at Iona, visit our beautiful campus or apply now.