Media & Strategic Communication and Public Relations (BA-MA)
Why Media & Strategic Communication and Public Relations?
There's no doubt that public relations professionals will always be in high demand. Whether your career interests point to the worlds of large corporations or non-profit organizations, to entertainment or politics, public relations is a path that can take you there.
Why Study Media & Strategic Communication and Public Relations at Iona?
Our combined BA/MA dual degree program in Public Relations allows you to streamline your studies and to complete your bachelor's and master's degrees in just five years. In this program, you'll receive rigorous training, centered on proven business principles and consulting models, in traditional, small-class seminars as well as fully online courses.
You can specialize in your area of interest: corporate communications, non-profit communications, or sports and entertainment public relations. In each, you will gain practical experience working with corporations, agencies, and media outlets to hone your creative and analytical skills in real-world settings.
What You'll Learn
Through specialization in one of three areas—corporate communications, non-profit communications, or sports and entertainment public relations—you'll learn how to meet both the strategical and tactical communication demands of modern organizations. You'll also learn the planning, writing, production, and analytical skills needed to succeed .
You'll benefit from the program's continuous responsiveness to the rapid evolution of industry needs, which is guided by input from alumni and communications professionals who teach part-time or serve on the department's professional advisory council. You'll gain practical experience with corporations, agencies and media outlets. and build the foundation for professional growth throughout your career.
---
Careers & Outcomes
The field touches countless areas, including promotion, marketing, reputation management, event planning, social media monitoring, and on and on.
Job Titles
Content Strategist
Copywriter
Event Coordinator
Lobbyist
Publicist
Social Media Manager
Spokesperson
Program Highlights
Multimedia Lab
MSC students have access to a new, state-of-the-art multimedia lab that includes:
A top-of-the-line Podcast Center
TV studio anchor set
Large video monitors for virtual appearances by media professionals
Latest technology and software
Distance-learning capabilities for students abroad
Professionally Experienced Faculty
All of our Media & Strategic Communication Department faculty members have extensive professional experience in the fields they teach, from building public relations campaigns to creating digital media in all formats to on-air performance.
Internships
Our internship program complements the learning you receive in the classroom. Iona's proximity to New York City, the communications capital of the world, provides unlimited opportunities for internship placements!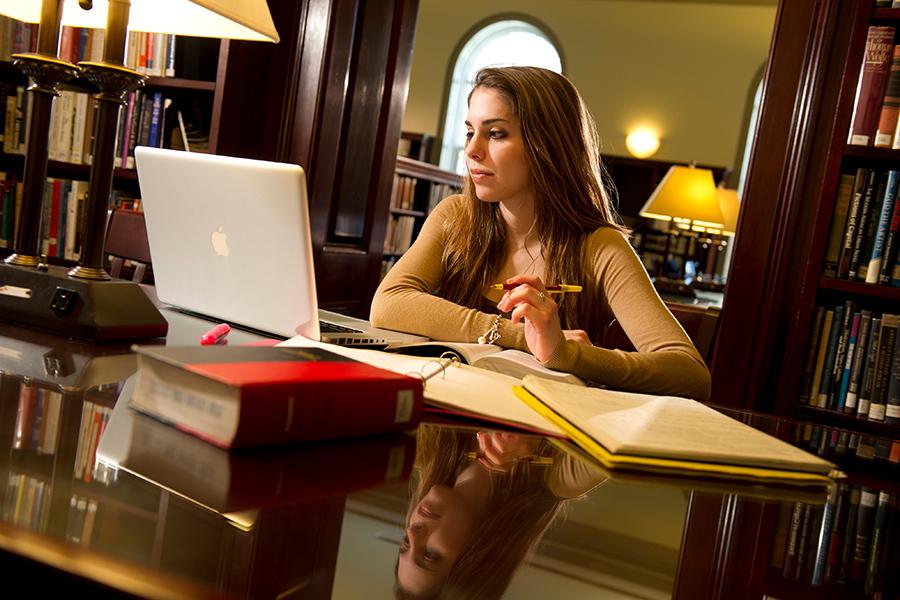 Find Out what an Iona Education Can Do For You
Visit Campus
Our scenic campuses, located just 20 miles from midtown Manhattan, truly do offer the "best of both worlds." Let us show you around, answer your questions and give you a feel of our tight-knit community.
Apply Today
If you're considering applying to Iona, you're not alone! Since 2019, our new-student enrollment is up nearly 30%. Additionally, 99% of our first-year students receive institutional scholarships or grant aid.
Request More Information
Learn more about Iona University today!