Sports Communication & Media (MA)
Why Sports Communication?
A Master of Arts (MA) in Sports Communication & Media degree helps you turn your love of sports into a fast-paced broadcast and media career through a variety of skill-building courses in sports journalism and broadcasting. This graduate program prepares you to share the excitement of sports with the masses through live game reporting and producing with ESPN+, studio and radio show production, blogging and more.
Why Study Sports Communication & Media at Iona?
The Master's in Sports Communication & Media program at Iona College provides you with hands-on training alongside classroom experiences. Our sports media and journalism courses are offered in the evening so that you can manage work and family life while earning your degree.
As part of your coursework, you have the opportunity to cover a two-time NCAA championship coach in our new arena and train in a state-of-the-art digital lab and ESPN production truck. What's more, Iona's campus in New Rochelle offers proximity to New York City with easy access to a major media hub and off-campus internship possibilities.
Iona sports media faculty are impressive professionals, including Emmy Award winners, sports hosts, play-by-play analysts, public relations directors for major sports teams and editors of sports journals. You will be connected to an extensive professional network through our faculty and alumni, providing coveted connections within the industry.
What You'll Learn
The MA in Sports Communication & Media blends traditional coursework with engagement in real-world broadcasting of professional and collegiate sports. You gain hands-on, professional experience working and training with ESPN+ and D-1 MAAC coverage of our championship basketball teams, among other professional venues.
The courses in our sports media program train you to perform at the highest level of professional media competencies, including live game reporting, video editing, studio and radio show production and blogging.
---
Program Highlights
ESPN Production Truck
Iona College broadcasts its home sporting events on ESPN+ and the ESPN app. Students in the Sports Communication & Media program work inside the facilities—calling the games and operating the cameras—and on a state-of-the-art equipment truck directing and producing the broadcast. These skill-building opportunities are integrated into the sports journalism courses.
State-of-the-Art Multimedia Lab
Our new, state-of-the-art multimedia digital lab helps develop sports media skills crucial to your future career. You will have hands-on experience with the radio studio and audio desk with Adobe Creative Suite software and more.
Iona Alumni Connections
Iona College alumni are well-placed in the world of sports communication and media and are eager to help fellow Gaels with mentoring, internships and job opportunities. Gaels Help Gaels!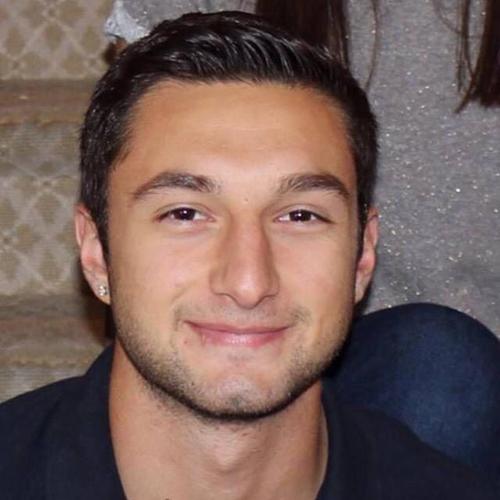 Make sure you pick a major or career you are passionate about and enjoy doing. Constantly thinking about what you want to do and where you want to go is key because being obsessed with your career and dream is vital in achieving it!
Martino Puccio '17, '19
Learn From Industry Professionals
Ross Greenburg
Former President of HBO Sports and winner of 54 Sports Emmys & 8 Peabody Awards
Marc Malusis
Sports broadcaster for CBS Sports Radio and WFAN
Rick Cerrone
Sormer PR director for NY Yankees and current editor-in-chief of Baseball Digest.
Arda Ocal
Careers & Outcomes
During the Master's in Sports Communication & Media, you gain the experience and skills to successfully enter the world of sports media. Graduates have pursued careers in sports journalism, announcing, sports broadcasting and reporting and digital media.
Job Titles
Sports Anchor
Digital Content Creator
Podcaster
Media Specialist
Olympics Researcher
Show Host
Sports Radio Producer
Video Producer
Videographer
Graduates have worked at:










Learn more about Sports Communication & Media at Iona
Iona College's Master of Arts in Sports Communication & Media degree offers unique experiences and courses in sports journalism. Our graduate program's hands-on approach to sports media and expert faculty prepares you for a successful career in sports communication.
Request information to learn more, or begin your application.