Concordia College New York to Cease Operations Fall 2021; Iona College to Acquire Concordia Campus and Provide Continued Education for Concordia Students Through Teach-out Plan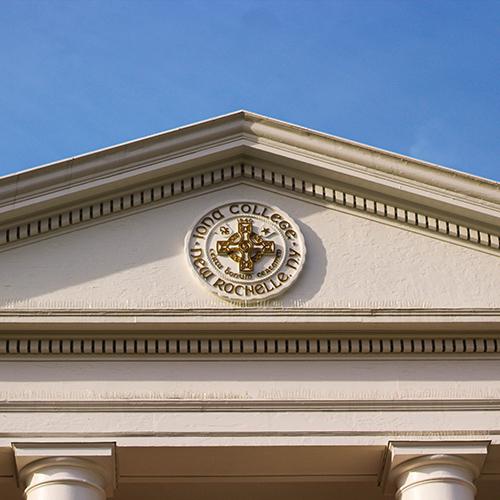 WESTCHESTER COUNTY, NEW YORK — Concordia College New York and Iona College today announced the institutions are proceeding with a formal agreement for Iona College to acquire Concordia's Bronxville campus and provide continued education for Concordia's students through a teach-out plan, enabling most students to continue their degrees to completion at Iona. Concordia College New York's classes will cease beginning with the fall 2021 semester and the college will close. Details of the agreement are being finalized and are subject to regulatory approval. The agreement is expected to be completed by summer 2021.
Concordia's President Rev. John A. Nunes, Ph.D., said: "Concordia's challenges are reflected broadly in the higher education sector; accelerated by the pandemic, these challenges necessitated an outcome that brings deep pain to all those invested in Concordia and its 140-year history. I am grateful to the Board of Regents and my administration for working so hard to save our institution. Students continue to be our priority. By acting now, Concordia's Regents have provided our students with an excellent pathway for continuing the high-quality, faith-informed education they began at Concordia."
Iona's President Seamus Carey, Ph.D., said: "The closure of a sister institution affects us all. As I've said since I arrived at Iona, higher education must, and will, be different going forward. This is especially true for private, faith-based institutions, and the COVID-19 pandemic has only exacerbated the circumstances demanding change. While we pursue regulatory approvals, Iona and Concordia will work together to ensure their students can complete their education with minimal disruption."
A series of co-hosted, virtual Town Halls will be taking place to discuss the plans and help answer questions. Details will be shared shortly.
Iona plans to utilize the Concordia campus to develop a leading school of health sciences, furthering Iona's strategic investments in the field, and continuing Concordia's legacy of excellence in health sciences education.
Additional information is expected to be released as details are finalized pending regulatory approval. In the meantime, please direct inquiries to questions@iona.edu.
For Concordia Students: Learn more about transferring to Iona here.
ABOUT IONA
Founded in 1940, Iona College is a master's-granting private, Catholic, coeducational institution of learning in the tradition of the Edmund Rice Christian Brothers. Iona's 45-acre campus is just 20 miles north of Midtown Manhattan. With a total enrollment of nearly 4,000 students and an alumni base of over 50,000 around the world, Iona is a diverse community of learners and scholars dedicated to academic excellence and the values of justice, peace and service. Iona is highly accredited, offering undergraduate degrees in liberal arts, science, and business administration, as well as Master of Arts, Master of Science and Master of Business Administration degrees and numerous advanced certificate programs. Iona's LaPenta School of Business is accredited by AACSB International, a prestigious recognition awarded to just five percent of business schools worldwide. The Princeton Review recognized Iona's on-campus MBA program as a "Best Business School for 2021." Iona College also recently launched a new, fully online MBA program for even greater flexibility. In July 2021, Iona College and NewYork-Presbyterian announced the establishment of the NewYork-Presbyterian Iona School of Health Sciences, to be principally located on the College's new campus at 171 White Plains Road, Bronxville, N.Y. Supported by a $20 million gift from NewYork-Presbyterian, the NewYork-Presbyterian Iona School of Health Sciences is expected to offer a new vision for collaborative health care education, modern workforce development, and community care.