How Will Catholicism Inform Biden's Presidency?
Iona College Hosts Expert Panel to Discuss Intersection of History, Politics and Faith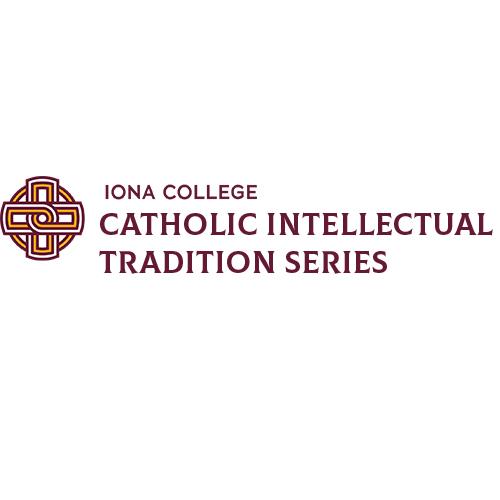 NEW ROCHELLE, N.Y. — Iona College proudly presented "On Eagle's Wings: The Biden Presidency, Catholicism and U.S. Politics," a conversation exploring the intersection of history, politics and religion around the 46th president.
Sponsored by the Faculty Steering Committee for the Catholic Intellectual Tradition in collaboration with the Office of Mission and Ministry, the virtual event brought together over 80 participants via Zoom on February 12.
Featured speakers included:
Dr. Jim Carroll, professor, History
Dr. Teresa Delgado, professor, Religious Studies
Honorable George Latimer, county executive, Westchester County
Dr. Jeanne Zaino, professor, Political Science
Moderated by Dr. Jack Breslin, associate professor, Media and Strategic Communications
Dr. Jim Carroll, president of the American Catholic Historical Association, provided a historical perspective on Catholic politicians who have run presidential campaigns in the past. As only the second Roman Catholic elected to the office of president, Biden stands out among his predecessors. As Biden entered office and signed his first executive orders, Carroll said he was particularly interested in what was what was behind the president – pictures of his grandchildren and a photo of him and his wife with Pope Francis. But Carroll also sees many of Biden's executive orders as reflective of Catholic Social Teachings, including workers' wages, rights of immigrants, healthcare equity, and reuniting families at the border.
"Joe Biden has a deep personal faith. That is very, very clear," Carroll said. "That faith was shaped by his youth and early adulthood, by the loss of a wife and a child. I think Biden has given us a very powerful symbol of the balance between faith and constitutional responsibilities."
Dr. Jeanne Zaino, a Bloomberg News political contributor, offered the political perspective on the role of religion in the 2020 election. Democrats made a concentrated effort to connect with Catholic voters, but in studying various exit polls after the 2020 election, the Catholic vote was evenly split between Biden and Donald Trump.
"I don't want to say the Catholic vote didn't matter, though," Zaino said. "Another school of thought is that the reason that Donald Trump won the presidency in 2016 is because of white Catholics in the Midwest – particularly Pennsylvania, Wisconsin and Michigan. He won those states overall very narrowly, but with a substantial white Catholic vote. You flip to 2020, and Biden seems to have narrowly won that demographic in those three states."
Dr. Teresa Delgado is the director of Peace and Justice Studies at Iona College. She assessed that Biden's policies and executive orders are informed by Catholic Social Teaching, including the dignity and rights of workers; care for God's creation; the option for the poor and vulnerable, including care for refugees; and solidarity in eradicating racism and breaking down divisions across nationalities.
At the same time, Delgado acknowledges that Biden's views on abortion, contraception and gay marriage have moved him out of line with the official doctrines of the Catholic church, but they fall in line with what Catholics favor nationally.
"This is going to be an interesting four years between the Catholic Church and this administration," Delgado said.
Honorable George Latimer, a Catholic with over 30 years in government service, is currently the fifth consecutive Roman Catholic County Executive of Westchester. He sees President Biden's deep personal faith as a way to connect with fellow Catholics. He also believes Biden has a welcome flexibility and respect for diversity that can be seen in the way that he put his Cabinet together. Latimer highlighted the category of "Beatitude Catholics" – those who draw religious inspiration from Jesus' 'Sermon on the Mount' as a guide to Christian/Catholic life.
"The most important trait he has to have is a willingness – and this is very much a Catholic sense that I have – to look inside and question yourself, to put yourself in the presence of an Almighty that's greater than you and that can help you to try to discern something," Latimer said. "You need that in a president of the United States."
ABOUT IONA
Founded in 1940, Iona College is a master's-granting private, Catholic, coeducational institution of learning in the tradition of the Edmund Rice Christian Brothers. Iona's 45-acre campus is just 20 miles north of Midtown Manhattan. With a total enrollment of nearly 4,000 students and an alumni base of over 50,000 around the world, Iona is a diverse community of learners and scholars dedicated to academic excellence and the values of justice, peace and service. Iona is highly accredited, offering undergraduate degrees in liberal arts, science, and business administration, as well as Master of Arts, Master of Science and Master of Business Administration degrees and numerous advanced certificate programs. Iona's LaPenta School of Business is accredited by AACSB International, a prestigious recognition awarded to just five percent of business schools worldwide. The Princeton Review recognized Iona's on-campus MBA program as a "Best Business School for 2020." Iona College also recently launched a new, fully online MBA program for even greater flexibility.